Collins: Michigan State entering a new phase of the Dantonio era
EAST LANSING — After one of the most disappointing losses in the Mark Dantonio era two Saturdays ago in Madison, Wisconsin the Michigan State Spartans have entered a different phase of their season this Saturday, and now must realize the new norm of their program.
Michigan State football fans have become accustomed to the Spartans playing important games well into November during Mark Dantonio's tenure. But for the third time in four seasons, MSU is out of the mix for a spot in Indianapolis before the calendar turns to November. 
As familiar foe Penn State comes to East Lansing on Saturday, Michigan State looks to play spoiler instead of a contender. The Spartans stand at a 4-3 on the year with losses to the only top-25 teams they've played this season: No. 3 ranked Ohio State, No. 13 Wisconsin and No. 24 Arizona State,find themselves firmly out of Big Ten title contention. 
It begs the question of what is the new measuring stick for the Michigan State football program? 
Is it going 8-4 and maybe winning one game you shouldn't, or is it just being better than your arch-rival Michigan? 
I ask this question because the days of expecting Big Ten championship-caliber football out of Mark Dantonio's program are over. Period.
The program has stagnated and has lost almost all the allure that it gained under Mark Dantonio's heyday which is a hard pill to swallow for Spartan fans.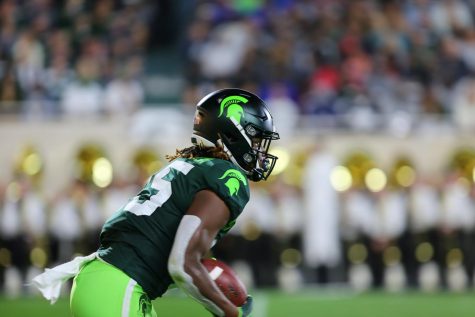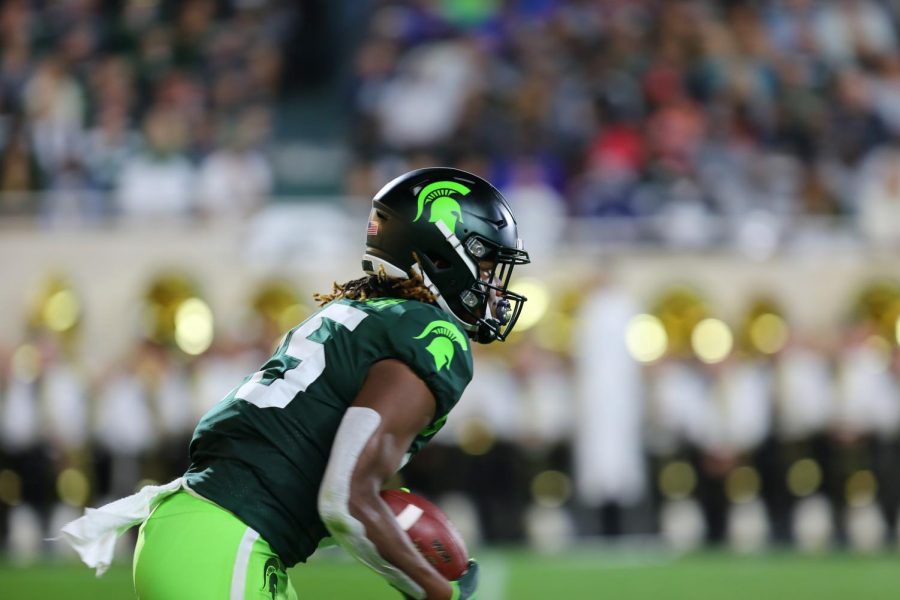 This new phase of being a mid-tier Big Ten program doesn't mean they are going to become Rutgers or a bad football team but it shows the opportunity to turn Michigan State from a regional brand into a national brand has failed.
Maybe that goal was too far fetched, but this Saturday's game against No. 6 ranked Penn State feels like for the first time, where even with a win, it doesn't signify bigger things to come for the Michigan State football program. 
It would just be a band-aid over a bullet hole, which is sad to think about as a Spartan fan.
You can follow Ryan Collins on twitter @RyanCollins524