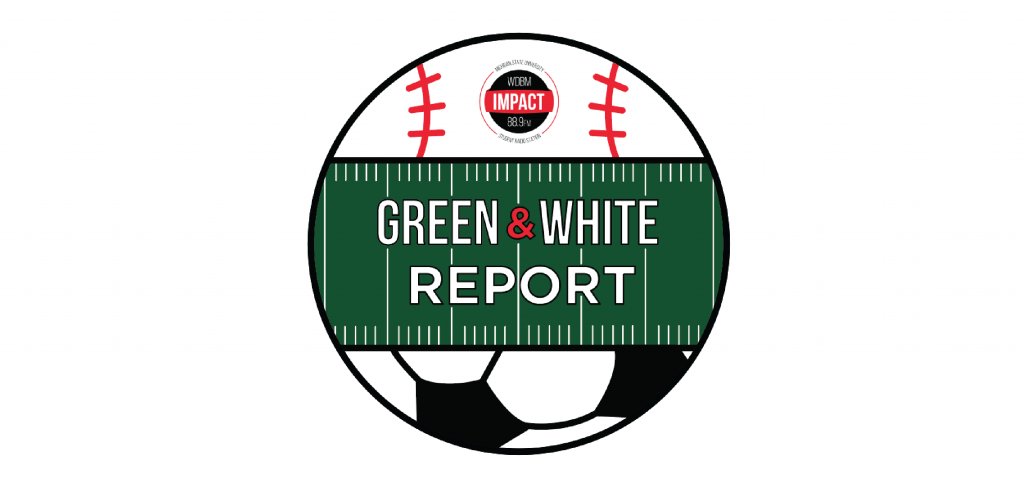 Podcast: Play in new window | Download
Subscribe: Apple Podcasts | RSS
In this special two hour edition of The Green and White Report, co-hosts Ryan Rabinowitz and Julian Mitchell bring on their partners in crime, Ryan Collins and Trent Balley, to discuss major NBA news (2:58), followed by a game inspired by Michigan State and Impact 89FM alum, Mike Valenti from 'The Valenti Show" called, "Who am I?" (33:03).
Following the game, Mitchell leaves for the MSU men's basketball game while Collins updates Rabinowitz on MSU hockey's split weekend series against Penn State (1:03:46).
Then, Austin Winslow calls into the studio to bring Rabinowitz up to speed with MSU women's basketball (1:20:10), before Joe Dandron calls in from the Breslin Center to give a preview of MSU men's basketball against Ohio State, as well as reflect back on Wisconsin and Minnesota (1:30:15).
Special thanks to Maggie Morgan and Ean Montague from the content team for recommending "Something to Hold On To" by The Band CAMINO. You can read Morgan's full article here.