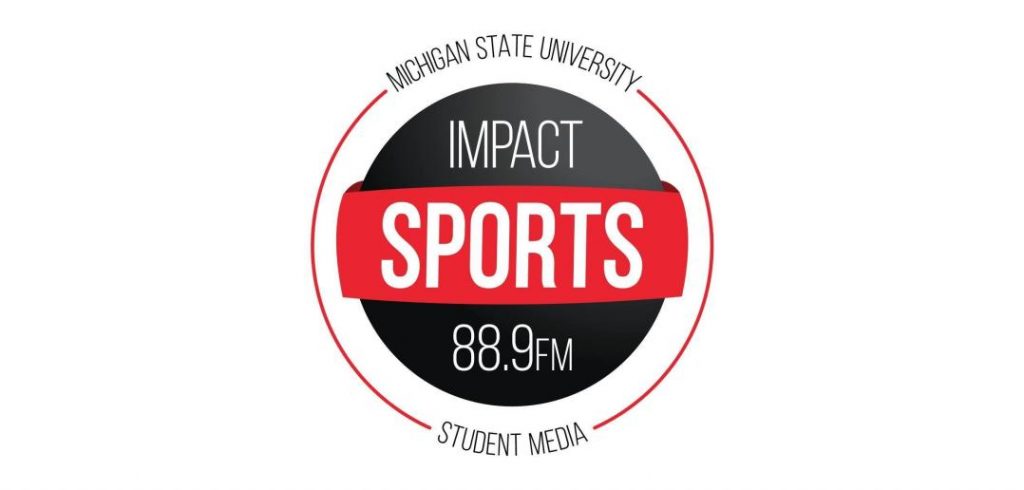 EAST LANSING, Mich.– The No. 11 Michigan State men's basketball team played its second of a three-game homestand Wednesday night against the Louisiana-Monroe Warhawks. The last time MSU and ULM faced off was in 2007, MSU came away with the win, 83-65. Now the third time they met, the Spartans sealed another win in the second half, 80-59.
"The reason that we are here playing Michigan State is because I am a huge fan of coach Tom Izzo," said ULM coach Keith Richard. "I've been wanting to come here for years."
Spartan Cassius Winston started up the game with a three-point play, resulting from his aggressive take to the rim. Nick Ward sealed his first points of the game with a post move down low making it 5-0 Spartans.
As the half proceeded, MSU freshmen Aaron Henry and Foster Loyer were given some time on the court. Their inexperience resulted in two quick turnovers and a close score at 14-13, Warhawks in the lead.
"Definitely an upgrade in our defense, and our turnovers; downgrade in our shooting." Izzo said. "I thought our passing was poor tonight, that's what led to some of those average shots. We didn't hit guys when they were ready to shoot it."
With 12 minutes left in the half, Ward went down in pain on the Spartan's offensive court. He slowly picked himself up, trying not to put pressure on one of his legs, and hobbled off to the tunnel.
"He was limping around in there a little bit but they haven't put a cast on him or anything," Izzo said. "It's swollen, it's a low ankle sprain not a high ankle sprain. I'll know more tomorrow."
After Ward left the game, the Spartans fell apart. Shooting only 28.2 percent in the first half, they struggled to keep a lead. Winston, a go-to guy for a made shot, shot 2-for-9 and 0-for-5 behind the arc. The Warhawk's Michael Ertel and JD Williams challenged MSU's defense with 25 combined points in the first half.
"We're a talented team," Winston said. "Nick was missed out there but we just had to figure out a way to win. That's where the veteran and the experience comes in. That's what it comes down to. We gotta dig deep. We gotta keep working, gotta get a good shot."
Pushing through the loss of Ward, MSU managed to end the half with a lead, 35-29. Kenny Goins led the boards with eight rebounds in the first half.
"Getting our points off our bench was good," Izzo said. "Kenny getting 15 rebounds was great."
The second half heated up fast as Michigan State picked up the pace. Whatever coach Tom Izzo said at halftime was working.
Winston kicked up the heat on offense and made three three-point shots within less than four minutes, along with an and-one; putting him at 19 total points. With 16:00 left on the clock, the Spartans were up 51-35.
"We didn't let those missed shots affect the other parts of our game," Langford said. "We control the attitude, our effort and our focus and if you do that everything else will take care of itself. The way this team is set up, the ball's going to go in the hole eventually. Cassius gave us that big spark in the second half and we just ran with it after that."
Following a game against Florida Gulf Coast that saw an Eagle ejected with a Flagrant 2, history repeated itself, as Warhawk Tyree White was ejected with a Flagrant 2 Wednesday night.
With a little less than seven minutes on the clock, the Spartans were up 70-50. The 20-point lead spurred from Winston's unstoppable offensive drives, buckets from Henry and Loyer, and good ball movement.
Winston's career high of field goals and three-point attempts (15, 7) was beaten, he now has a high of 22 attempts in field goals and 10 attempts in three-point shots. Winston ended the game with 23 points, 18 of those in the second half, leading the team. Langford followed him with 16 points.
In the absence of Ward, Goins did some heavy lifting down low, breaking his career-high of 13 rebounds with his new high of 15. Tillman also stepped up, with a career high in rebounds and points: 11 points and 13 rebounds.
"X is a great player," Langford said. "He is somebody who's always trying to do the little things. He takes care of a lot of the small things that people don't focus on. X coming out and doing what he did tonight, I'm not surprised at all. He has more to give than that. As the season goes everybody will see his gift and what he brings to the table because he does bring a lot to the table and he's a heck of a player."
After a tough first half, the Spartans managed to prevail in the second half and end the game on top, 80-59.
The Spartans (2-1 overall) play their third straight home game Sunday against Tennessee Tech. Tip off is scheduled for 6 p.m.
"I think we're getting closer through these games," Winston said. "Finding people's spots, where they're good and where they want the ball. It's a brand new team, so we're still learning each other. It's early in the season but I like what we've got so far."