Motown Rundown – 9/19/2018 – Here We Go Again
In this episode of the Motown Rundwon, Ryan Rabinowitz expresses his insurmountable frustration with the Detroit Lions. After kicking off the show with now former Detroit Red Wing, Henrik Zetterberg, Rabinowitz recaps the Lions' loss to the 49ers last weekend, and looks ahead to a tough test against the Patriots this upcoming week.
About the Writer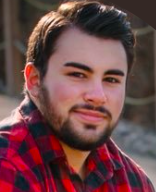 Ryan Rabinowitz, Co-host of the Green & White Report
Ryan is a senior in the Eli Broad College of Business, he co-hosts the Green & White Report and hosts the Motown Rundown podcast. He has also previously covered hockey and baseball for Impact 89FM.