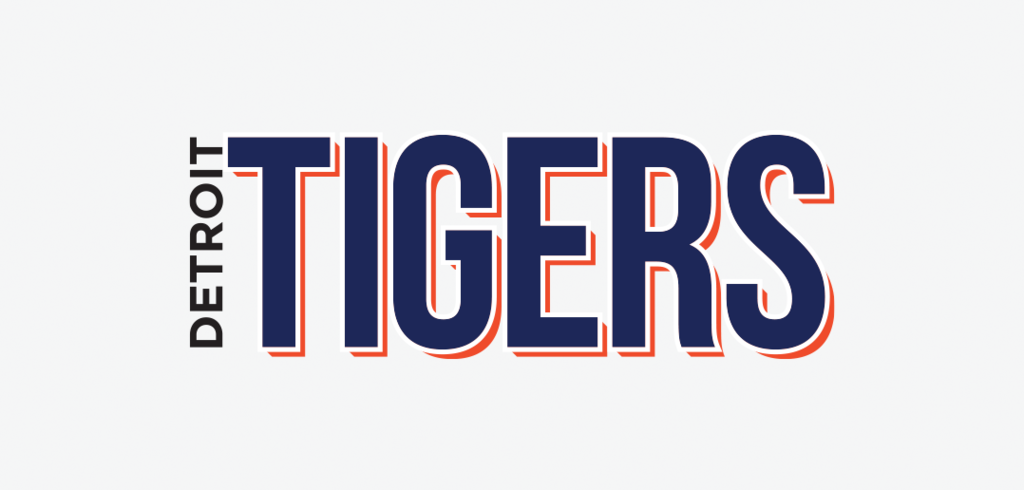 And just like that, they have sucked us right back in. After an abysmal week that you can read about here, the Detroit Tigers took care of business this week, going 5-1 and looking mighty good in doing so. The offense performed exceptionally well, scoring 48 runs, and the pitching staff carried their weight as well. At the beginning of the week, things were not looking so good though.
On Tuesday night, the Tigers bats were able to lead the team to victory in spite of Shane Greene and Francisco Rodriguez giving up four to blow a three run lead in late innings. The next night, Justin Verlander shined, going seven strong and only allowing one run. The only problem was, the Tigers bats went stagnant, getting shut down by rookie Eric Skoglund, making his major league debut. After a 1-0 loss that has become all too familiar, especially when JV starts, it was looking like the Tigers' frustrations would continue into June.
The Tigers went on to win their next four games, including a three game revenge sweep of the Chicago White Sox. This wasn't just any ordinary sweep either. The Tigers dominated the Sox, making last week's embarrassing four game set feel like a distant memory. This was the best the offense looked all season. While it was refreshing to see the Tigers take care of business against lesser opponents, the real challenge will come this week. First, the Tigers host the Angels, a team they always seem to struggle with. Then they travel to Fenway Park to take on a very good Red Sox team who has 10 wins in its last 14 games.
Tigers Record: 28-28
Games out: 2.5
Games out of Wild Card: 1.5
The Replacements
Leading the charge for the Tigers this week were some unlikely sources.
We'll start on the mound, where Aussie Warwick Saupold's tossed seven scoreless innings and surrendered only three combined hits over the course of two heroic long relief efforts. First, he relieved Matt Boyd on Wednesday after the young lefty was chased in the fourth inning.  Saupold was able to pick up his first win of the season while Matt Boyd has since been optioned to AAA Toledo. Then on Sunday, with Justin Verlander leaving the game after two innings with a sore groin, Saupold picked up the slack and delivered in four innings, only allowing two hits while fanning four.
At the dish, the Tigers ripped the cover off the ball, especially against the White Sox. Friday's 15-5 triumph saw Dixon Machado, Mikie Mahtook and John Hicks knock in a combined six runs, with the latter two hitting massive home runs. On Saturday, the Tigers got their revenge on Miguel Gonzalez in a 10-1 drubbing. This one saw Alex Presley get in on the action, prompting a great tweet from the Tigers official page after his home run:
🚨 ALEX PRESLEY HAS LEFT THE BUILDING 🚨 pic.twitter.com/hbMvVsNJii

— Detroit Tigers (@tigers) June 3, 2017
Since being called up on May 28th, Presley has been exceptionally good with a .313/.389/.857 slash line, granted in a small sample size. It is worth noting that the guy he replaced, Tyler Collins, cleared waivers this week and is now in Toledo. Not a good look for Brad Ausmus, who had Collins batting second on most nights.
In recent years, the Tigers have sorely lacked offensive depth. While this kind of production from AAA call-ups might just be an aberration, it was refreshing to see and I am interested to see if it can hold up.
Ending the Week With a Bang
On Sunday, things did not look good early for the Tigers after Justin Verlander left the game with the aforementioned groin issue, spotting the White Sox a 2-0 lead after two. Warwick Saupold's second stellar long relief performance bought the Tigers time to get a 4-2 advantage, but a chance for a second win for the Aussie went by the wayside when Alex Wilson blew the lead.
With the game knotted at four in the bottom of the ninth, Justin Upton came to the plate with two on and one out. After David Robertson made him look like a fool on a first pitch curveball, the White Sox closer made the fatal mistake of trying to throw the same pitch past J-Up again. This is how that went for him:
That sounded sweep. #Walkoff pic.twitter.com/qimvbMit1P

— Detroit Tigers (@tigers) June 4, 2017
This was the Tigers first walk off home run of the year, and gives the team a great deal of momentum going into their next stretch.
Julio Daniel, Back With a Vengeance
In the words of Fox Sports Detroit's John Keating, "All he's done since his return is hit baseballs really hard". Keats couldn't have put it any better. There is little debate that JD Martinez is the best hitter on this ball club, and his performance this week was a testament to that statement.
Friday night, JD was a single away from the cycle, which is amazing in and of itself. In addition to his home run on Friday, he also went deep on Tuesday and Sunday, bringing his season total to 10.
It only took Martinez 22 games to get to 10 home runs. Nobody in franchise history has ever done it faster, and when you consider that the Tigers are one of the oldest organizations in the Majors, that is an incredible feat. If he did not spend the first month and a half of the season shelved on the DL, there is no doubt in my mind that JD would be a frontrunner for American League MVP right now. He will be the key to the Tigers success this season, and if he can keep up this torrid pace, this team has the pieces around him to do special things.
A Hot Take Fired Straight From the McCannon
Looking at how much production the Tigers have been able to get from the catcher position in recent days, it makes you forget that James McCann is around. The 26-year-old catcher is still on the DL, but when he has been around, he hasn't been all that effective, especially against right-handed pitchers where he is .161/.261/.300.
At this point, why not ride the hot hand platoon of Avila and Hicks? They get on base, and provide adequate catching services. The two have combined for an offensive WAR of 2.2 in 50 games played, which is more than any individual player on the Tigers. Hicks' offensive WAR of 0.5 alone almost matches McCann's 0.6 tick, and that's with the latter having played in 20 more games.
I know what you all are thinking at this point. What do you do with James McCann when he comes back? Obviously he isn't going to be sent to the minors, but there is what I believe to be a simple solution.  You trade him for bullpen help. At this point, I'm really not sure if his value will ever be higher. If he continues at the rate he is going against RHPs, he will never be anything more than a backup catcher. He provides good power, can rip lefties, and is decent at throwing runners out, but does not really offer much more. I would see if you could get a good bullpen arm from a team in need of a catcher.
My suggestion is to offer McCann and a prospect to the Colorado Rockies in exchange for hometown boy Chris Rusin. Rusin's numbers out of the bullpen have been stellar this year, especially for a pitcher making half of his appearances at Coors Field (2.48 ERA, 0.93 WHIP). Plus, he is a guy who can go more than one inning when necessary. It is clear from this week's meltdowns from K-Rod and Alex Wilson that the bullpen is still very much an issue for the Tigers. As for the Rockies, McCann would be a great weapon for them against lefties, and would make for a nice platoon partner with Tony Wolters. Who says no?
Around the League
In the past, the NBA used to describe itself as the place "where amazing happens," but this past Saturday alone was reason enough for why that slogan should be bestowed upon Major League Baseball.
First, out of nowhere in Miami, Edinson Volquez threw the first no-hitter of the season. The veteran right-hander came into the game sporting a lackluster ERA of 4.77 and a 1-7 record, but looked absolutely dominant, needing only 98 pitches to shut down the Arizona Diamondbacks. What made this no-no special was that it fell on Volquez's late former Royals teammate Yordano Ventura's birthday. Prior to the start, Volquez made this Instagram post:
After his amazing outing, he dedicated the game to Ventura and late Marlins star Jose Fernandez in his postgame interview. For Volquez, it is another marvelous accomplishment in what has been a tumultuous career. He pitched Game 1 of the 2015 World Series unaware that his father had passed away that night, and returned to the mound for the decisive Game 5 win just five nights later. In addition to losing his friend and fellow countryman Ventura this past offseason, Volquez's brother was stabbed to death just five days before Ventura perished in an auto accident. If anybody deserved to throw a no-hitter, it was Edinson Volquez. Baseball has a weird way of working sometimes.
Later in the night, Albert Pujols cranked the 600th home run of his illustrious career. This should serve as a reminder that Pujols is still here, because personally, I am worried that we have forgotten about him and his amazing career. 600 home runs is no small feat, as The Machine joins only eight others in one of baseball's most exclusive clubs.
Outside of his gaudy power stats, the analytical numbers don't lie either when analyzing Pujols. His career WAR of 100.9 is highest among active players, and 30th all-time, really not even close with Adrian Beltre sitting next in line at 90.6. If we aren't counting Barry Bonds, Pujols has been intentionally walked more than any player in league history. Finally, he has been a top five finisher in MVP voting nine times in his career, serving as a model of pure consistency in a sport that is consistently inconsistent.
Even though he will always be remembered as a Cardinal, and it still feels almost criminal that he took the money to rot away on a terrible team like the Angels right now, Pujols will always be one of the greats. For me, he is right up there with Miguel Cabrera in terms of greatest hitters of my lifetime. His mammoth home run off of Brad Lidge in Game 5 of the 2005 NLCS is still my favorite home run of all time.