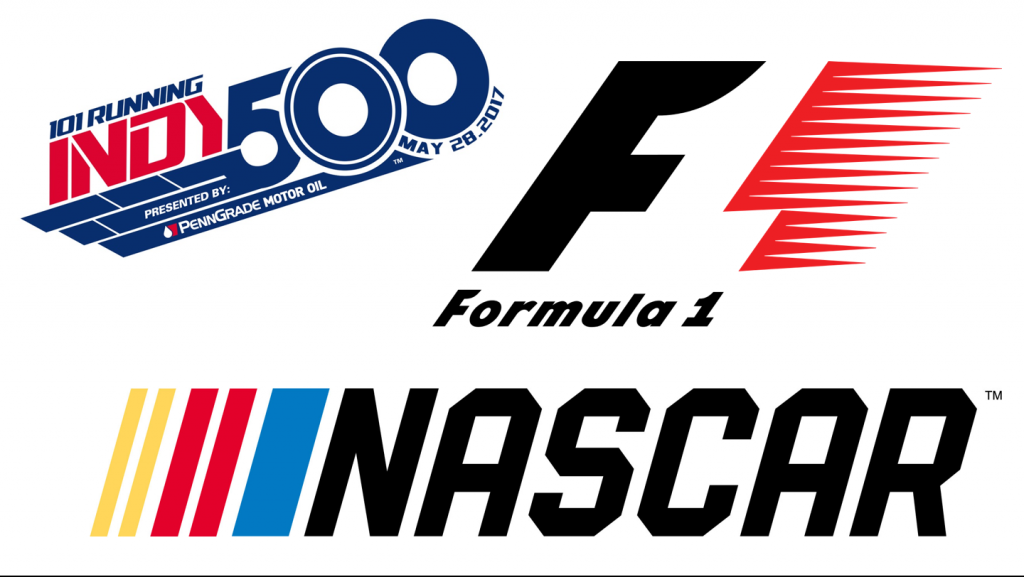 Memorial Day Weekend is all about family, friends, BBQ, tradition and remembering our fallen warriors lost in the heat of battle. But it's also well known for racing, LOTS of racing.
It all starts bright and early Sunday morning with the Monaco Grand Prix from Monte Carlo. The famed Formula 1 race has been in existence on the street circuit of one of the most luxurious places in the world since 1929 and has seen greats like Niki Lauda, Jackie Stewart and Michael Schumacher and Ayrton Senna grace the tight turns of the great hotel hairpin, casino square, rascasse and blaze up through the tunnel, sainte devote and massenet.
Those words, and drivers, were probably all foreign (literally) to some of you, but they're a part of racing royalty. For another year, racing's best drivers will take to the streets of Monaco at nearly 200 mph to etch their name into F1 history. The lights will go out for the Monaco Grand Prix just after 8 a.m. ET with television coverage on NBC. Lewis Hamilton is the defending winner of the event, and Kimi Raikkonen starts on the pole and won this event in 2005 with McLaren Honda. Hamilton's Mercedes will start in 14th place.
After you eat your elegant breakfast in Monaco, hop on over to Indianapolis Motor Speedway for the 101st running of the Indianapolis 500. However big and important you think I just made Monaco sound, quadruple that importance and you get the Indy 500. The significance and prominence of this event can't be quantified, but it's not the premier race in IndyCar, moreover all of motorsports, for nothing.
There's just something about those IndyCars blazing down the frontstretch with the patented "meeeeeEEEEEEZOOOOOOmmmmmmm" sound going by you in the blink of an eye. I'm not even lying, I just got goosebumps while typing this out and hearing the sound in my head.
It's what has made motor racing famous, it's what keeps motor racing alive and it's what makes the 10-year-old kid attending his first race a lifelong fan. It's Gasoline Alley. It's the cross flags waving as the final lap concludes. It's the cold, creamy, refreshing milk drank by the winner as he or she graces victory lane after 500 miles. It's just … it's just Indy. It's the 500.
Plus, a multiple-time F1 world champion, Fernando Alonso, is skipping Monco to race Indy for McLaren. This year's event is expected to draw near record ratings, mostly due to Alonso's reach to the international community. He is Spanish, and the online streamed test of Alonso's No. 29 car last week dr2w a whopping two million viewers for a single car test.
The race is scheduled to go green just past noon ET on ABC, with pre-race coverage beginning at 11 a.m. ET. Alexander Rossi is the defending winner of the event. He stretched his No. 98 to the brink on fuel mileage and was ultimately rewarded for it. Scott Dixon will start from the pole for Chip Ganassi Racing. He won this event back in 2008 for the first and only time.
And after you eat your lunch in the beautiful town of Speedway, Ind. at the 2.5-mile oval, come on down to Charlotte, N.C. for the Coca-Cola 600, the longest race of the NASCAR season. Charlotte Motor Speedway doesn't hold the same historical significance that Monaco and Indianapolis do, but the race itself does. The Coca-Cola 600, formerly called the "World 600" has been around for 58 years and has had dozens of current and future Hall of Famers grace victory lane. It's still the ultimate test of man and machine to a certain extent, but with the reliability of these race cars at an all-time high nowadays, it comes down to putting yourself in the right position to capitalize at the right time to get the victory.
The race is scheduled to go green at 6:16 p.m. ET with TV coverage on FOX. The pre-race ceremonies are among the best in all of sports, as the military will be honored in a way you have to see to believe. Martin Truex Jr. is the defending winner and Kevin Harvick starts on the pole.
The 600 is the culmination of a day that is undoubtedly the best day in all of racing. Breakfast in Monaco, lunch in Indianapolis and dinner in Charlotte. Sunday is not just F1 fans, not just IndyCar fans and not just NASCAR fans. Sunday is for all fans of racing.
So, sit back, relax and enjoy 17 or so hours of racing on your TV—or in front of your very eyes if you're at one of the races. That's what my dad and I will be doing, just like every other year.