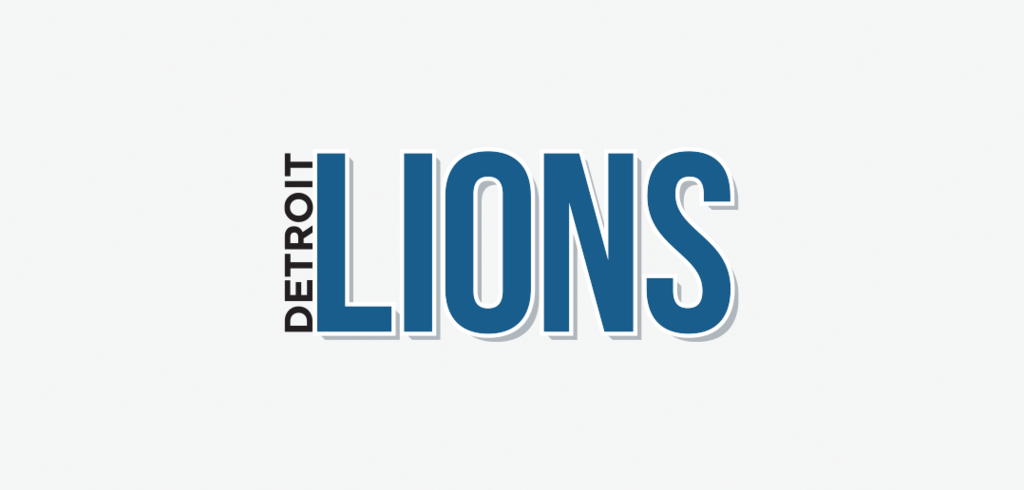 First place in the NFC North will be on the line on Thanksgiving Day when the Detroit Lions (6-4) take on the Minnesota Vikings (6-4) at Ford Field at 12:30 p.m.
Detroit is coming off of a close victory over the Jacksonville Jaguars, while the Vikings are fresh off of a hard-fought victory over the Arizona Cardinals.
Lions quarterback Matthew Stafford threw for 219 yards, two touchdowns and one interception in his last meeting with the Vikings. The Vikings defense hasn't been great as of late, giving up an average of 22.6 points per game the last five weeks. Stafford and the Lions' offense have found their stride, scoring an average of 22.4 points per game over the last five weeks, and should be able to take advantage of the struggling Minnesota defense.
Detroit hasn't been able to run the ball effectively this season, and that showed last week against the Jaguars when the Lions ran for just 14 yards on 21 attempts. The Lions have begun to rely on the passing game, and throwing short passes to running back Theo Riddick has become the new running game. Riddick had eight catches for 70 yards last week against the Jaguars and a majority of those yards came on check downs. Riddick should play that role the rest of the season.
The Lions receivers have been inconsistent all season. One week Golden Tate has a good game, but Marvin Jones has a bad game. The next week tight end Eric Ebron has a good game, but Jones and Tate struggle. Last week against the Jaguars was more of the same, as Ebron led the receivers with three catches for 70 yards, while Tate and Jones combined for four catches for 42 yards. Detroit's receivers will be relied upon heavily this week as their run game has sputtered. Jones, Tate and Ebron should lead the team in receiving this week.
Vikings quarterback Sam Bradford isn't elite, but he makes enough plays to win games. In week nine against the Lions, Bradford threw for 273 yards and a touchdown. Bradford was able to pick apart the Lions defense, and that will be a matchup to watch on Thanksgiving Day.
Minnesota's running game hasn't been the same without star running back Adrian Peterson. Peterson has been out since Sept. 23 with a torn meniscus. Jerick McKinnon and Matt Asiata have done an adequate job, but haven't done nearly as good a job as Peterson would. McKinnon and Asiata combined to rush for 57 yards on 16 carries last time these two teams met. Detroit's front seven has done a fair job against the run, and should be able to stop the Vikings' banged up backfield.
Detroit's secondary played better last week, coming away with two interceptions and a touchdown, but one week is a small sample size. Vikings star receiver Stefon Diggs burned the Lions for 13 catches and 80 yards in their last meeting, but Lions star cornerback Darius Slay didn't play in that game. Slay is back in the lineup for Detroit, and that is a big boost for the defense. Vikings tight end Kyle Rudolph had just one catch for one yard last time these two teams met, but that one catch was a touchdown so the Lions need to keep an eye on him in the red zone.
Keys to the game
The biggest key in this game will be the Lions' secondary against the Vikings receivers. Detroit looked better last week against the pass and it will be interesting to see if they can build off of that performance this week.
Stafford vs. the Vikings secondary is another key matchup. Stafford is currently an MVP candidate, and burning a top five passing defense could go a long way in making his case for winning the award. Stafford threw for 219 yards last time these two teams met, but he'll need to do more on Thursday if the Lions want to win.
Special teams will be big in this game. Vikings return man Cordarrelle Patterson is a threat to return a kick for a touchdown at any moment, and Lions returner Andre Roberts returned a punt for a touchdown last week so he is becoming a threat as well.
Prediction
The Lions won the last meeting and I think they will win this meeting as well. Detroit's offense is complex and has given defenses problems all season long. The Vikings have been sputtering on defense lately, and the Lions have been improving. I expect a close game, but the Lions will prevail.
Lions 30, Vikings 24.