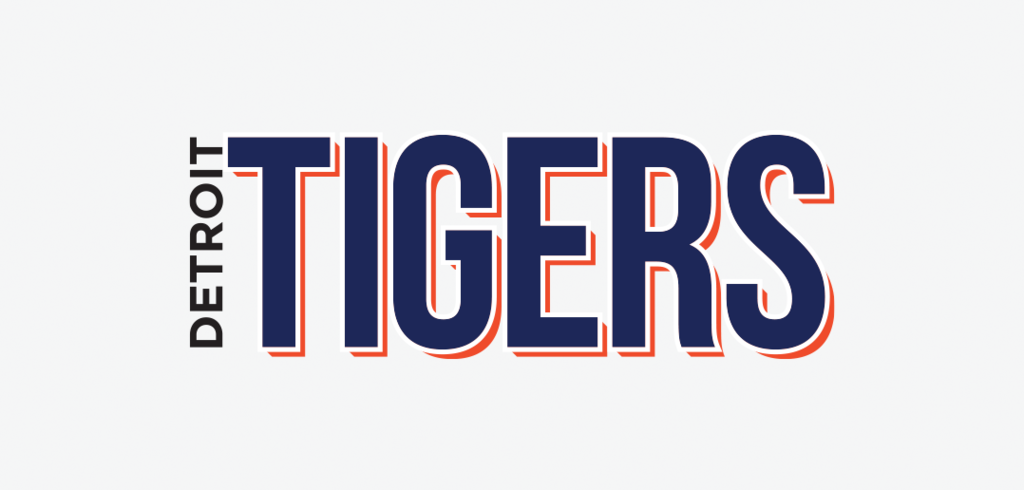 The Tigers should be the first team to implement a seven man pitching rotation.
Stop the presses; this is an idea so crazy that it might just work. I don't claim to be the first to come up with this idea; the Detroit News' Tony Paul has alluded to something similar, and I'm sure sometime in baseball's deep annals there has been an idea like this.
This seven man rotation would first be made up of the three reliable (a term used loosely with the Tigers) starting pitchers: a reborn Justin Verlander, Michael Fulmer, who became just the third Tigers rookie in history to reach nine wins before the All Star break, and April's AL pitcher of the month Jordan Zimmermann. They would start every fifth day per usual. But then on the last two days, the Tigers should pair up Anibal Sanchez, Mike Pelfrey, Matt Boyd, and Daniel Norris whichever way management pleases.
This plan is perfect for a Detroit team, although right in the hunt for a playoff spot, still in no position to be buyers at the deadline. The Tigers aren't getting any younger, and many of their pieces, like Jacoby Jones and Joe Jimenez (who was invited to the MLB futures game), are vital to the future success of the team. Paul even writes that Jimenez could possibly be a part of the 2016 bullpen.
On top of that, Detroit's "win now" mentality has caused great turmoil to their farm system. That mentality may steer the team in the direction of the Philadelphia Phillies–without the ring–in the not so distant future. There have been years and years of trading away top prospects for proven players, signing top free agents and losing early draft picks because of it, that led the Tigers to be the No. 30 (dead last) minor league system in all of baseball going into 2015 according to Keith Law's annual farm system rankings. It was only because of former general manager Dave Dombrowski's conservative moves in 2015 that bumped the Tigers up to No. 26 per Law.
In turn, this also means Detroit has less attractive pieces to trade in the first place. There's no way they can compete with the Los Angeles Dodgers, Boston Red Sox or Baltimore Orioles, teams that all need pitching and are in the playoff race. Those teams also have top ranked prospects to give up in order to receive other highly touted pitchers on the trade market.
Because it seems the Motor City Kitties will stand pat at the deadline, a statement also announced previously by general manager Al Avila, the Tigers have to make do with what they have. The best way to use what they have? The seven man rotation.
The cast of Boyd, Norris, Pelfrey, and Sanchez have all struggled once they reach the third time through the lineup, which ends up usually being the fourth, fifth, or sixth inning. This is causing the Tigers' bullpen to be run down and overused. So why not essentially combine two starters into one start?
Sanchez was supposed to be a key piece to the Tigers if they were to have any shot at winning the World Series. Frankly, he's been dreadful, but he's been especially dreadful the third time through the lineup. In 47 less plate appearances, he has let up one more run facing players the third time through than when facing batters the first time. On top of that, opponent's OPS goes way up as the game goes on: .871 the first time through, .810 the second time, and all the way up to 1.154 once the offense seems to have figured him out. He is more prone to give up walks as well once he is in the 75-100 pitches thrown range.
By examining Sanchez's numbers earlier in the game compared to later on, you notice the vast drop off. Also note, in relief appearances opponents are only batting .279 with a .700 OPS. There is still life in that arm, he just has lost the ability to go deep in games.
There were never heavy expectations for Pelfrey coming into the 2016 season, but his starts seem to live in infamy ever since he joined Detroit. He, like Sanchez, faces the same issue of being unable to go deep in games and get over the hump of facing batters the third time around. Pelfrey has only gone over six innings three times this year, and has yet to make it seven innings strong.
The best way to determine why is by looking at his runs allowed when facing the lineup each time around. The first time through the order, he's given up 17 runs in 153 plate appearances. The second time: 12 runs in 153 plate appearances. The third time: 22 runs in 117 plate appearances.
Pelfrey draws more similarities to Sanchez because he gets sloppier as his pitch count reaches that 75-100 range, as both his walks and homeruns go up. On top of that, Pelfrey can barely make it over 100 pitches to help preserve the bullpen, as he has only faced seven batters all year under those circumstances. Not what you want from a guy who was signed to eat innings.
The next two pitchers are both inexperienced and may even have some kind of innings leash, those being Boyd and Norris.
Boyd has actually been great when seeing batters the first time, allowing three runs in 54 plate appearances, and keeping opponents to a batting average of .220 and an OPS of .598. Two things stand out with Boyd once he reaches the third time in the lineup. First, he has only seen 25 batters in six games, which means he's barely even making it long enough to face guys a third time. Second, his opponent's OPS is all the way up to 1.282 by the time they've laid eyes on him the third time. Adding to that, his opponent batting average in his first 25 pitches is .231, with the next 25 still only at .125. But then in the 51-75 range, it becomes .333, and it gets even worse as he reaches the 76-100 pitch zone, where batters are hitting .471 against him.
Former top prospect Norris has yet to find his groove. He really doesn't even have a sample size large enough when facing guys a third time because he's barely done it in 2016. Plagued by injuries and inexperience, Norris has yet to show what he can do late in the game. But at this point in the season, with the Tigers barely over .500 and possibly contending, it may not be the best time for him to experiment with what he can do late in the game.
With all these numbers being tossed around to convey the extremes of how bad Detroit starters have been later on the game, it displays why a seven man rotation is a viable answer to their problem. Simply, one starter goes four to five innings and the other can carry it all the way into the ninth. Save arms, maximize your product. There's enough good in their stats when they see guys the first time, but the third time has proved detrimental to the club. Detrimental enough where it seems the Tigers are out of it in two-fifths of their games.
The Tigers have had around eight guys in the bullpen for most of the year, and it seems management is moving players up and down between Toledo and Detroit every day to save arms. So leaving two slots for two extra starters would be easy enough with the way things have gone.
And a bonus to all this: if it works, it could take Brad Ausmus off the hot seat a little. The manager of the Chicago Cubs, Joe Maddon, has made a name for himself for being innovative and different with his coaching decisions. Ausmus could present some creativity with this move, which may even earn him praise from local and national media, something he doesn't get all too often. A seven man rotation where four starters are paired to pitch on the same day would push boundaries as a strategy and could save the team. And at this point, where the team can't string together a solid run, isn't a little change what they need?