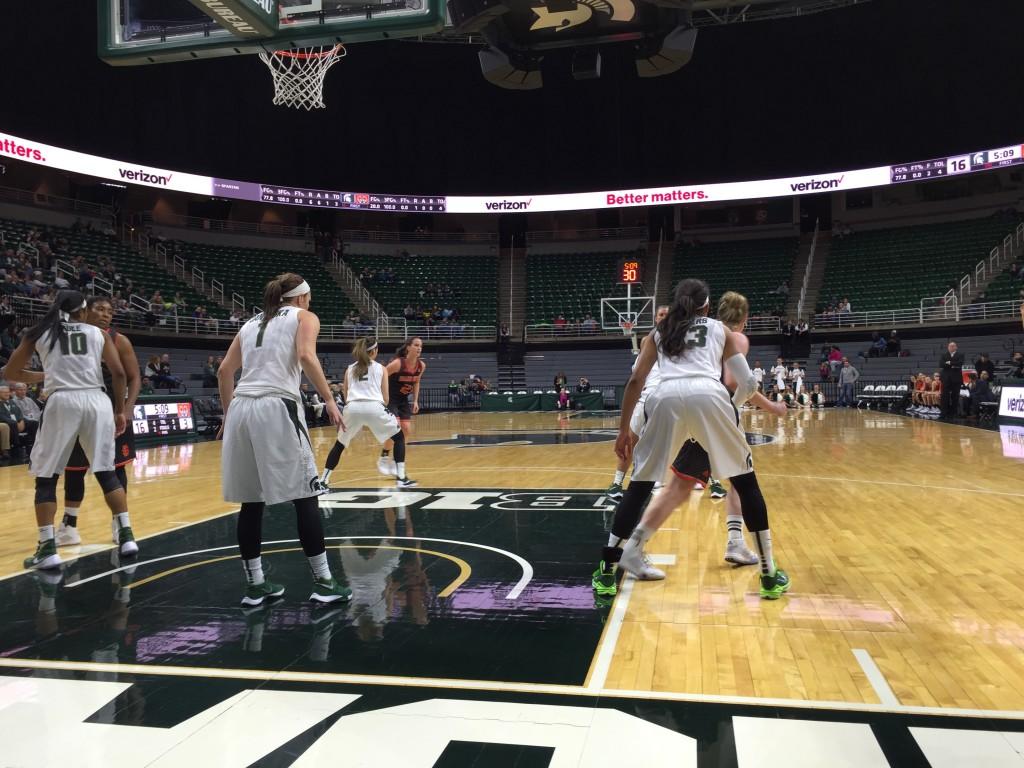 After winning yesterday in their first game of the Junkanoo Jam, the MSU women's basketball team lost today to No. 5 Baylor 84-76. This is the team's first loss, which makes them 4-1 on the year.
The team battled hard against a top-tier opponent featuring an All-American in Nina Davis. The Spartans kept close with the Bears, at one point tying the game. However, they ultimately lost the lead, and Baylor capitalized.
All was not lost for the Spartans during the Junkanoo Jam. Both redshirt junior Aerial Powers and junior Tori Jankoska were named to the All-Tournament team. This game was also Powers' first in the starting lineup.
MSU will return home to play Louisville December 3rd at 7 PM for their next game.