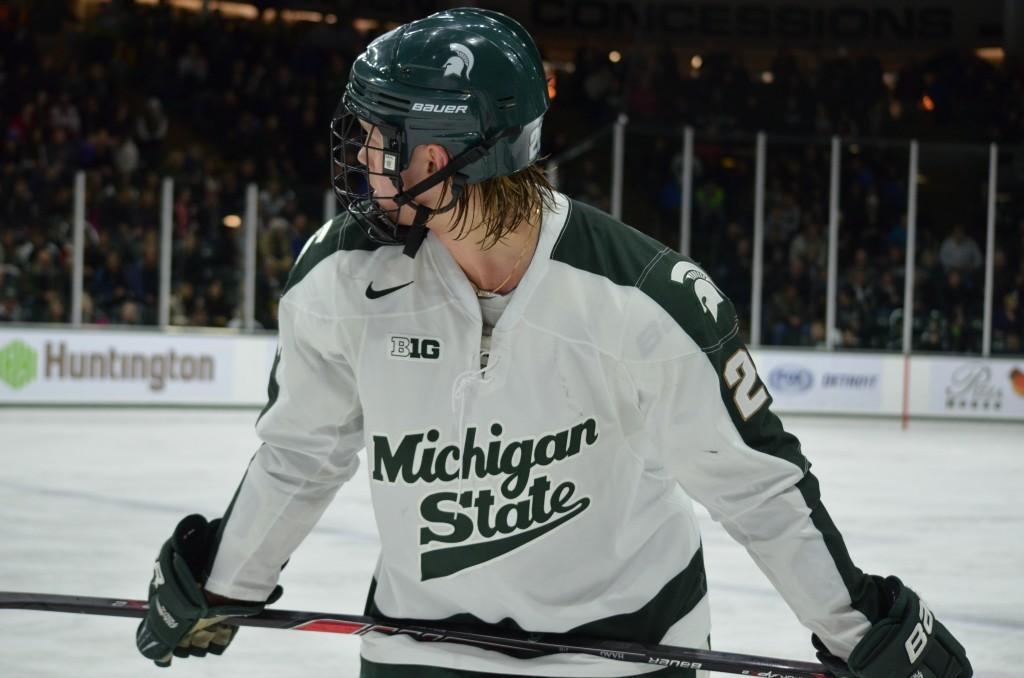 Podcast: Play in new window | Download
Subscribe: Apple Podcasts | RSS
After a blowout win against Northwestern in Evanston, Ill., MSU men's basketball had a huge win over the Ohio State Buckeyes at home on Valentine's Day. In the first segment, Fino and Faith debate what that big win over the Buckeyes means for the team this late in the season.
MSU Impact Sports men's basketball reporter, Andrew Hayes, joins the panel in the second segment to give his take on the win over Ohio State as well as what the Spartans to impress him on Valentine's Day.
MSU men's hockey had a huge sweep over the Penn State Nittany Lions to keep them in the hunt for first place in the Big Ten standings. MSU Impact Sports hockey reporter, Brian Bobal, joins the panel to discuss the teams two huge wins over Penn State and if the Spartans have a shot at winning the Big Ten conference.
* * *
Segment 1: Fino and Faith debate MSU men's basketball
Segment 2: Andrew Hayes joins the panel for a men's basketball debate
Segment 3: MSU men's hockey
* * *
Tune in to The Pact every Monday from 7-8 p.m. on 88.9FM or listen online.
Host: Anthony Serafino
Panelist: Faith Krogulecki
Engineer: Matt Brisker
Photo: David Defever/MSU Impact Sports