The Undercurrent – 2/17/19 – S11E4 – Costs and Benefits
Hang on for a minute...we're trying to find some more stories you might like.
This week on the Undercurrent, host Cole Tunningley presents stories about costs and benefits.
First, we hear from Robert Jenkins, a local comedian who just released his second album, Attempted Salvation. Later this month, Robert is appearing at a Planned Parenthood benefit show at Mac's Bar.
Then, reporters Sophie Sagan and Nick Saba find out what is happening to Michigan State students' tuition costs next year.
Sagan speaks to folks in administration working to implement the new policy. Then, Saba speaks with MSU students who will be affected by this change.
About the Writers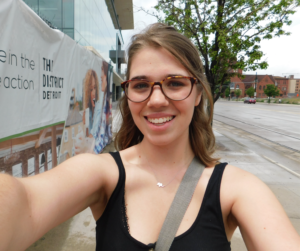 Sophie Sagan, News Director
Sophie is a senior at Michigan State majoring in social relations and policy and minoring in documentary production. She has been at The Impact in one way or another since 2016. Her current position is News Director and host of the Undercurrent, WDBM's weekly news and storytelling podcast.