The Undercurrent – 2/7/19 – S11E2 – Dark and Snowy Nights
Hang on for a minute...we're trying to find some more stories you might like.
Dark and Snowy Nights
This week on the Undercurrent, host Cole Tunningley rebroadcasts a vintage episode from the archives, titled "In the Dark."
But before that, in honor of the polar vortex and MSU's cancelling class, reporter Sophie Sagan talks to Michigan State alumni to find out how they spent the snow days of Michigan State's past.
About the Writers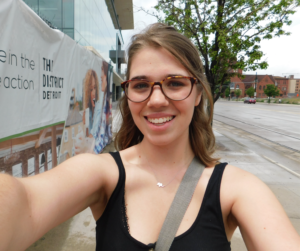 Sophie Sagan, News Director
Sophie is a senior at Michigan State majoring in social relations and policy and minoring in documentary production. She has been at The Impact in one way or another since 2016. Her current position is News Director and host of the Undercurrent, WDBM's weekly news and storytelling podcast.