Throwback Thursday — Oh My God | A Tribe Called Quest (1993)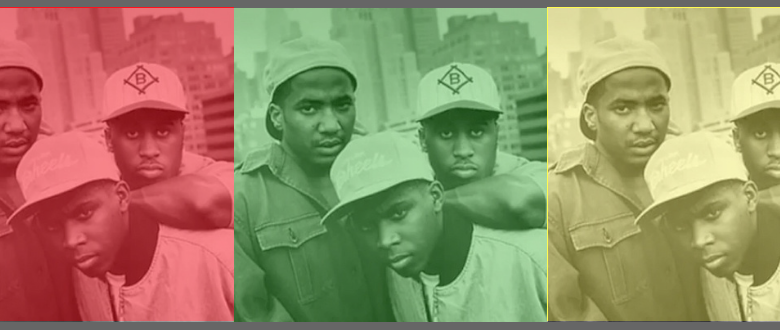 When A Tribe Called Quest burst onto the scene in the early '90s, they introduced to the world a new, alternative hip-hop sound. While they stayed true to the genre's most critical components, they mixed in elements of jazz, funk and R&B, while also delivering witty and multifaceted lyrics. Their appeal was threefold: they had the sound, they had the bars and they had the charisma. Their second album, The Low End Theory (1991), is still heralded to this day as one of the greatest hip-hop albums of all time. The group, led by MCs Q-Tip and Phife Dawg, understood the mounting pressure to both honor and enhance the sound that they've developed.
And that they did. Midnight Marauders, released in 1993, proved to the hip-hop community that A Tribe Called Quest is one of the best ensembles around. November 9 marks its 25 year anniversary. Perhaps you've heard one of its two hit singles, "Award Tour" and "Electric Relaxation," but for today's throwback Jam of the Day, let's enjoy one if lesser known hits, "Oh My God."
"Oh My God" is a testament to Tribe's evolving sound at the time. Compared to their earlier music, this song is much more funky, energized and defiant. Q-Tip begins the song by saying, "I'm a black intellect but unrefined," an idea that has become well understood by fans of the group. In his first verse, Tip continues to prove this point, rapping about the heat of his rhymes, a fictitious poet draft, daily life on the street corner, and so on. Keeping tradition, Tip and Phife maintain a strong repertoire throughout the song, especially when they pass the mic to one another.
Phife's confident, raspy voice interrupts Tip's, saying, "One for the treble, two for the bass / You know the style Tip, it's time to flip this." By paralleling Elvis lyrics while also sticking to his rap flow, Phife shows a sign of respect to his predecessors while also "flipping" it into something new. If you haven't heard Phife Dawg rap, you need to. It's almost futile to dissect his every word, as it all flows together perfectly. He explains the group's chemistry for those who are not aware: "Now the formula is this: me, Tip, and Ali / For those who can't count it goes 1-2-3" (Ali Shaheed Muhammad is one of the group's DJs and co-producers). Q-Tip reiterates this point, saying, "Complementary are we, the three for poetry." A Tribe Called Quest, for all its strengths, best stood out for its rhythmic lyricism. And to top it off, Busta Rhymes makes an appearance in this song, chanting its catchy chorus. Oh my god!
About the Writer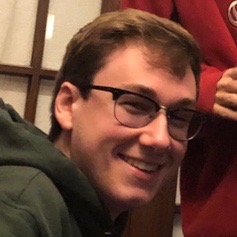 Josiah Leach, Managing Editor/Writer
Josiah is the Managing Editor of the Content Team, helping to produce and delegate writing projects for the Impact 89FM website. They grew up in Commerce, Michigan and now live in East Lansing. In addition to their journalism/media experience, they are majoring in Comparative Cultures & Politics, expecting to graduate in 2021. Some of their favorite artists include (Sandy) Alex G, Big Thief, Talking Heads and Standing On The Corner. They can be reached at their school email, [email protected],...