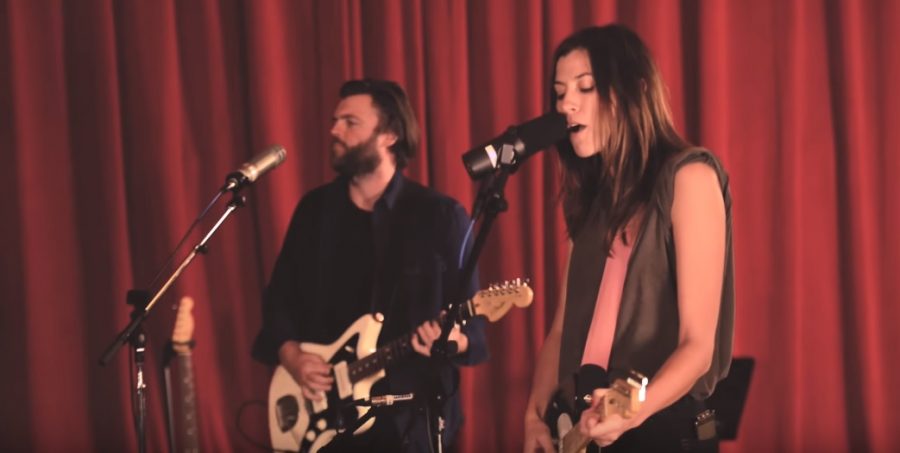 Tonight on The Progressive Torch and Twang…
We'll feature music from Katie Toupin's new album for Torch Recommends! As always, stay tuned at 10 p.m. for new tunes from show favorites Nathaniel Rateliff & The Night Sweats, Courtney Marie Andrews, and more!
Follow the show on Twitter for show updates, requests and news about your favorite Americana artists.
Also: We're looking for a new co-host! Do you like Americana music? Are you a current student at Michigan State University? Great! Email [email protected] for more information.
It all starts at 8 p.m., only on The Progressive Torch and Twang!
[su_accordion][su_spoiler title="Click for Playlist" style="simple"]
"On The Lips" – JD McPherson
"It's A Shame" – First Aid Kit
"Overdue" – Fever Haze
"My Town" – Wild Child
"Capable" – Wild Reeds
"Long Way Down" – Becca Mancari
"Lottery" – Jade Bird
"Working Man's Dream" – Luke Bell
"Gospel Shoes" – Mandolin Orange
"Jenny of the Roses" – Hiss Golden Messenger
"The Comeback Kid" – Lindi Ortega
"Lost This Time" – Langhorne Slim
"Getting To Me" – Caroline Rose
"Kids These Days" – Shakey Graves
"Build A Bridge" – Mavis Staples
"Sleepwalking" – Nicole Atkins
"All Night Long" – Pokey LaFarge
Torch Recommends: Katie Toupin
"Shake Baby" – Katie Toupin
"I Want You Back" – Katie Toupin featuring Brandon Walters
"Boys Will Be Boys" – Katie Toupin
"Danger" – Katie Toupin
"Don't Talk About It" – Ruby Boots
"Solving Problems" – Brent Cobb
"Jackpot" – Nikki Lane
"Past My Prime" – Greensky Bluegrass
"A Little Pain" – Margo Price
"You Don't Scare Me" – Whitney Rose
"Living In The City" – Hurray For The Riff Raff
"Nice And Quiet" – Bedoiune
"Arkansas" – John Oates
"Busted" – Dustbowl Revival
New Music
"Bowling Green" – Alan Barnosky
"Border" – Courtney Marie Andrews
"Two Cold Nights In Buffalo" – Courtney Marie Andrews
"Hey Mama" – Nathaniel Rateliff & The Night Sweats
"Baby I Lost My Way" – Nathaniel Rateliff & The Night Sweats
"Slow Burn" – Kacey Musgraves
"Hands On You" – Ashley Monroe
"Rose Colored Blues" – Andrew Combs
"Last Of My Kind" – Jason Isbell & The 400 Unit
"Nothin' But Your Lovin'" – Breanna Barbara
"Bring The Flood" – Derek Hoke
"Game To Lose" – I'm With Her
"I Want To See The Bright Lights Tonights" – Dori Freeman
"On The Line" – Billy Strings
"Birmingham" – Shovels & Rope
"Right On Time" – Tedeschi Trucks Band
"You Don't Own Me Anymore" – Secret Sisters
"Central Time" – Levi Parham
"At The Purchaser's Option" – Rhiannon Giddens
"Guitar Man" – David Rawlings
"A Lifeboat" – Kacy & Clayton
"Casino Queen" – Wilco
"Ride With Me" – The Mavericks
"Less Than Five Miles Away" – Dawes
"Winners" – Trampled By Turtles
"My Burden With Me" – Mipso
"Henrietta, Indiana" – Josh Ritter
"Futures" – Darlingside
"Back & Forth" – Wild Child
[/su_spoiler][/su_accordion]