Torch and Twang | The Fever Haze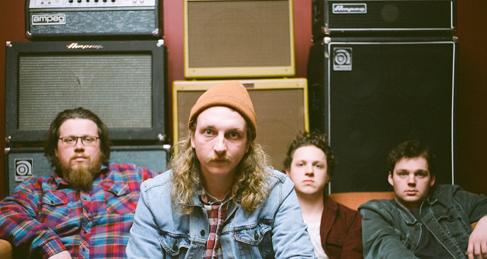 Hang on for a minute...we're trying to find some more stories you might like.
Tonight on The Progressive Torch and Twang…
We'll feature tunes from The Fever Haze as they prep for their farewell show in Holland this Saturday.
Follow the show on Twitter for show updates, requests and news about your favorite Americana artists.
Also: We're looking for a new co-host! Do you like Americana music? Are you a current student at Michigan State University? Great! Email twang@impact89fm.org for more information.
It all starts at 8 p.m., only on The Progressive Torch and Twang!
[su_accordion][su_spoiler title="Click for Playlist" style="simple"]
"Ain't No Doubt About It" – Mavis Staples featuring Jeff Tweedy
"Cloudline" – Joseph
"Shoegaze" – Alabama Shakes
"Champagne Corolla" – Justin Townes Earle
"Bring The Flood" – Derek Hoke
"Ocean City (For May, Jack & Brother Jon)" – Langhorne Slim
"Jenny of the Roses" – Hiss Golden Messenger
"Sea Town" – Courtney Marie Andrews
"Thick N' Thin" – Banditos
"Brokedown Luck" – Nicole Atkins
"Birds with Broken Wings" – Ben Caplan
"Hunting For Sugar" – JD McPherson
"Living By The Minute" – Josh Hoyer and The Shadowboxers
"Thunderbolt's Goodnight" – Josh Ritter
"Nothing's Gonna Change That Girl" – Hurray For The Riff Raff
Torch Recommends: The Fever Haze
"Californ-I-A" – The Fever Haze
"Overdue" – The Fever Haze
"We Can Leave" – The Fever Haze
"A Heavenly State" – The Fever Haze
"Livin', Lovin', Dyin'" – The Fever Haze
"The Light Of Day" – Kacy & Clayton
"Vertigo" – Infamous Stringdusters
"Six Blocks Away" – Lucinda Williams
"Keep It Between The Lines" – Sturgill Simpson
"Skyline" – Bedouine
"Glory And The Grace" – Luke Bell
"Mirage Dreams" – Breanna Barbara
"Less Than Five Miles Away" – Dawes
"All The Trouble" – Lee Ann Womack
Grammy Nomination Highlights
"Don't Leave Me Here" – Keb' Mo' & Taj Mahal
"Losing You" – Alison Krauss
"If We Were Vampires" – Jason Isbell & The 400 Unit
"Something To Love" – Jason Isbell & The 400 Unit
"Waveland" – Noam Pikelny
"Let Me Get By" – Tedeschi Trucks Band
"Too Late" – Bash & Pop featuring Nicole Atkins
"I'm Just An Old Chunk Of Coal" – Johnny Cash
"Pansy Waltz" – Shakey Graves
"Hazel" – Andrew Combs
"A Little Pain" – Margo Price
"Busted" – Dustbowl Revival
"Who Told You That" – Mavis Staples
"Eno Nothing" – Steelism
"Capable" – Wild Reeds
"Elo" – Ladama
"Habbie Doobie" – Texas Gentlemen
"The King Of All Birds" – Aoife O'Donovan
"Mystery Man" – SUSTO
"Only So Young" – Olivia Mainville & The Aquatic Troupe
"Up On The Mountaintop" – Deep Dark Woods
"Desperate Love" – JD McPherson
"Silent Movie" – Pokey LaFarge
"Nearing Home" – Lillie Mae
"Diamond Joe" – Bob Dylan
"No One Has The Answers" – Holly Macve
"Life Is Confusing" – Langhorne Slim
[/su_spoiler][/su_accordion]