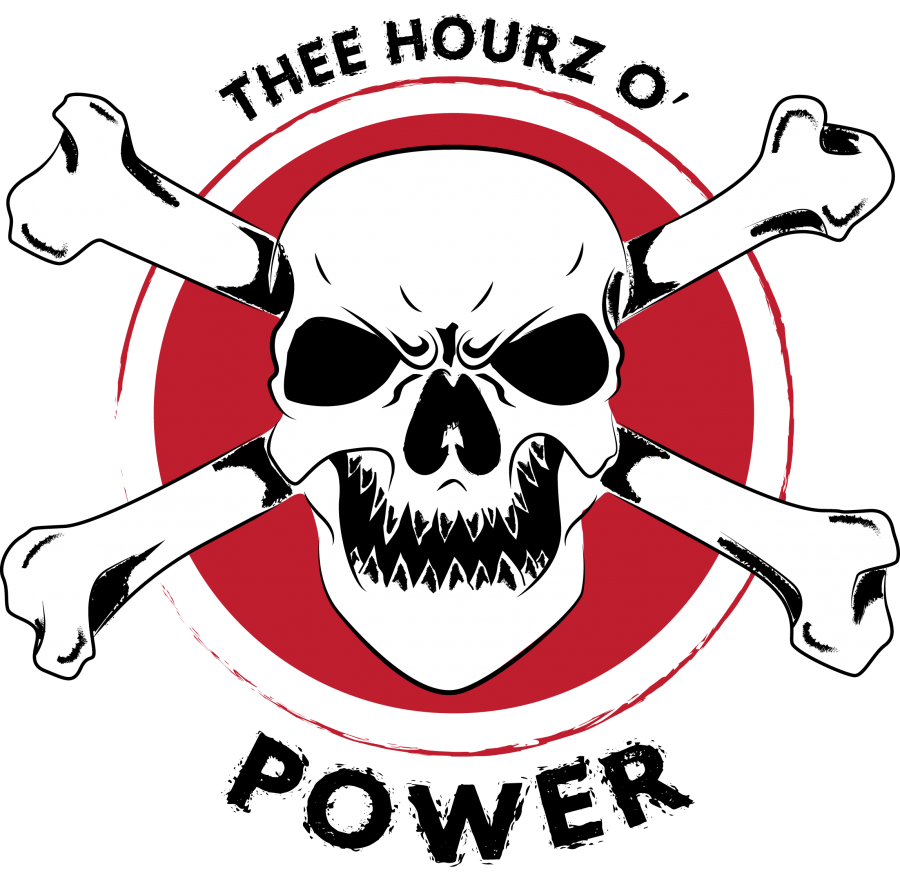 10 PM
Overkill – Hello From The Gutter
Acid Witch – Mutilation Mansion
Windhand – Forest Clouds
Mayhem – From The Dark Past
Immolation – I Feel Nothing
Black Anvil – Nothing
Dream Theater – Metropolis Pt. 1: The Miracle And The Sleeper
Prospekt – Alien Makers Of Discord
Inconcessus Lux Lucis – At The Behest Of The Sinister Impulse
Kawir – Oedipus
11 PM
Ecferus – Author Of Destruction
Sabaton – Into The Fire
Kreator – Flag Of Hate
Vaultwraith – The Vaultwraith
Profanatica – Heavenly Father
Sacrocurse – Gnostic Holocaust
Daeva – Pulsing Dark Reabsorption
Sacroscum – Skin Canvas
Napalm Death – From Enslavement to Obliteration
Nuclear Assault – Fight to be Free
Gatecreeper –  Grotesque Operations
Power Trip – Nightmare Logic
12 AM
Cannibal Corpse – Only One Will Die
Cannibal Corpse – Red Before Black
Cannibal Corpse – Shedding My Human Skin
Cannibal Corpse – Firestorm Vengeance
Cannibal Corpse – Heads Shoveled Off
Cannibal Corpse – Corpus Delicti
Cannibal Corpse – Scavenger Consuming Death
Cannibal Corpse – In The Midst Of Ruin
Cannibal Corpse – Destroyed Without A Trace
Cannibal Corpse – Hideous Ichor
Devlsy – Patient #6
Bloodway – A Fragile Riddle Crypting Clues
1 AM
Blaze Of Perdition – Detachment Brings Serenity
Be'lakor – The Dream And The Waking
The Funeral Pyre – Devourer
The Absence – From Your Grave
Manegarm – Call Of The Runes
Arkona – Nevidal
Equilibrium – Der Sturm
Summoning – Land Of the Dead
Thee After Hourz O' Power
Upcoming shows:
Mayhem, Immolation, Black Anvil at St. Andrews, November 5th
Tomb Mold, Taphos Nomos, Temple of Void, Squalid at Corktown Tavern, November 6th
Dream Theater at the Fillmore, November 9th
Cannibal Corpse, Power Trip, Gatecreeper at St. Andrews November 28th
I didn't plug that Tomb Mold show, but they're pretty well regarded on r/metal. In fact, their newest album Primordial Malignity ranks as the top album of 2017 in r/metal. This is the show to build up your metal e-cred and soak up that precious karma.
Mayhem is playing the entire De Mysteriis Dom Sathanas this Sunday at St. Andrews.  I saw Mayhem play this setlist in Chicago this year and it was lit. Mayhem set the venue on fire, figuratively speaking, and they will surely play with the same burning passion this Monday. Fire puns aside: skip church and go to St. Andrew's instead, and bring a fire coat just in case.
Sabaton and Kreator have announced they will be touring North America early next year. It's a weird mix, but I kinda like it. If you recall our end of the year show for last year, Bacchus had some choice words on Sabaton's newest album. That said, he's still a big fan of their older material and has attested on many occasions that they put on a fun show. I've heard positive things about Kreator's live shows as well, and I'd gladly stand through some power metal to hear Kreator (I'm kidding, I actually enjoy Sabaton sometimes).
If you haven't checked out our interview with Inquisition, check it out. Dagon (lead singer and guitarist) talks about Inquisition's creative evolution, the North and South American scene, and his thoughts with the whole black metal shows being shut down. His bit about the latter was quite insightful, and I highly recommend giving it a listen.
Look what came in the mail the other day!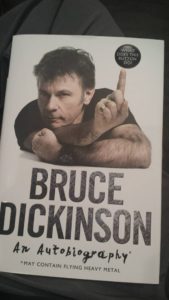 Shoutout to The Syndicate for the killer gift. Seeing this rockstar autobiographies takes me back. In my middle-school, they dedicated a half hour of silence each day in an effort to get us to read. As you would expect, nobody actually read and everybody just hid their phones in front of a book, except teenage Spaceman who looked forward to reading the newest rockstar autobiography everyday. Now, Spaceman just reads textbooks from classes he hates and rarely has time to read anything he actually enjoys. To me, Bruce Dickinson is the most interesting metal artist out there; he's accomplished more childhood dreams in his lifetime than I have childhood dreams period. Thanks for the feelings of inadequacy, Bruce. One thing I am looking forward to reading about is if he confirms the rumors of what caused his throat cancer, so that I can do my best to avoid it. Luckily for you dear readers, we'll be giving one of these bad boys out. Stay tuned…
Thanks for reading folks, see ya next Thursday
-Spaceman