The Undercurrent-10/7/17-S7E5-Sort of Salvation
Hang on for a minute...we're trying to find some more stories you might like.
Podcast: Play in new window | Download
Subscribe: Apple Podcasts | Android | RSS
Sort of Salvation
This week on the Undercurrent, host Cole Tunningley brings you stories about salvation.
Reporter Sami Luke talks to the Wells Hall Preachers and a student who clashed with them.
Reporter Max Johnston explores an environmental crisis in Michigan that is finally getting attention from the EPA.
And lastly, reporter Sophie Sagan covers an MSU theater tradition: the Vagina Monologues.
About the Writers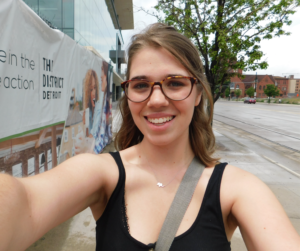 Sophie Sagan, News Director
Sophie is a senior at Michigan State majoring in social relations and policy and minoring in documentary production. She has been at The Impact in one way or another since 2016. Her current position is News Director and host of the Undercurrent, WDBM's weekly news and storytelling podcast.