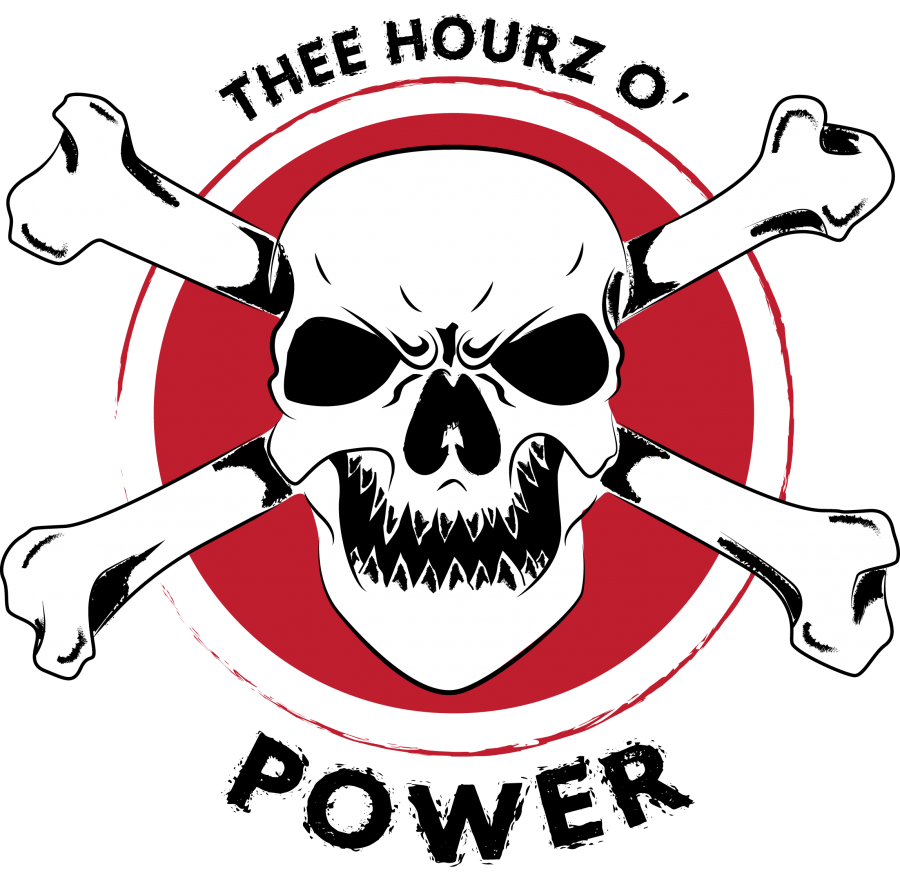 10 PM
King Diamond – Welcome Home
Light This City – Exile
Sepultura – Arise
Megadeth – Last Rites / Loved To Death
Mastodon – Scorpion Breath
Earthship – Safeguard Of Death
Atheist – Piece of Time [request]
Isis – So Did We
Elder – Deadweight
Satan – Break Free
Ice War – Standing Rock
Jag Panzer – Born Of The Flame
Asagraum – Transformation
11 PM
Graveworm – Beauty Of Malice
Manilla Road – Road Of Kings
Death Warrant – Moonchild
Ago – El Verdugo
3 Inches Of Blood – Night Marauders
The Black Dahlia Murder – Matriarch
Arkaik – Telegnosis
Horrified – Unanswered
Centenary – Kolchak
DRI – Violent Pacification
Necromante – Secret Eye
12 AM
Wolves In The Throne Room – Born From The Serpent's Eye
Wolves In The Throne Room – The Old Ones Are With Us
Wolves In The Throne Room – Angrboda
Wolves In The Throne Room – Mother Owl, Father Ocean
Wolves In The Throne Room – Fires Roar In The Palace Of The Moon
Skeletonwitch – Beyond The Permafrost
Draghkar – World Unraveled
Ensepulcher – No Sanctity In Death
1 AM
Antarktis – Svalbard
Bloodmoon – Nothing Is Special, Nobody Cares
Battle Dagorath – Asteres Planetai
Enisum – Road To My Home
The Slow Death – The Long March
Thee Hourz O' Power
As usual, here are some shows that might be of interest:
The Dark Arts of Michigan at the Avenue, October 7th
Elder at The Pyramid Scheme, October 16th
DRI at The Token Lounge, October 19th
Manilla Road, Sauron, White Magician at The Corktown Tavern, October 19th
The Black Dahlia Murder, Suffocation, Decrepit Birth, October 19th
Origin, Archspire at The Token Lounge, October 23rd
Cattle Decapitation, Revocation, at The Token Lounge, October 29th
October 19th is looking to be a great night of shows. Whether you're into crossover, death metal, or good old fashioned heavy metal, there will be a quality show out there for you. Of course, if you can't go to any of these shows, you can always sit at home and listen to yet another masterfully crafted playlist by us, with some complaining about not being able to go to these shows in between.
I mentioned the trove of CD's that Lore Lord from Sauron gave me both on air and on the facebook page, but I haven't actually listed out what I actually got from him. Here they are:
Various Artists, Spanish Steel Attack Vol. 1 (Compilation of Spanish-speaking bands, mainly traditional)
Whipstriker – Seven Inches of Hell (Speed metal from Brazil)
Demon Bitch – Hellfriends (Traditional heavy metal from Michigan)
Death Warrant – Time of Dying (Trad/Thrash from Mexico)
The Swill – Master of Delusion (Heavy metal from Lansing)
Satyrasis – Creation of Failure (Tech thrash/death from Lansing)
If you want to discover an obscure South American band, some underappreciated local talent, or anything underground, you can peruse Lore Lord's wares at any show Sauron is playing in.
I alluded last week that we're working on a secret little project the past week and a half.  We're glad to unveil a Spotify playlist of essential metal and personal favorites handpicked by Spaceman, Bacchus, and Terrorsquid. You can listen to this 10+ hour, 150+ song behemoth here. We acknowledge that, as with any list claiming to have the 'essentials', there will be some snubs. We had to limit some big name bands so it's not just 6 hours each of Iron Maiden and Judas Priest, not that there's anything wrong with that. In keeping with the spirit of playlist, we limited it to one song each given an album, and no band appears more than 3 times. The bands that do appear 3 times have enough variety across their discographies that we can justify having them this much, think Judas Priest in the 70's, 80's and Painkiller.  Think our playlist is trash and we're missing [one of your personal favorites]? Let us know! An embarrassingly high amount of Dragonforce (i.e. 1 song) aside, we're quite proud of this playlist and hope you enjoy listening to it!
That's all folks. Talk to ya again next week.
-Spaceman