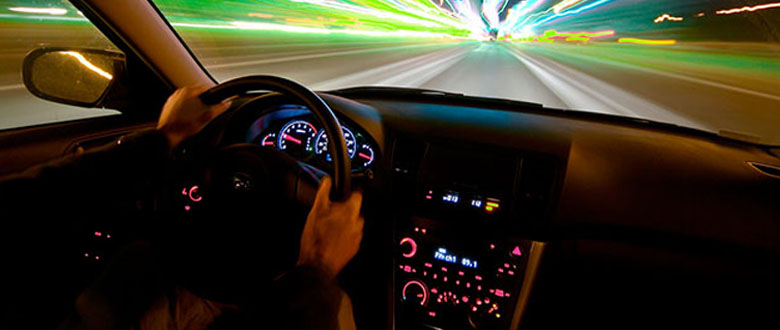 Written by Andrew Younker
It's rush hour on I-75. You're on the way to work, class, yoga, or to wherever when some moron won't let you merge even though there's no other possible place for your car to end up. They're making a fool out of you, and you sit there with your soft morning playlist that consists of pixie-dust music like Joanna Newsom and early Vampire Weekend. What you really need to kick start your driving sesh is something that lets you feel the motor under your hood and the leather (or pigmented vinyl resin) steering wheel in your iron grip.
Need a playlist to test your subwoofers? Maybe there's a slab of new concrete in your neighborhood that needs a couple fresh streaks around the corner. Or is your only emotional outlet yelling at the top of your lungs with all the windows down in your 2010 Ford Focus? If you answered yes to any or all of these questions, this playlist was made for you. Tyler, the Creator, Rage Against the Machine, Dr. Dre, and many more supply you with aggressive, fast and loud tunes tailor-made for a road rager. Don't let these chumps trip you up. Impact has a need for speed, and we hope you do too.