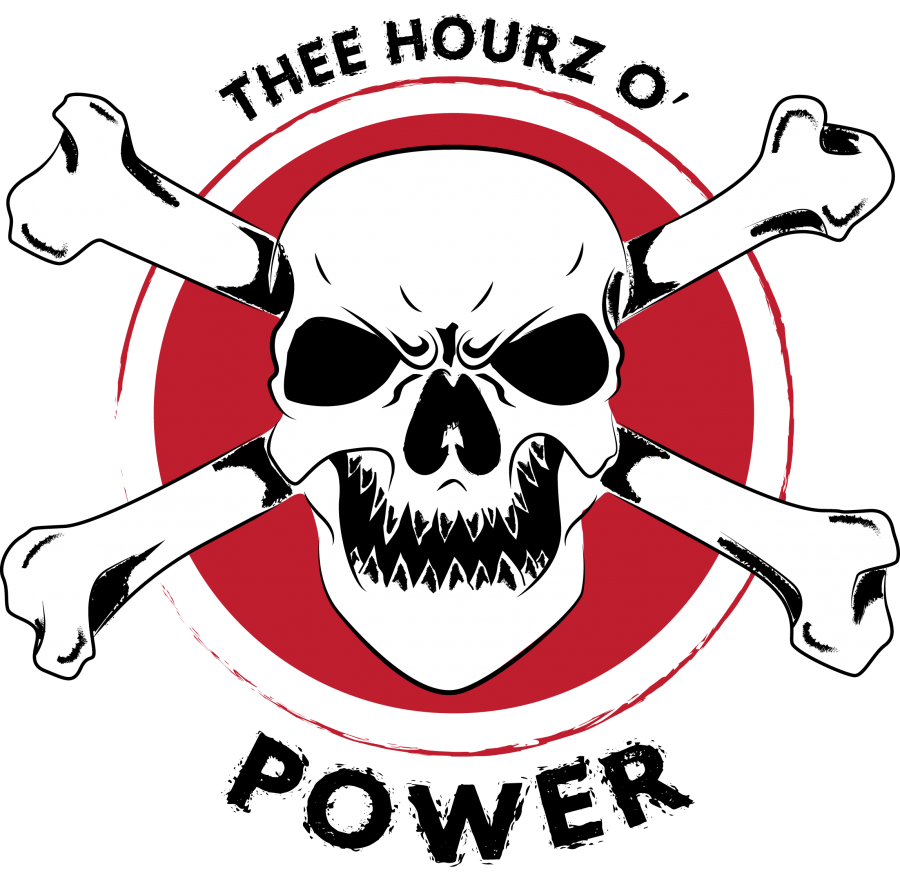 10PM
Motorhead – Ace of Spades
Judas Priest – Screaming For Vengeance
Edguy – The Mountaineer
Pathfinder – The Lord Of Wolves
Candlemass – Bewitched [request]
Septicflesh – Dante's Inferno
Gojira – The Axe
Origin – Invariance Under Transformation
Old Man's Child – Millenium King
One Master – Will Of The Shadow
Chateau – Our Empire Of Stolen Breath
Metallica – Motorbreath
11PM
Alestorm – Death Throes Of The Terrorsquid [request]
Integrity – I Am The Spell
Dark Tranquillity – Lost To Apathy
Aborted – Fallacious Crescendo
Execration – Return To The Void
Cannabis Corpse – Chronic Breed
Sauron on Hades Archer
Hades Archer – Offer Your Blood To The Dark
Sauron on their favorite albums
Rainbow – Light In The Black
Holy Terror – Christian Resistance
Sauron on their favorite blackened thrash albums, and the Antichrist show
Aura Noir – Black Thrash Attack
Bathory – Hades
Cadaver – Heartworm
12 AM
Midnight – Satanic Royalty
Sauron on Conquest Through Attrition, their lyrics
Double feature: Sauron – Conquest Through Attrition / Antichrist – Forbidden World
Sauron – Blood for the Savage Blade
Sauron – Twisted Metal Minds
Sauron – Absolute Hell
Sauron – Black Sorcery
Sauron – Rotten and Ready
Sauron – One Foot In The Grave
Sauron – Conquest Through Attrition
Sauron on their upcoming shows, their following
Antichrist – Dark Sorcery
Antichrist – Militia of Death
Antichrist – Torment in Hell
Antichrist – Forbidden World
Antichrist – Necropolis
Antichrist – Victims of the Blade
Antichrist – Death Rays
Antichrist – Sign of the Beast
Antichrist – Minotaur
Antichrist – Terror Dimension
1 AM
Wren – In Great Yield
Moradin – Celestial Waters
Aera – An Affirmation Of Forsworn Vows
Wildernessking – The Devil Within
Thee After Hourz O' Power
The Hades Archer, Abysmal Lord, Sauron and others show is tonight (if you're reading this at July 14th) at New Dodge! This is the best black metal show so far this year in Michigan. Doomy from Sauron aptly described Hades Archer as hateful black metal from South America, the way it should be. If that doesn't convince you to go, then you may just be a poser, bro. Don't feel bad because I too will be a poser have to unfortunately miss the show. Bill Burr, one of my favorite stand up comedians, is coming to Grand Rapids that same night. I'll get my fill of rage one way or another.
There's another awesome show coming up in the Detroit area, this time with Antichrist, Shitfucker and Sekkusu at Corktown Tavern on July 15th. Antichrist released an album this year (I won't link to their album that's directly on youtube because there might be some copyright law, but you can find it very easily. UPDATE: Just kidding, here it is)  and are traveling all the way from Sweden to tour all over the US. I mentioned this before but Antichrist reminds me a lot of a fusion between Black Fast and Kreator. They're similar to Black Fast in the sense both have one really fast gear and rarely seem to step off of it, and their riff wizardry are on the same level. Kreator is the top comparison for them according to metal-archives, and I can totally hear the European thrash influence there. If you're a big thrash fan like me, I recommend checking out the show and giving them a reason to come back to Michigan.
It's unusual for us to double feature two full-length albums and as a result we didn't finish our features until 1:20 AM. Sauron and Antichrist are well worth the exposure and these types of shows deserve to be packed. If I could have, I totally would have triple-featured and also played Hades Archer's vile gem from 2011 For The Diabolical Ages. Or their monumentally phallic EP that has 44 reviews on Metal-Archives.
Shoutout to Sauron for a fun interview and for sharing us. Awesome dudes. Sauron is no strangers to Hourz, as they did an interview with an Hourz team from a time long past. We chatted in one of their houses and it was decked out in classic albums, and just a bunch of cool decor, metal and non-metal. We aired the parts where they talked about their personal favorite albums so we listed them below. There was also a lot of great content that we didn't air that we will release eventually, such as the story behind their song Poser Holocaust (it involves the guy with a Pantera tattoo in the first few lines) and them talking about posers in general. Without further ado, here are some of the albums mentioned in the interview and bragging about their excellent taste:
Sauron's favorite albums:
Hawaii – One Nation Underground (Lore Lord)
Holy Terror – Mind Wars (Cyriis)
Rainbow – Rising (Doomy)
Sauron's top blackened thrash albums:
Aura Noir – Black Thrash Attack (Lore Lord, Doomy)
Cadaver – Necrosis (Cyriis)
Destroyer 666 – Unchain The Wolves (Doomy)
Bathory – Bathory (Doomy)
Random Recommendations by Lore Lord:
Hypnosia – Extreme Hatred
Deathhammer
Phantom Knights
Antichrist – Sinful Birth
That's all for now. Thank you for listening and I'll see you next Thursday.
-Spaceman