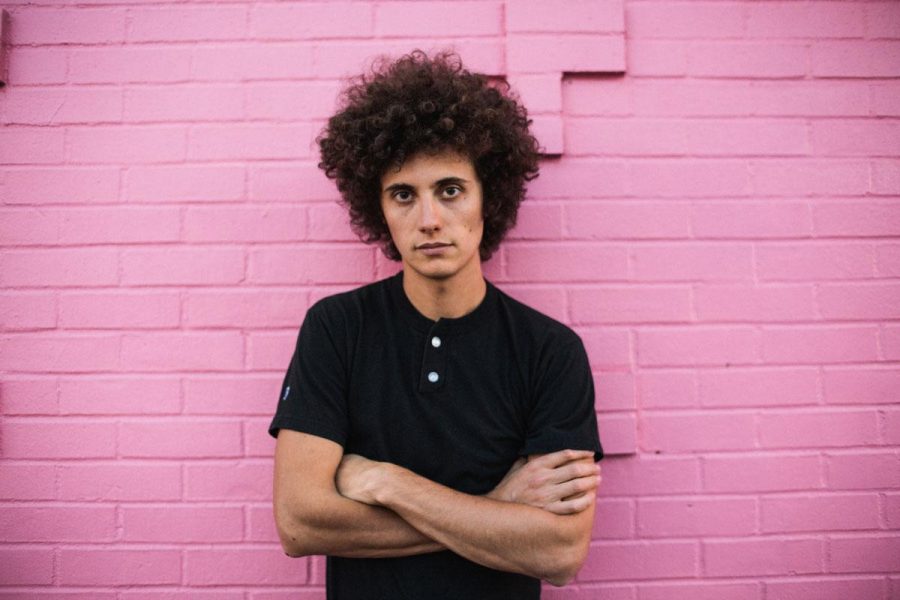 Tonight on The Progressive Torch and Twang…
Ron Gallo will be coming at you at 9 p.m. for Torch Recommends. At 10 p.m., you'll hear new music from Chuck Berry, Seth Avett, Courtney Marie Andrews and more.
You can also follow the show on Twitter for show updates, requests and to see us fawn over pedal steel guitars.
It all starts at 8 p.m., only on The Progressive Torch and Twang!
[su_accordion][su_spoiler title="Click for Playlist" style="simple"]
"If I Wanted Someone" – Dawes
"Riot In The Streets" – Pokey LaFarge
"Destroyer" – Dead Man Winter
"Take It" – Wild Child
"Hard Life" – Aaron Lee Tasjan
"Antiseptic Greeting" – Samantha Crain
"Hurt So Good" – Mipso
"Let Me Get By [Live]" – Tedeschi Trucks Band
"Victims Of Life" – Avett Brothers
"Lay My Lily Down" – Bob Weir
"Ain't No Little Girl" – Kasey Chambers
"Kalamazoo" – The Show Ponies
"This Ol' Building" – Infamous Stringdusters
Torch Recommends: Ron Gallo
"Young Lady, You're Scaring Me" – Ron Gallo
"Started A War" – Ron Gallo
"Black Market Eyes" – Ron Gallo
"Put The Kids To Bed" – Ron Gallo
"Don't Mind The Lion" – Ron Gallo
"Havana Vieja" – SUSTO
"Newton's Cradle" – Sean Rowe
"Lay You Down" – Nikki Lane
"The Navigator" – Hurray for the Riff Raff
"If I Ever Was A Child" – Wilco
"Shakedown" – Valerie June
"1922" – Phil Cook
"Unraveling" – Sallie Ford
"Dusty Lungs" – Sera Cahoone
New Music
"Disappointing You" – Timothy Seth Avett as Darling
"I Wish I Knew How It Would Feel To Be Free" – Courtney Marie Andrews & Bonnie "Prince" Billy
"If They Ever Let Me Out" – David Olney
"Big Boys" – Chuck Berry
"Dead Ringer" – The Whiskey Gentry
"High Flying Bird" – Tim O'Brien
"Where The River Meets The Road" – Tim O'Brien
"About To Find Out" – Margo Price
"Good With God" – Old 97's featuring Brandi Carlile
"I'm Coming Home" – Lee Fields & The Expressions
"Keys To The Kingdom" – Band of Heathens
"River In The Rain" – Alison Krauss
"The Soul Of A Man" – Tom Waits
"Proclamation Bones" – Tift Merritt
"Better Get It Right The First Time" – Rhiannon Giddens
"Mojave" – Marty Stuart & His Fabulous Superlatives
"American Dream" – Jamestown Revival
"Easy As It Seems" – Mavericks
"Two Steps" – Tanika Charles
"Midnight" – Son Volt
"Let Me Roll It" – Lake Street Dive
"Can't Lie Down [Live]" – Tony Furtado
"Crow Jane" – Samantha Fish
"Don't Give Up" – Southern Avenue
"Open Up Your Heart" – Chuck Prophet
"It Ain't Over Yet" – Rodney Crowell featuring Roseanne Cash & John Paul White
"700,000 Rednecks" – Nikki Lane
"Middle Of Nowhere" – Delbert McClinton & Self-Made Men
"Life To Save" – Hurray for the Riff Raff
"Jah Werx" –  SUSTO
[/su_spoiler][/su_accordion]