Asian Music Monday | Autumn Special
Hang on for a minute...we're trying to find some more stories you might like.
Tonight on Asian Music Monday, Lulu and Jess welcome AUTUMN to East Lansing. You can FALL in love with all your favorite Asian music from 8 p.m. – 10 p.m. on Monday.
You'll hear music that reminds you of the beautiful autumn leaves and the gates of winter. You won't want to miss this week of Asian Music Monday on Impact.
[su_spoiler title="Click for 8PM-9PM Playlist" style="simple"]
Christine Fan / 范玮琪 – "Summer and Fall / 一个像夏天一个像秋天" (Taiwan, 2006)
Super Junior M – "The Words from The Wind / 西风的话" (Korea, 2011)
Yisa Yu / 郁可唯 – "Time Boils The Rain / 时间煮雨" (China, 2013)
Begin – "三线の花 / Sanjin Flower" (Japan, 2006)
David Tao / 陶喆 – "Lonely Season / 寂寞的季节" (Taiwan, 2003)
JYJ – "Fallen Leaves / 낙엽" (Korea, 2011)
Allen Su / 苏醒 – "Autumn / 秋天" (China, 2007)
Super Junior KRY – "Hanamizuki / ハナミズキ" (Korea, 2013)
Kyuhyun / 규현 – "Late Fall / 늦가을" (Korea, 2011)
Allen Su / 苏醒 – "Autumn / 秋天" (China, 2007)
Super Junior KRY – "Hanamizuki / ハナミズキ" (Korea, 2013)
Kyuhyun / 규현 – "Late Fall / 늦가을" (Korea, 2011)
Sha Baoliang / 沙宝亮 – Autumn / 秋意浓 (China, 2013)
Jay Chou /周杰伦 – "Maple Leaf /枫" (Taiwan, 2005)
Eason Chan / 陈奕迅- "Magnificent Sunset / 夕阳无限好" (Hong Kong, 2005)
[/su_spoiler]
[su_spoiler title="9PM-10PM Playlist" style="simple"]
Cho PD – "Autumn Breeze" (Korea 2004)
올티 / Olltii ft. Crucial star – "Fallin' (Korea 2015)
Hilcrhyme – "春夏秋冬 / Spring, Summer, Autumn, Winter" (Japan 2009)
Achtung / 악퉁 – "Autumn Leaves" (Korea 2013)
Ares – "영웅 / Hero" (Korea 2015)
MergingMoon – "Crimson Persimmon" (Japan 2013)
°C-ute – "Bye Bye Bye!" (Japan 2009)
James Reid and Nadine Lustre – "Bahala Na / Come What May" (Philippines 2014)
Jelly Christmas – "Christmas Time" (Korea 2010)
[/su_spoiler]
New Asian Music (NAM)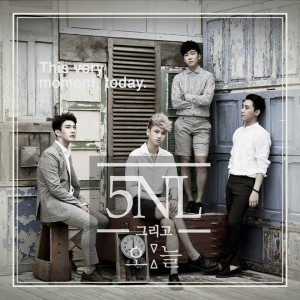 Featured Artist: 오늘 (5NL) / English: Today
Members: 김동균 (Kim Dong Gyun,한켠 (Han Kyun),주련 (Ju Ryun),성철(Sung Chul)
Album: 5NL, 그리고 오늘 / English: And Then Today
Tracks:
5NL – "오늘이야 / Today" (Korea 2015)
5NL – "일초였던 순간 / One Second was the Moment" (Korea 2015)
5NL – "Shining" (Korea 2015)
5NL – "그 자리에 멈춰있어 / I stopped on the Spot" (Korea 2015)