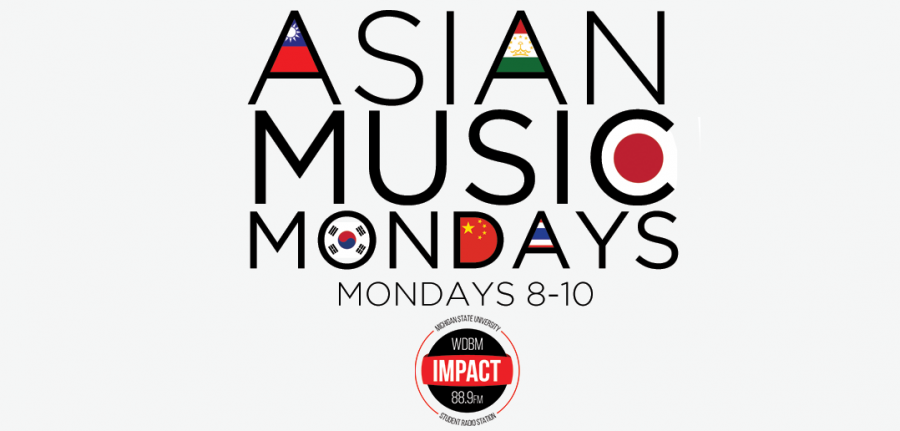 This week on Asian Music Monday, your host Lu and Jess bring you a special Welcome Back Spartans playlist!
You'll hear this past summer's hits as well as some throwbacks from last semester's playlists.
You won't want to miss songs from Girls Generation, Magic Power, Silent Siren and more on Asian Music Monday from 8 p.m. – 10 p.m.
NPR Podcast: How Asian-Americans Found A Home In The World Of K-Pop by Elise Hu (April 14 2015)
[su_accordion][su_spoiler title="Click for Playlist" style="simple"]
SHINee / 샤이니 – "Married To The Music" (Korea, 2015)
Girls Generation – "Lion Heart" (Korea, 2015)
GOT7 – ""딱 좋아( / Just right" (Korea, 2015)
BIGBANG – "우리 사랑하지 말아요 LET'S NOT FALL IN LOVE" (Korea, 2015)
AAA – "LOVER" (Japan, 2015)
Silent Siren – "八月の夜 / August Night" (Japan, 2015)
flumpool – "夏mよ止めないで〜 / You're Romantic〜" (Japan, 2015)
AVEC AVEC – Marmalade Boogie (Japan)
alan – "The Hymn for Tomorrow~Orchestral Ver.~  / 明日への讃歌~オーケストラ版~" (Japan, 2014)
Toe – Tremolo Delay (Japan)
Super Junior-K.R.Y – "JOIN HANDS" (Japan, 2015)
G.E.M – 泡沫 / Bubble" (China, 2012)
Magic Power – "I still love you" (Taiwan, 2014)
ONE OK ROCK – "The Beginning" (Japan)
Evol – "We are a bit different" (Korea)
Darren Espanto – "Stuck" (Philippines, 2015)
Sarah Geronimo and Piolo Pascual – "How do you love / Panno Ba ang Magmahal" (Philippines 2015)
People In The Box – Nimrod (Japan)
James Reid and Nadine Lustre – "Bahala Na / Come What May" (Philippines 2014)
Monkey Majik – "Sunshine"
Peppertones – "Knock" (Korea 2009)
Orange Criminal – "Dilema" (Indonesia 2011)
2PM – "Our House" (Korea 2015)
SHANK – Hope (Japan)
[/su_spoiler][/su_accordion]