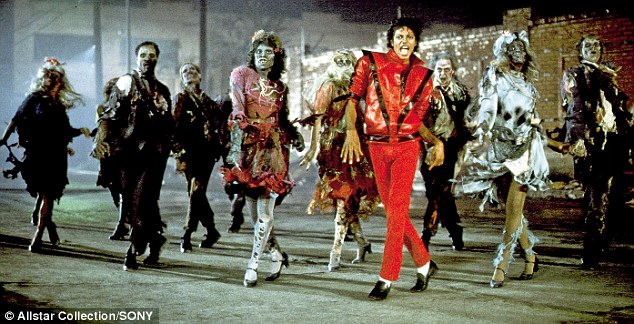 © Allstar Collection/SONY
HAPPY HALLOWEEN!!!!  Flashback helped you celebrate this holiday in style by playing two full hours of spooky oldies.
Hell's Bells – AC/DCSomebody's Watching Me – RockwellBlack Magic Woman – SantanaDracula's Wedding – OutkastLittle Devil – Neil SedakaVoodoo Woman – Koko TaylorSuperstition – Stevie WonderEvil Woman – Electric Light OrchestraVoodoo Child – Jimi HendrixWerewolves of London – Warren ZevonI'm Your Boogie Man – KC & The Sunshine BandLive and Let Die – WingsAm I Evil? – MetallicaI Put A Spell On You – Nina SimoneDark Lady – CherMonster Mash – Bobby "Boris" PickettDevil In Disguise – Elvis PresleyWitch Doctor – David SevilleI Am The Warlock – ProbotWho Can It Be Now? – Men At WorkPsycho Killer – Talking HeadsThis Is Halloween – Danny ElfmanHedwig's Theme from Harry PotterRadioactive – Gene SimmonsDon't Stand So Close To Me – The PoliceDead Souls – Nine Inch NailsBloodletting (The Vampire Song) – Concrete BlondeSuperfreak – Rick JamesThriller – Michael JacksonGhostbusters – Ray Parker, Jr.