Top 10 Songs of the Spartan Takeover of Los Angeles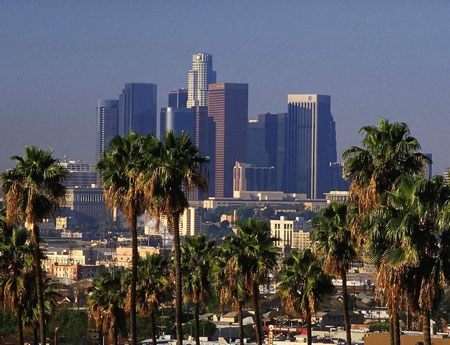 Close to 300,000 Spartans invaded the City of Angels last weekend to witness the Spartan victory at the 100th Rose Bowl. While we weren't listening to the Drive soundtrack while speeding down Ventura, these songs were played most frequently throughout the week by local stations like the world-famous KROQ. If you weren't there to experience the Spartan Green that flooded the streets of Southern California, this is a little taste of the good vibrations that the west coast gave off.
10 The Wire by Haim

9 Out of My League by Fitz and the Tantrums
6 Unbelievers by Vampire Weekend
5 Radioactive by Imagine Dragons
3 Do I Wanna Know? by Arctic Monkeys
2 Come A Little Closer by Cage the Elephant
1 Sweater Weather by The Neighbourhood
Hey Spartans that braved the polar vortex upon their return to East Lansing from LA: are we missing any songs? Share your input in a comment below!