Spartans roughed up early, fall to Oakland 10-5
EAST LANSING, Mich— After dropping two out of the three games against Ohio State over the weekend, Michigan State failed to get back on track, falling to the Oakland Golden Grizzlies 10-5 in non-conference action on Tuesday afternoon.
With the loss, the Spartans dropped to 20-16 on the season. It was also MSU's third defeat in its last four games at home.
The Golden Grizzlies were led by senior third baseman Madison Jones and junior left fielder Lauren Griffith. The duo went a combined 7-for-8 in the game, with six RBI's. Starting pitcher Mia Konyvka lasted five innings and gave up five earned runs, but would pick up the win thanks to her offense.
MSU once again got contributions from junior first baseman Camryn Wincher, who went 2-for-3 with two runs scored, and sophomore third baseman Alexis Barroso. She went 3-for-4 with an RBI. With today's performance, Wincher and Barroso are both batting .360 or higher on the season and both have an on-base percentage north of 40%.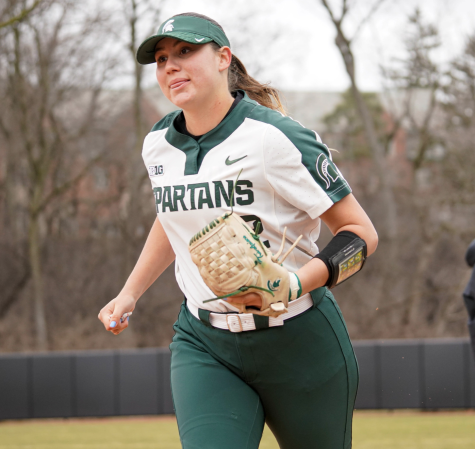 Despite her three-hit performance, Barroso did have a rough day in the field, being charged with two errors.
Sophomore second baseman Zaquai Dumas also had a good day at the plate, hitting a 2-run home run in the second inning to score freshman Kayleigh Roper. It was her team-leading fifth homer of the season. As a team, the Spartans mustered eight hits and grinded out four walks.
In the third inning, the door was blown open by the Golden Grizzlies as six runs would come into score, including a three-run home run from redshirt senior third baseman Madison Jones. MSU coach Jacquie Joseph would be forced to take out starting pitcher Sarah Ladd to put in Faith Guidry in relief.
She would struggle in relief, only retiring two batters while giving up five earned runs. Ladd, meanwhile, was charged with three earned runs in 4 ⅓ innings of work to go along with six strikeouts.
"Their best players won the game for them, and when your best players show up, you got a good chance at winning," coach Jacquie Joseph said of Oakland's offensive performance.
As a result of the six-run inning, Oakland held an 8-2 lead after the top of the third.
The Spartans would cut into Oakland's lead in the bottom half of the third after Barroso hit a single to score senior Courtney Callahan, who herself led off the inning with a walk. A sacrifice fly by Roper would push the deficit to 8-4, but two more Golden Grizzly runs in the fifth and seventh innings proved to be too much for MSU to overcome.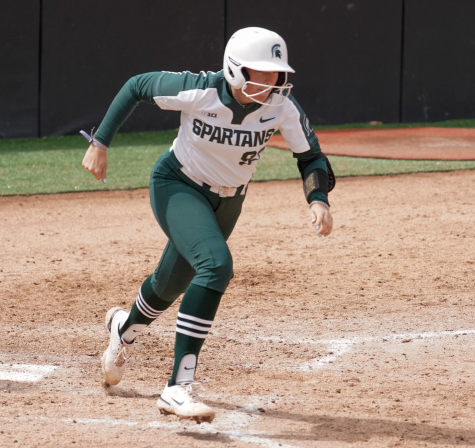 "I'm taking nothing away from today's game, other than bad coaching, and that I didn't get them ready," Joseph said. "When you disrespect the game, you're going to be in trouble. Hopefully, we learned that lesson."
In total, the Spartan pitching staff issued 14 hits.
The Spartans will try to turn the page as they travel to Ann Arbor on Wednesday for an in-state rivalry matchup against No. 22-ranked Michigan at 6 p.m. The game is set to be televised on the Big Ten Network, MSU has not beaten Michigan since the first round of the Big Ten quarterfinals on May 11, 2018.