Spartans win fifth in a row, rout Central Michigan 8-0 in six innings
EAST LANSING, Mich— On Tuesday afternoon, Michigan State was able to take care of business against Central Michigan, winning 8-0 in six innings. With the win, the Spartans improved to 16-10 on the season and improved their winning streak to five games. It's also the third time in the past four games that the Spartans have mercied an opponent by the sixth inning.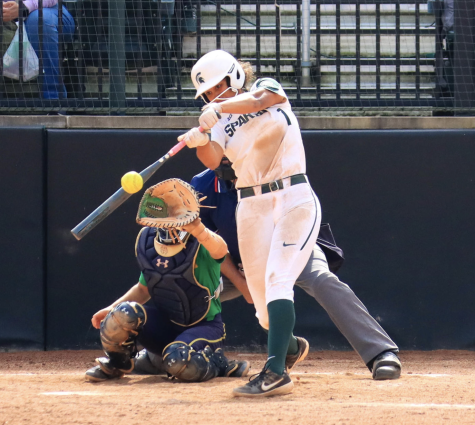 MSU was led by junior first baseman Camryn Wincher; she went 2-for-3 with an RBI. Starting pitcher Ashley Miller pitched five innings of scoreless ball and also notched five strikeouts while only allowing four hits and two walks. For her efforts, she improved to 9-5 on the season and lowered her overall ERA to 0.61 in 91 ⅓ innings pitched.
Tuesday's outing was already Miller's eighth game this season where she didn't give up an earned run, including the perfect game against Akron on Feb. 13.
Junior outfielder Jessica Mabrey went 1-for-2 with an RBI, including a scorching double off the centerfield wall. Designated player Zaquai Dumas also had a solid day, going 1-for-2 with an RBI single in the fifth inning. 
Third baseman Alexis Barroso chipped in with two hits, a walk and an RBI coming off a sacrifice fly.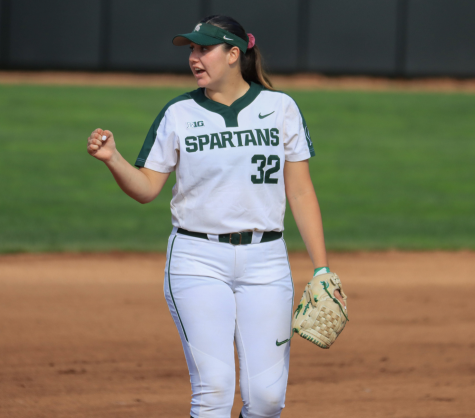 The game was called due to the mercy rule in the bottom of the sixth with a sacrifice fly from fifth-year senior Caitie Ladd that scored Wincher. All in all, the Spartans notched nine hits and eked out six walks. 
In the top of the first, Miller was stuck in a jam with two runners on and nobody out, but she was able to escape with no runs allowed thanks to two groundouts and a strikeout to end the inning. 
"She wasn't at her best today, but I told her how impressed I was and how she battled through it," coach Jacquie Joseph said. "You're not always at your very best, but you can still win and be successful, and I thought she did a great job of doing that today."
MSU was able to pull away in the fifth inning, adding four runs, and scoring two off of wild pitches by Central Michigan pitcher Kaitlyn Bean. Bean had a forgettable outing, giving up six earned runs in 4 ⅓ innings. She struggled with control, allowing six walks on 102 overall pitches thrown.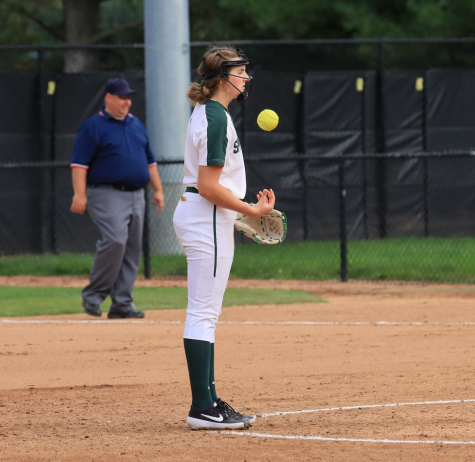 "I think I need to work on getting ahead in the counts to batters, getting first-pitch strikes, and working on getting the lead out, as well as eliminating the walks," Miller said. "Northwestern is a very good squad so eliminating those free passes is important for us." 
The Spartans improved to 16-10 on the year and will look to build on the resounding win as they will travel to Evanston on Friday for a three-game set to take on No. 8 Northwestern. The Wildcats sit at 19-4 and are coming off of wins against Ball State and Stanford. As a team, the Spartans are only 3-7 in true road games this season and haven't beaten Northwestern since May 12, 2018, losing five in a row since then.
MSU will be back home on March 29 for a double header against Detroit Mercy before squaring off against Toledo on March 30.