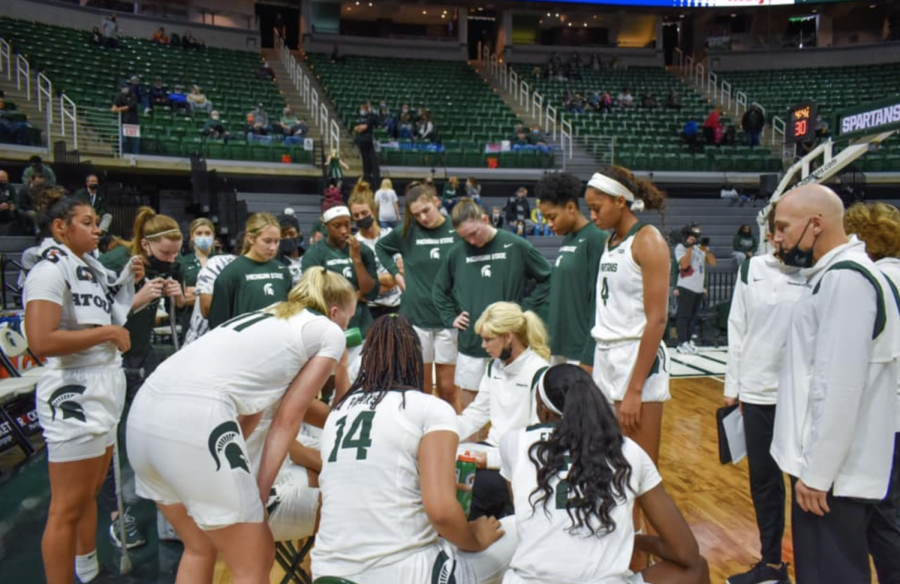 EAST LANSING — After a season-opening 93-31 win over the Morehead State Eagles on Tuesday night, Michigan State women's basketball coach Suzy Merchant went right back to work on the future of the Spartans' program, with two players officially signing their national letters of intent.
Merchant announced the signings of Theryn Hallock and Abbey Kimball, both natives of Grand Rapids, Michigan, on Wednesday.
Hallock is a 5-foot-11 guard who averaged 23.5 points, 7.3 rebounds, 4.2 assists and an incredible 6.6 steals per game in her junior season at Forest Hills Central High School last year. She is a member of the 1,000-point club in Michigan, a feat she reached last season as well on her way to her third-straight all-conference season while also receiving first-team all-state honors for the first time. Hallock is also on the 2022 Michigan Miss Basketball watch list.
Merchant spoke highly of Hallock's energy and versatility that she will bring to the Spartans on the floor.
"Theryn brings toughness, energy and grit to the basketball court," Merchant said. "Her ability to affect the game on both ends of the floor, as well as play multiple positions for us will make an immediate impact on our program."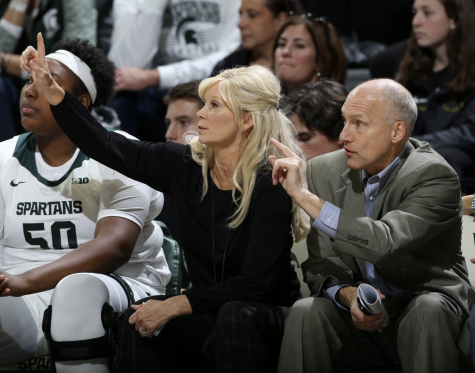 Merchant added that Hallock comes from a long line of Spartans, with her father and brothers both playing football at Michigan State and her mother attending the university as well.
Kimball, a 5-foot-10 guard, is ranked No. 80 and No. 18 at her position nationally. During her junior campaign at West Catholic High School, Kimball averaged 22 points, six rebounds, three assists and five steals a game while being voted onto the Michigan Associated Press All-State first team and the Grand Rapids Dream Team first team. 
She is a three-time first-team all-conference athlete and also a member of the 1,000-point club in Michigan.
Merchant says that the Spartans' program has had their eyes on Kimball for a while.
"Abbey is someone we have watched play since middle school," Merchant said. "Abbey has a high IQ for the game, which translates to both sides of the ball and will make an impact for us early in her career."
Hallock and Kimball will hope to make their first appearances in the Green and White next year at the start of the 2022-23 season.