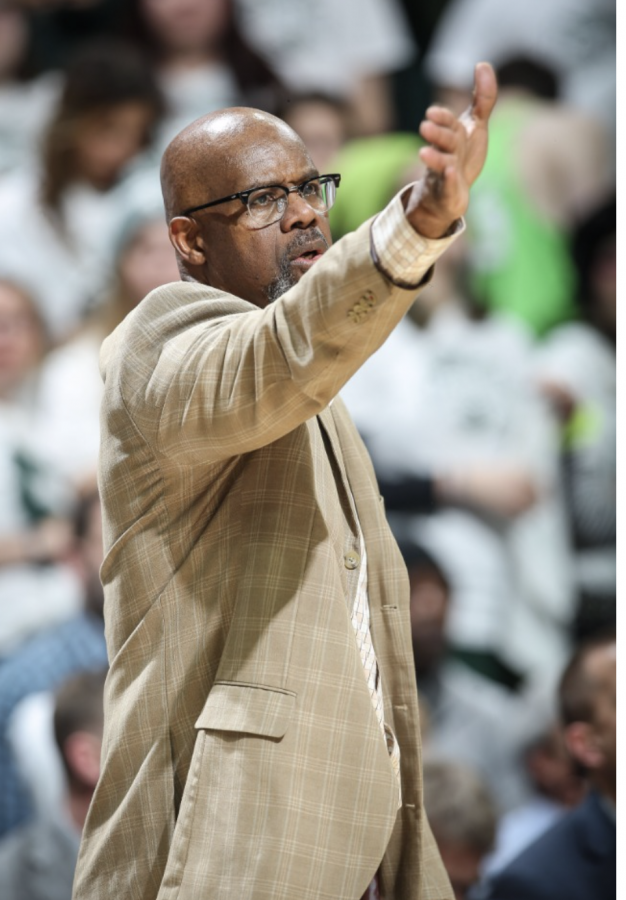 EAST LANSING — Michigan State head coach Tom Izzo announced on Wednesday that assistant coach Mike Garland will transition off the bench and into an advisory role with the team, continuing the offseason shakeup of the Spartans staff.
Mark Montgomery, who spent the last 10 seasons as the head coach at Northern Illinois, will move from recruiting coordinator to assistant coach, replacing Garland. Montgomery was hired as recruiting coordinator in June.
Garland has been at Michigan State for 22 seasons overall, serving as an assistant coach from 1996-03 and then returning in 2007 after a four-year stint as the head coach at Cleveland State.
"Mike Garland, who has been with me forever, will remain with me, but his title will be changed a little bit to special assistant to me," Izzo said. "Mike and I have been together since my first night on Northern Michigan's campus, all but a four-year stint when he was at Cleveland State. Mike has been my guy."
Garland's new role will allow him to spend more time with his son, who had heart surgery during last season.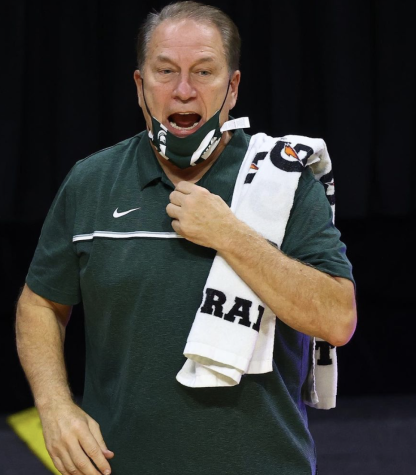 Izzo said Garland's new role as special assistant to the head coach will involve watching film, working with individual players and connecting with former Spartans who have moved on to the NBA.
"I feel that I have to do a better job with the players I've got, and the players I've had, so we're going to use Mike in a lot of different areas," Izzo said. "One will be the day-to-day work with me in the film room figuring out what we want to do. Two will be the development of our student athletes.
"When I think it's time to go see Miles Bridges if he's struggling, I'm going to be able to fly Mike there. When it's time to deal with some of the guys who aren't playing as well, his responsibility will be to the players."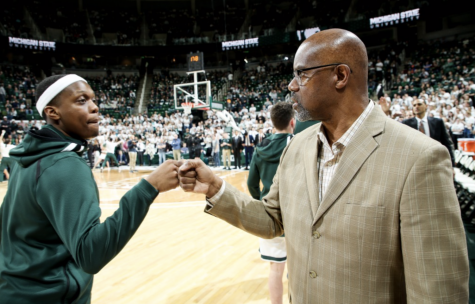 Garland and Izzo were college teammates at Northern Michigan. During their time together in East Lansing, they won 10 Big Ten championships, went to seven final fours and netted a national championship.
"I think it's going to be great for me, our program, our former players, our current players and most of all, when I think back to the number of years Mike and I have been together, when I say special assistant, he's a special guy for me," Izzo said.
Montgomery will join Dwayne Stephens and Doug Wojcik as Michigan State's three full-time assistants. The 51-year-old Montgomery was previously an assistant coach under Izzo from 2001-11.
Wojcik was promoted from recruiting coordinator to assistant coach in June when former assistant coach Dane Fife departed the Spartans to join Indiana as an assistant.
You can follow Luke Sloan on Twitter @LukeSloan_7.