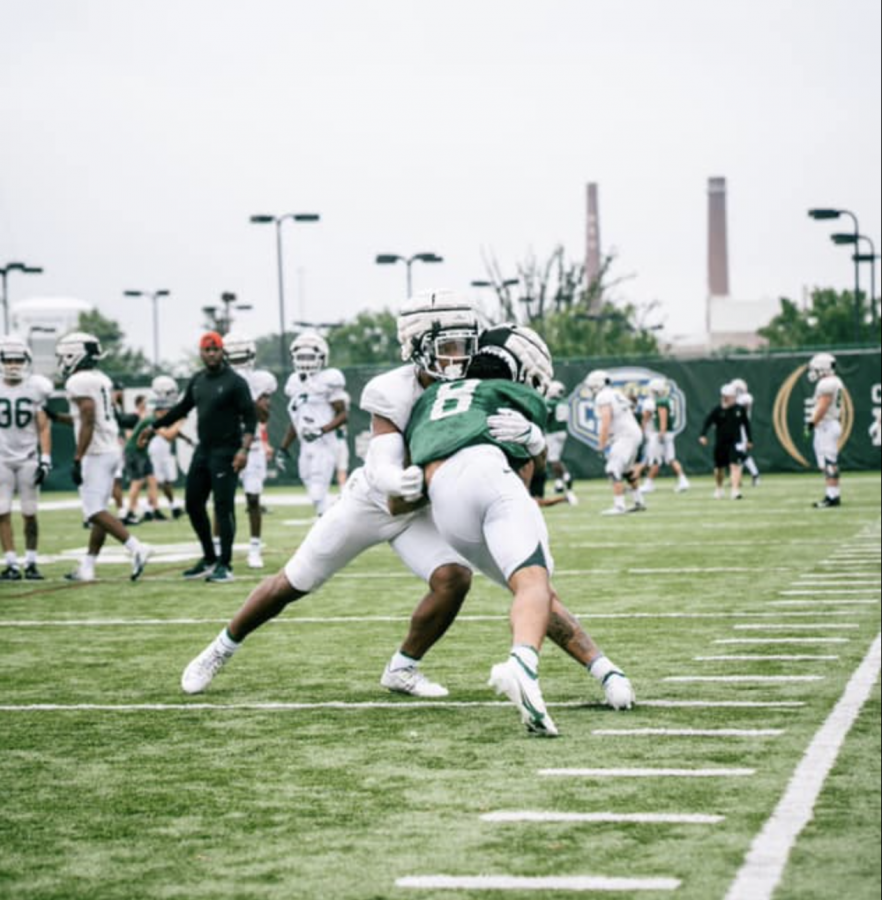 EAST LANSING— This time, it's Michigan State wide receiver Jalen Nailor's turn to be commended by the Big Ten Conference after having an exceptional performance.
Nailor, who went for 221 receiving yards and three touchdowns on five receptions against Rutgers on Oct. 9, was named as the Big Ten Co-Offensive Player of the Week. Ohio State quarterback C.J. Stroud was also named as the Big Ten Co-Offensive Player of the Week after throwing for 406 yards and five touchdowns in the Buckeyes' 66-17 win over Maryland.
The 221 receiving yards and three scores were both career highs for Nailor; his receiving total for Saturday's game is good for the fourth-most receiving yards in any game in MSU history.
All three of Nailor's touchdowns, two 63-yard catches and a 65-yard score, came in the first half of MSU's 31-13 victory over Rutgers. He is the first Big Ten player to accumulate over 220 receiving yards and three touchdowns since Illinois wideout A.J. Jenkins in 2011 against Northwestern.
Overall, the Spartans generated 588 yards of total offense, the fourth time they've reached the 500-yard offensive output mark this season. MSU also won by double-digits for the fifth time in 2021; all three road victories for the Spartans have been by at least 17 points.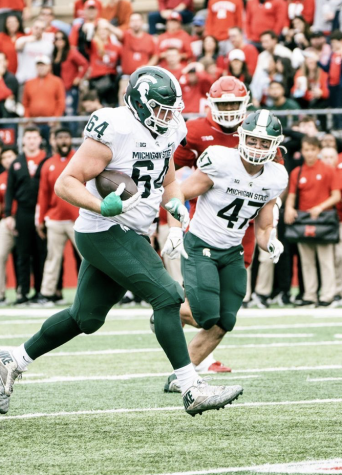 Quarterback Payton Thorne had another strong performance with 339 passing yards and three touchdowns against the Scarlet Knights; on the season, he has thrown for 14 scores and only two interceptions. He has also thrown for at least 250 yards in four games this season (Youngstown State, Miami, Western Kentucky, Rutgers) and 300 yards in each of the past two games.
Running back Kenneth Walker, meanwhile, had another sensational performance on the ground with 233 rushing yards and a 94-yard rushing touchdown. It's the second time Walker has run for at least 233 yards on the season; he currently leads the country with 913 rushing yards and is sporting a 122-yard rushing lead over Syracuse running back Sean Tucker.
Nailor is the fourth Spartan this season to receive a weekly conference honor; Walker and Thorne both received Offensive Player of the Week honors on Sept. 6 and Sept. 20 while wide receiver and punt returner Jayden Reed received Special Teams Player of the Week honors on Sept. 27.