'When she goes, we go': Merchant sets high expectations for Clouden, Spartans
INDIANAPOLIS — Michigan State head coach Suzy Merchant didn't shy away on Friday morning when discussing the importance of senior point guard Nia Clouden's role on the 2021-22 Spartans.
"I got to look to Nia Clouden," Merchant said. "At the end of the day, leaders matter and experience matters. She's 19 (points) a game, First-Team All-Conference player. When she goes, we go."
Speaking at Big Ten media days at Gainbridge Fieldhouse, the first name that Merchant brought up in her opening statement at the podium was Clouden, who averaged 18.7 points per game last season and is poised to lead a Michigan State team with heightened expectations entering the new season.
"Every coach is undefeated, so everybody is excited about their team right now," Merchant said. "But we were an NCAA tournament team last year. We have 84% of our scoring back. A First-Team dynamic guard in Nia Clouden, almost 19 points a game for us last year. She is really fun to watch."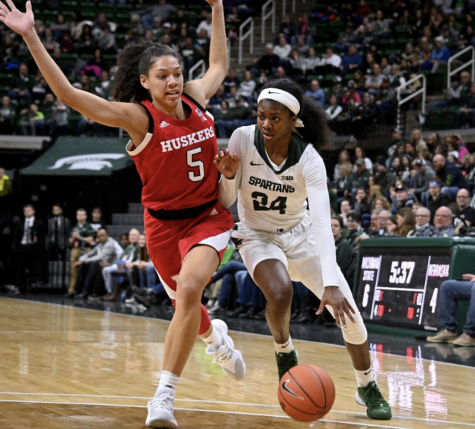 Clouden was the fifth-leading scorer in the Big Ten last season. She also became the 29th member of the 1,000-point club at Michigan State, joining other prolific guards such as Tori Jankoska, Kristin Haynie and Taryn McCutcheon.
"I do think dynamic guard play at Michigan State, it takes you to another level when they can create," Merchant said. "For us, when we go out and recruit, we have the opportunity to share with them that these are the kids that have gone to the league, won at high levels not only here but certainly in the WNBA."
In each of her first three seasons, Clouden has averaged at least 12 points and 29 minutes per game. The Owings Mills, Maryland native will be one of five seniors on this season's team and is in contention to be a captain, Merchant said.
"I definitely believe Nia Clouden will be one of those captains for us," Merchant said. "What we're going to do beyond that, that's not something we've really put a stamp on yet."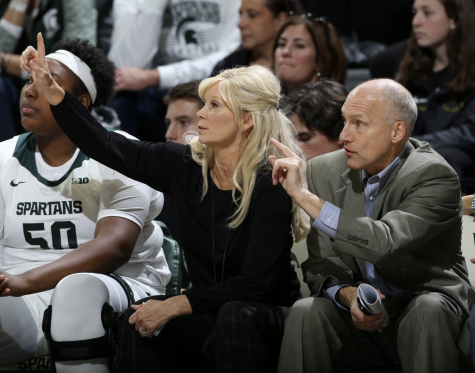 Clouden will be leading a Michigan State squad that finished 15-9 in the regular season last year. The Spartans made it to the semifinals of the Big Ten tournament, falling to Iowa 87-72. Clouden averaged 24 points per game in the tournament, landing a spot on the Big Ten All-Tournament team.
In the NCAA tournament, Michigan State earned a No. 10 seed, but fell in the first round to seven-seed Iowa State 79-75.
The Spartans return the top seven players in their rotation from last season, bringing along increased expectations after making the NCAA Tournament last season for the 10th time in Merchant's Michigan State tenure.
"I think we're further ahead right now after eight days of practice than we've been at any time really, especially on the offensive side of the ball," Merchant said.
You can follow Luke Sloan on Twitter @LukeSloan_7.