PREVIEW: Spartans set to face Rutgers in final road series of the season
The final road trip for the Michigan State Spartans (15-23) will take place this weekend when it visits the Rutgers Scarlet Knights (18-20) for a three-game series. The Spartans have found a groove as of late, winning three of their past four games, while the Scarlet Knights have hit a road bump, dropping seven of their previous eight ball games.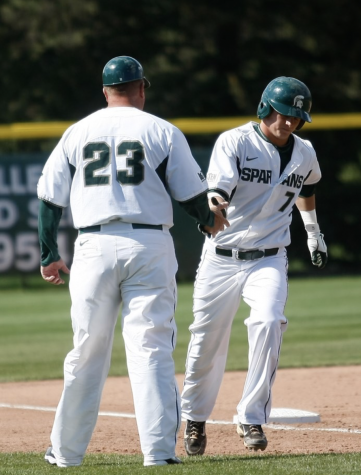 Due to the cancellation of games last season, the last time these two teams played each other was in 2019 when Rutgers swept Michigan State in a three-game weekend series in Piscataway. 
Despite having the most innings pitched in the Big Ten conference, the Rutgers' pitching staff has only allowed 129 walks on the season, which is the second least in the conference. They also have a top-four earned run average this season at 4.49. 
Third baseman and redshirt sophomore Chris Brito has undoubtedly been Rutgers' leading run producer, with 38 runs batted in paired with 28 runs scored. Brito currently rides a six-game hitting streak while hitting .458 in that span.
Left-hander Ben Wereski leads the Scarlet Knights with five wins on the mound, which includes three starts of at least seven innings pitched while giving up zero runs. 
To close the door for Rutgers has been somewhat of a committee effort, as the Scarlet Knights have six players that have recorded at least one save this season. Nate McLain has the most saves recorded with three. 
Michigan State will likely rely on its weekend starters again, led by redshirt junior Mason Erla, who leads the Spartans with 67 2/3 innings pitched and is second on the team with a 3.59 earned run average.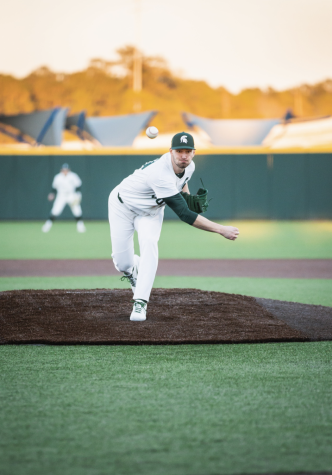 As for the rest of the staff, their focus will be on bridging the gap between pitchers, as they have seen success when relying on the depth of their bullpen. In the Spartans' last series, senior right-handed pitcher Sam Benschoter recorded a save in the Saturday game and turned around to start the next game on Sunday. 
Offensively, Michigan State relies heavily on manufacturing runs, currently sitting at the bottom of the conference with 12 home runs on the season. Seniors Joe Stewart and Bailey Peterson lead the team with three each, however, Peterson has not played in a game since May 2.
Senior Bryce Kelley has helped with manufacturing runs, leading the team with 11 stolen bases while also holding the record for career stolen bases at Michigan State, which he set earlier this year. 
Sophomore Zaid Walker continues to remain a reliable hitter at the top of the lineup, significantly leading the team in runs batted in with 24 and total bases with 53. 
Junior catcher and team captain Adam Proctor has only played in 19 games this season, but found a groove and has hit two home runs in his last two games, both against Ohio State. 
The penultimate series begins with first pitch on Friday at 2 p.m., followed by a 1 p.m. start time on Saturday and the series finale at noon on Sunday. Afterwards, the Michigan State Spartans will return home for one last series against the Iowa Hawkeyes (22-16).