La Dispute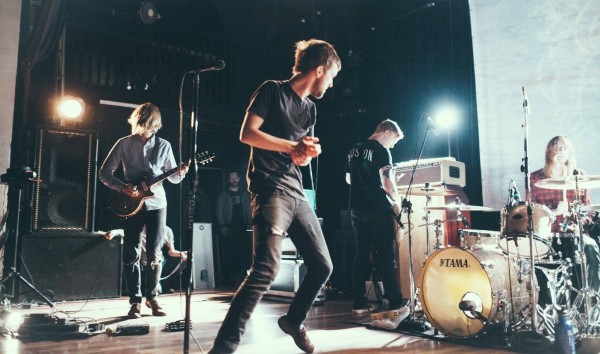 Photo by Kurt Cuffy
Legendary Grand Rapids post-hardcore band, La Dispute, is headlining 2017's Bled Fest Lineup, and it's safe to say we are a little bit excited. This band is pure energy and youth incarnate, with lead vocalist Jordan Dreyer's strained screams overpowering the encompassing atmosphere of every guitar and drum hit. Playing their 2011 album, Wildlife, in full, there is no reason not to catch this set. Surrounded by one of the most passionate fanbases in music, there is no doubt that La Dispute will put on a terrific show in their home county. Catch the band play on Stage A at 9pm.
Diet Cig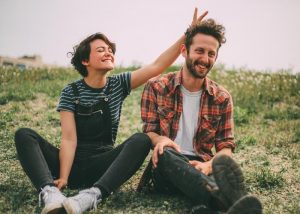 As for bands on the come-up rather than the victory lap, Diet Cig is definitely one of the best bands to make it on the Bled Fest lineup. A punk two-piece with a knack for catchy hooks, detailed lyrics, and fast guitars, their set is sure to be a hectic and bouncy half-hour. As far as emo/punk bands go, Diet Cig tends to run a little more optimistic sonically, so this would be a good set to catch if you're feeling a little run-down or dreary. They'll be hitting Stage B at 5:40pm, so check it out!
Ratboys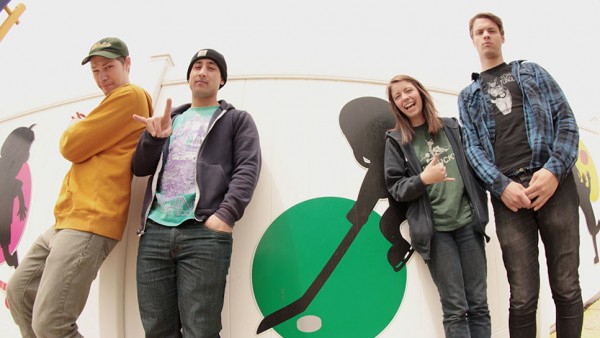 Another female-fronted band like Diet Cig, Ratboys hail from Chicago and have a unique emo-folk style that complements lead singer Julia Steiner's high and airy vocals perfectly. It's worth noting that their style translates well to the festival environment; their sounds will be sure to lure more than a couple festival goers in and have them bouncing along with the easy rhythms and melodies. They take on Stage B at 1:15pm.
James Gardin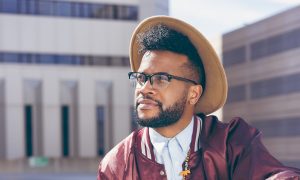 Okay, we get it. You're tired of emo/punk/hardcore/whatever. It's been a long day. If this is the case, you definitely want to hit James Gardin's set. A hip-hop act from our home town of Lansing, Gardin blends new era production with a versatile vocal skill set to make smooth tracks about truth, unity, pride, and optimism. Bled Fest might be a more well-rounded festival than you once thought, bringing local rappers together with some of the biggest emo acts to ever play. Rap is the new punk, after all. Catch James Gardin on Stage C at 3:20.
Nnamdi Ogbonnaya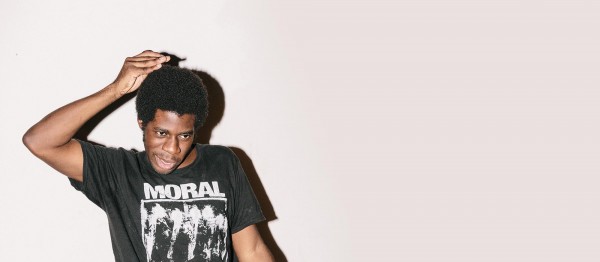 Photo by Ryan Lowry
Perhaps the biggest hip-hop name at Bled Fest this year, Nnamdi Ogbonnaya is a genre-bending, experimental mind from Chicago, Illinois. Some tracks travel into the realm of r&b, free jazz, and just complete mayhem. Ogbonnaya brings something to the rap world that it desperately needs-, more weirdos and innovators. His voice can reach low frequencies or sit in a lackadaisical room- volume lecture, but the instrumentals are always bordering on chaos, as though they are inches from unraveling and exposing the world to his insane mind and ideas. This juxtaposition makes for an awesome live set, one that definitely cannot be missed. Nnamdi gets on Stage C at 6pm.
Jahshua Smith and the Race Card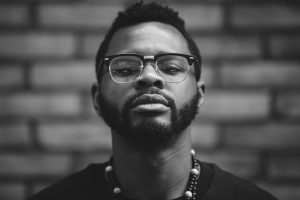 Another local area hip-hop artist from Lansing, Jahshua Smith is a sweetheart with passion and grit. Backed by a full-live band, he brings the music to life in powerful, jazzy renditions of his hardest hitting tracks. No stranger to getting the crowd involved, Smith's set will bring the energy and loudness, so all you have to do is bring yourself. Undeniably cool songs will have your head bobbing and toe-tapping as Smith throws down bars in furious fashion. Maybe if we are lucky, Smith and Gardin will get together and play their collab track, "Black Excellence." See Jahshua Smith and the Race Card on Stage C at 1:40pm.
Mover Shaker

Last but certainly not least on our Bled Fest must-sees, Mover Shaker is a young band that embodies the unity that comes with a Midwest house show, and the professional sound few special bands can fill a room with. Not lacking in heart, Mover Shaker is part of a tight knit emo/post-punk community that is fully determined with the success of the entire movement rather than just a band or two. Bands like Dogleg, Swordfish and Backpacks are very commonly mentioned alongside each other, and Mover Shaker sits right with those as some of the most genuine emo music coming from Michigan in recent years. If you want some real home-cooked, "just like mom used to make" emo music, catch Mover Shaker on Stage A at 12:50pm.
Listen to some of our favorite songs from these and other Bled Fest acts below.
Save
Save
Save
Save
Save