We're excited to have such an outstanding staff for 2022-2023.
Read on to see who does what at Impact 89FM!
Station Management & Operations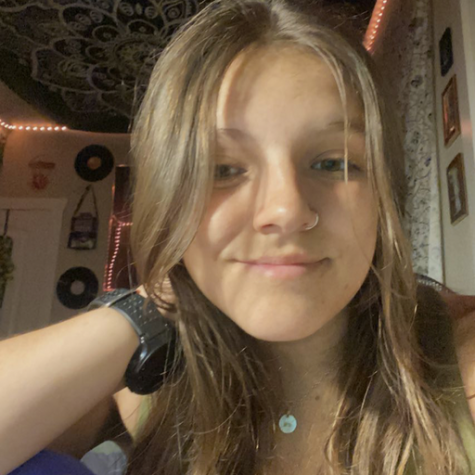 Delaney Rogers (she/her/hers) | Station Manager | [email protected]
Journalism
Delaney Rogers is a junior at Michigan State studying Journalism, with a concentration in broadcasting. She is also minoring in sociology and documentary production. Delaney has been working for Impact 89FM since early 2021 – prior to her position now as Station Manager, she was News Director. In her free time, she likes to go to concerts or be outdoors; Delaney has been to 45 concerts as of September of 2022.
"Ease up, kid, don't you worry, you'll be fine simple worries have got you, it's alright" – Hippo Campus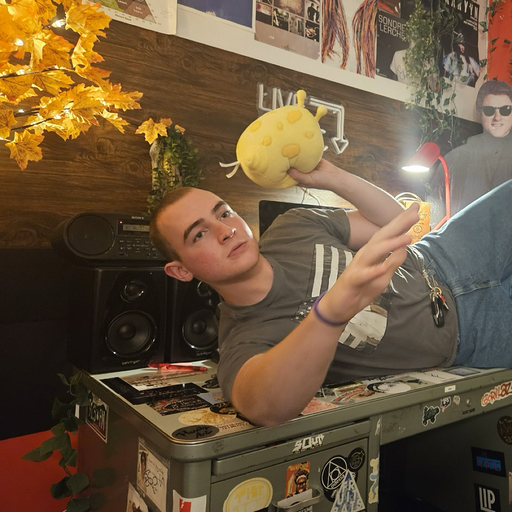 Sam Kurtzman | Operations Manager | [email protected]
Information Science
Sam Kurtzman is a junior at Michigan State University studying Information Science. He is the Operations Manager for the Impact and has been involved since Fall of 2021. When he isn't crunching expense reports or playing with power tools you will probably find him listening to Isaiah Rashad or perfecting his Paulie Gualtieri impression. 
"We'll let you guys prophesy, We gon' see the future first" – Frank Ocean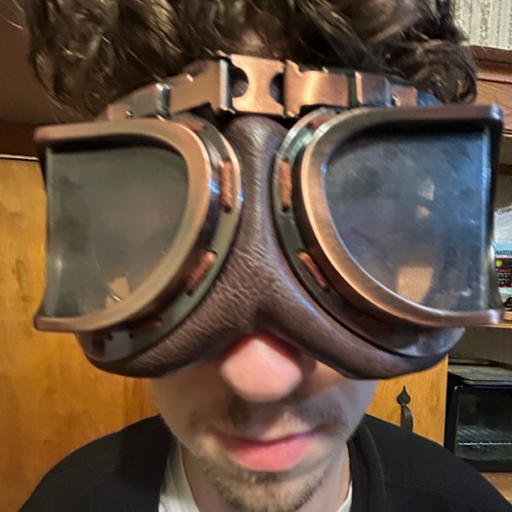 Jake Rhodes (he/him) | Office Assistant 
Computer Science
Jake Rhodes (often referred to as Boppy) is a junior at Michigan State University studying Computer Science. He joined in the Fall of 2021 as an Audio Volunteer and is now serving as the Office Assistant for the Impact. In his free time he's often outdoors or playing with his cat, Remy. Some of his favorite artists are flipturn, Rainbow Kitten Surprise, Subtle Orange, and Noah Kahan.
"You got miles to go. Take it in, don't take it slow for nothing" – Flipturn
Rachel Fulton (She/her/hers) | Podcast Director, News Producer
Broadcast Journalism
Rachel is a junior at MSU studying Journalism with a focus in Broadcasting. She found her love for radio in high school, where she was the News Director and a DJ for 89.5 WAHS Avondale Community Radio. She has been with the Impact since her Freshman year where she has continued as the News Producer for The State podcast and now our Podcast Director. Her love for radio turned into love for Podcasting as outside of the Impact she is the Podcast Editor for Lauren LoGrasso's award-winning podcast "Unleash Your Inner Creative." On her free time, Rachel loves to workout, swim, and cheer on her boyfriend Zack who coaches for MSU Football.
"Let me fade into flashing lights"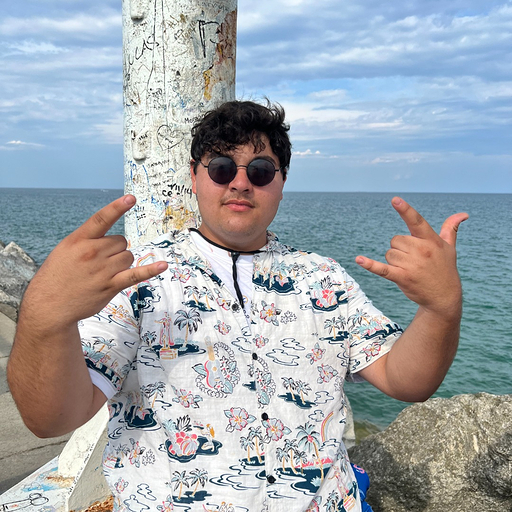 Adam Steinhauer (he/him) | Traffic Director
Food Science, Beverage Science and Technology Minor
Adam is 4th year student at MSU studying Food Science and Beverage Science and Technology. He currently works as the Traffic Director at the station, and previously served as a Media Librarian. He joined Impact as volunteer in the fall of 2021. His hobbies include listening to an album every day, driving aimlessly, and watching lots of sports, tv shows, and movies. Some of his favorite artists of all time include Arctic Monkeys, Peach Pit, Alexandra Savior, Idles, and The 1975, while some of his new favorites are Black Country, New Road, Remi Wolf, Fontaines D.C, Magdalena Bay, and Wet Leg.
"Would it be outrageous to say We're either shouting or we're shagging? Locked in tempestuous phase" -Alex Turner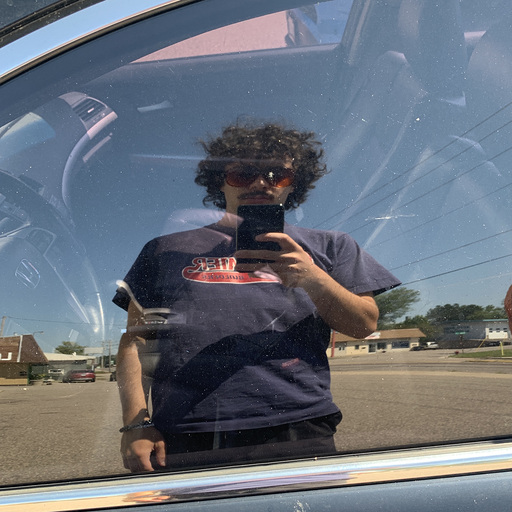 Michael Thistlethwaite (he/him) | Website Director | [email protected]
Creative Advertising
Michael is a senior studying creative advertising, who joined the Impact as a volunteer on the Entertainment team in the fall of 2019. He now serves as the Website Director, moving stuff around, and creating pages like the one you're on right now! He still enjoys writing about his favorite artists for the E-Team, and voicing his opinions on music during "Hear Me Outs".
"Bowl of oatmeal tried to stare me down, and won" – John Prine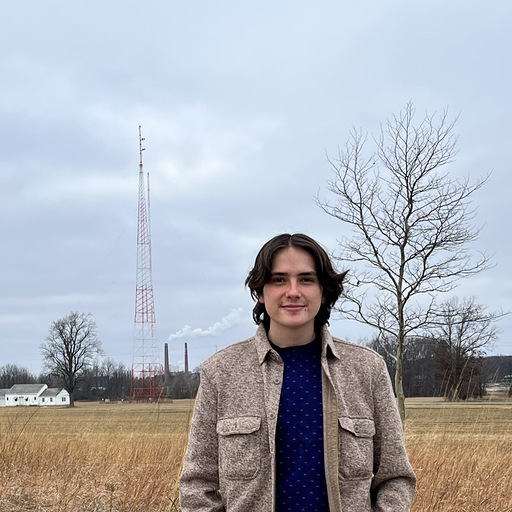 Aden Taylor | Outreach Coordinator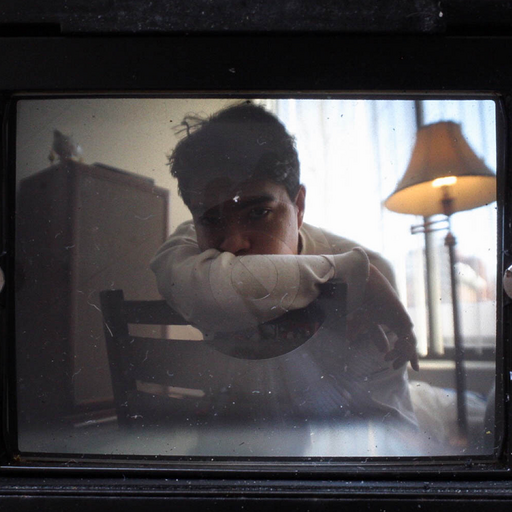 Matt Cruz (he/him) | Media Librarian
Marketing/ Photography
Matt Cruz is a senior studying Marketing and Photography. He is one of the stations illustrious Media Librarians, a tubular and gnarly job where he gets paid to listen to the music you might hear on the airwaves! When not Impact-ing, you can find him somehow running a successful record label, writing verbose music journalism, fawning over Cartoon Network's golden age, or nearly getting noise complaints called on him for playing shoegaze loudly on the weekends (*smugly* "on vinyl").
"Hey Adam, they're playing Map of the Stars right now on uhh.. WUNH radio. It's pretty cool to turn on the radio and hear that. Uhh… Hope school is nice. Bye." – The Brave Little Abacus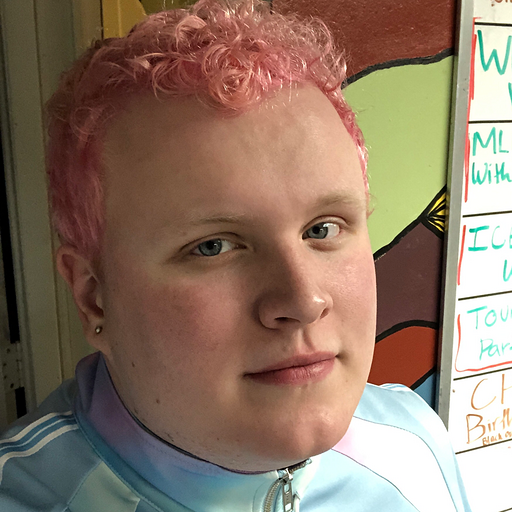 Luke Adams | Media Librarian / Host of Terminally Online
Creative and Support Staff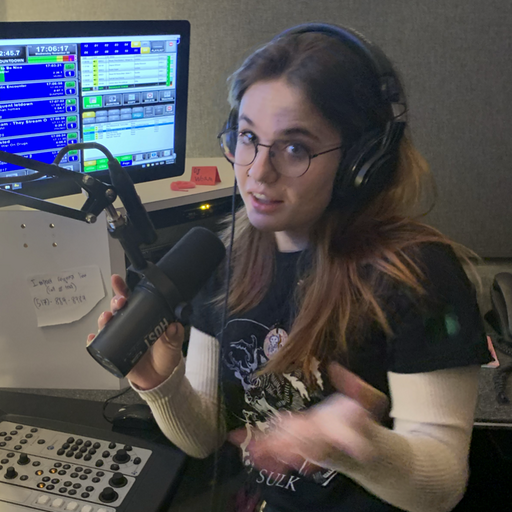 Ashley Land | Marketing Director | [email protected]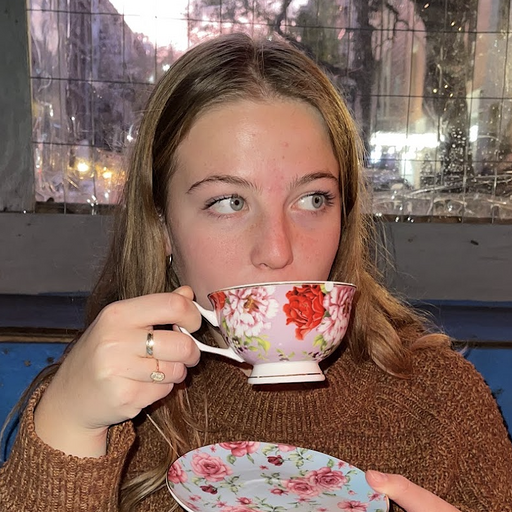 Emma Frank (she/her/hers)| Promotions Coordinator
Political Theory & Constitutional Democracy, Psychology, Spanish
Emma Frank has been working with Impact for two years now, and now works as Promotions Coordinator. As part of her job she stays in touch with promoters and gets concert tickets to give away as prizes on the air, or for members to promote the station at these concerts. Some of her interests include concerts (obviously), reading, traveling, and hiking. Some of her goals for senior year are to finally win one game in Impact Smash Bros, consistently deliver with Street Team slides, and to somehow slide a Taylor Swift song in on a DJ shift.
"Our coming of age has come and gone / Suddenly this summer it's clear / I've never had the courage in my convictions / As long as danger is near" – Taylor Swift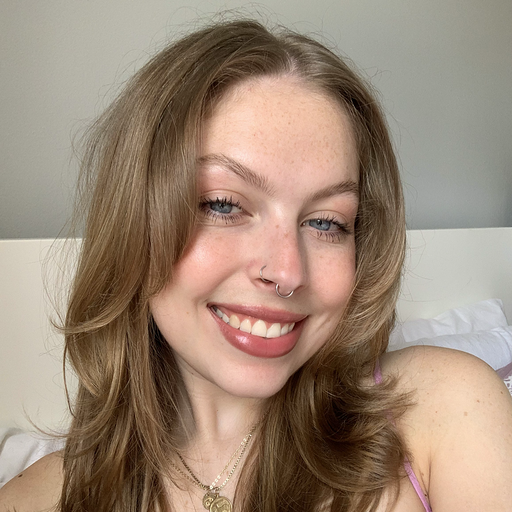 Hailey MacDonald (she/her/hers)| Visual Media Director
Journalism
Hailey MacDonald is a senior at Michigan State University studying journalism with a minor in media photography. She has been with Impact since 2021 and is currently the Visual Media Director. When she isn't at the station you can find her taking photos, listening to Harry Styles, drinking coffee or hanging out with her cats.
"Yesterday's gone, why not think about times to come" – Fleetwood Mac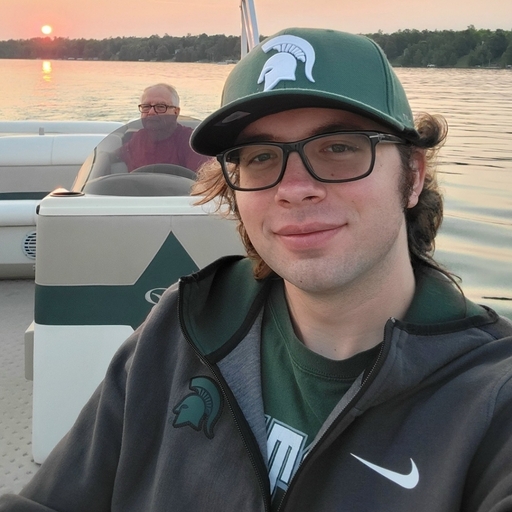 Andrew Roth | Photo Coordinator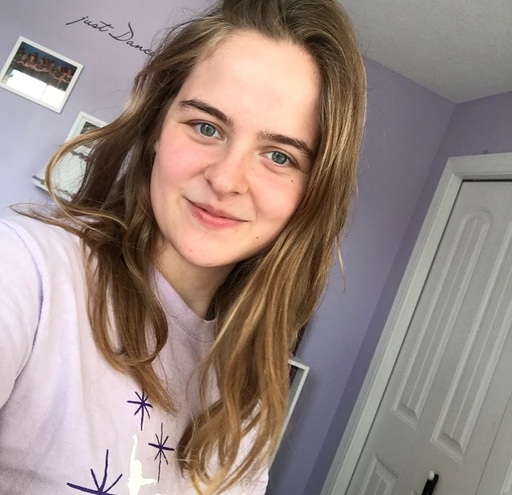 Sophie Parks | Video Coordinator
Dana Holt (she/her/hers)| Art Director
Graphic Design
Hi I'm Dana and I'm the Art Director at Impact! 🙂 I'm a junior majoring in Graphic Design, and I joined the station in the summer of 2021 as a graphic designer. As the Art Director now, I get to run the graphics team. We work on all things art and design around the station, making promotional material, instagram posts, sticker designs, etc. Besides graphic design, I also love all things art in general, especially drawing, painting, and ceramics. In my free time I also love to play video games online with my friends.
"Determinate" – Lemonade Mouth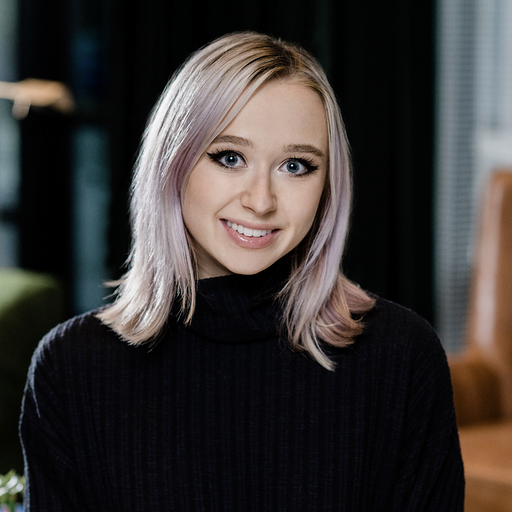 Evelyn Campau | Graphic Designer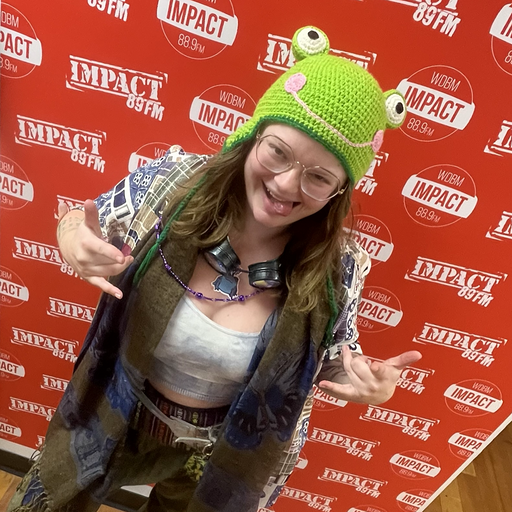 Sophie Elrick | Graphic Designer
Graphic Design and Animation
Sophie Elrick is a fifth year at MSU studying graphic design (it is her passion). She honestly has no idea when she is going to graduate because her parents live in Michigan but she lives in the moment. When she isn't preoccupied with drawing frogs and bugs and binge watching New Girl for the millionth time, she works at the Impact as a Graphic designer! She is a sticker making machine, and she loves working with her fellow team members! (She may be a frog in disguise, but it's up for debate.)
"Bing, bing" – Crazy Frog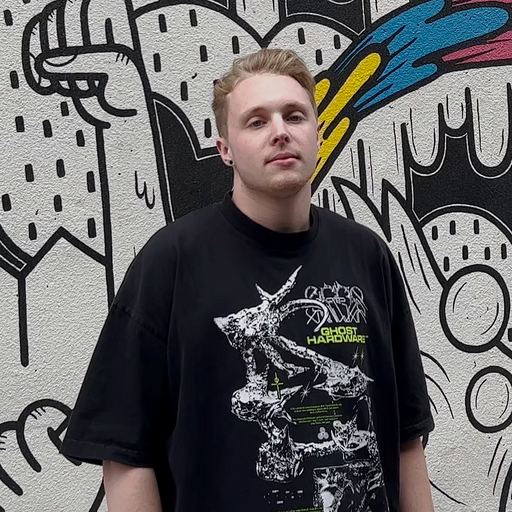 Cameron Sloss | Graphic Designer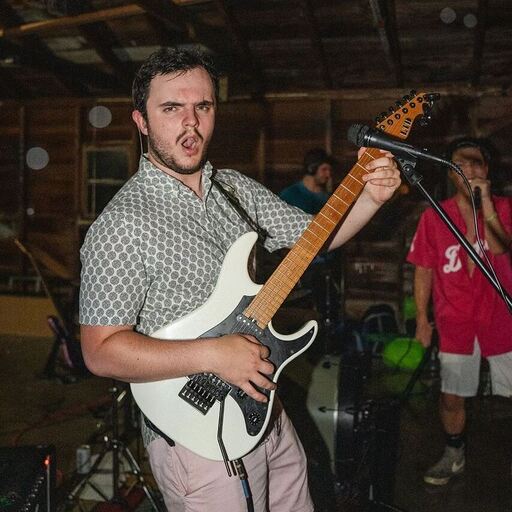 Drew Silski | Audio Production Director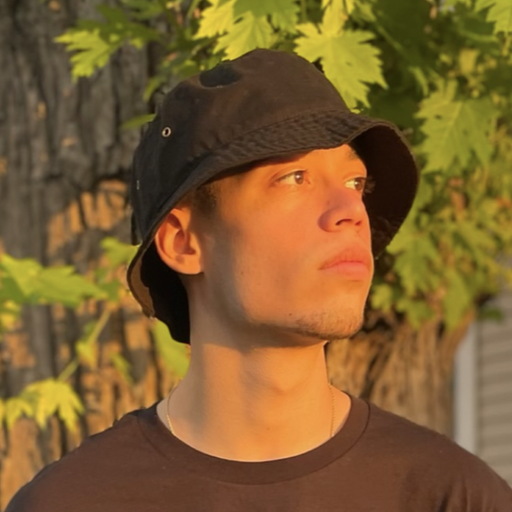 Kaleb Smith | Audio Engineer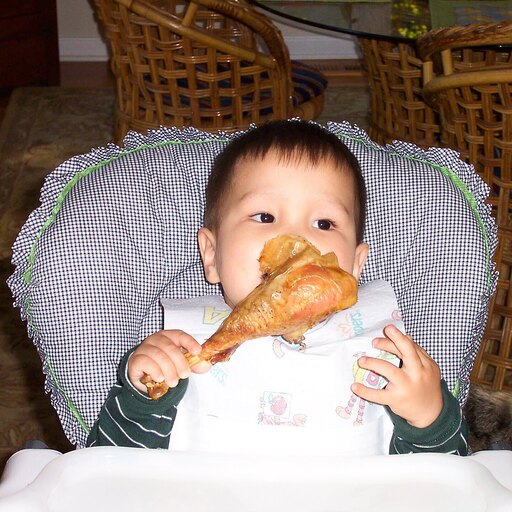 Andrew Miller-Thomas | Chief Audio Engineer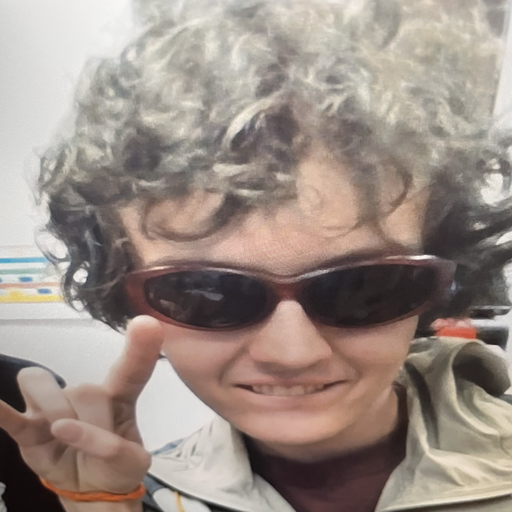 Will Misterovich | Audio Engineer
Fisheries and Wildlife
I love anything related to music and audio. I love to make music in my free time and I play the pedal steel guitar. My favorite band of all time is the Flying Burrito Brothers.
"You better close your face and get out of my way if you don't want to go to fist city" -Loretta Lynn
Music & Entertainment
Mckenna Lounds (she/her) | Program Director | [email protected]
Graphic Design
Mckenna Lounds is studying graphic design and has been working for Impact since 2020. As Program Director she oversees what we put out over our airwaves. As for 'spare time' nonsense she has very few notable, concrete hobbies… but she has a rich inner life!
"It's a really great place / Way up here in outer space / You know it's all just a race / You can let it go" – Alex G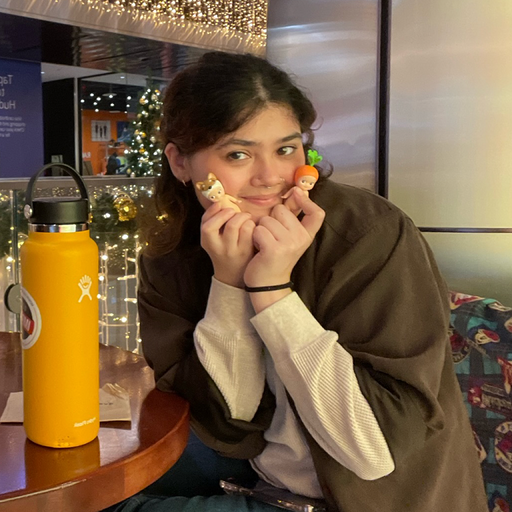 Sav Hamed (she/they) | Programming Assistant| [email protected]
Genomics and Molecular Genetics
As programming assistant, Sav spends most of their time listening to music and programming adds. When they're not at the impact, Sav can be found looking for squirrel friends to bring to the programming office for Mckenna (jokes), visiting every coffee shop in the Lansing area, and probably studying for some exam. Sav is a huge fan of emojis of the Black Keys… Dan or Pat, if ur reading this, ily.
"Who wants mango and rice that is sticky? I eat mango and rice that is sticky" – MILLI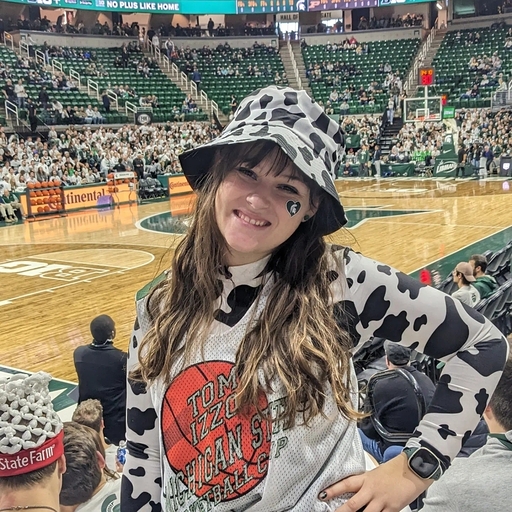 Paige Drob (she/her) | Training Director
Elementary Education & Integrated Science
Paige Drob is the Airstaff Training Director here at Impact 89FM. She helps all new airstaff members develop their DJ skills before they hit the airwaves, and leads team meetings. In her free time you can find Paige reading a ton of books, talking too loud, DJing, telling fun facts about livestock husbandry, and assuming the position of 88.9's No.1 official 5 Seconds of Summer stan.
"If you don't swim, you'll drown. So don't move, honey" – 5 Seconds of Summer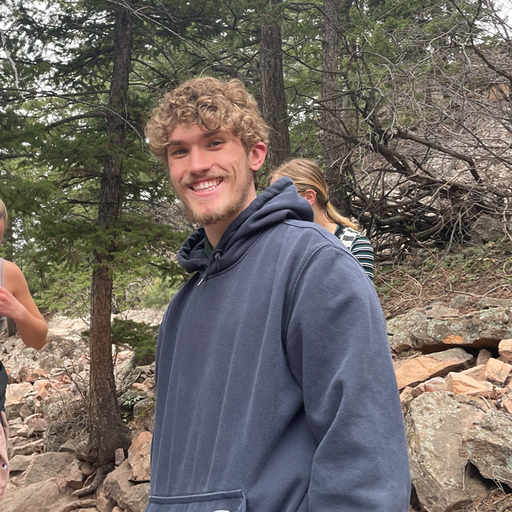 Matt Anikiej | Airstaff Coach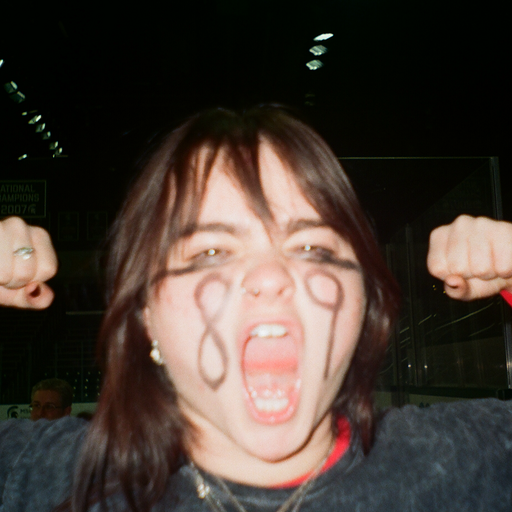 Maggie Heflin (she/her) | Airstaff Coach
Digital Storytelling
Maggie is a first-year Digital Storytelling major. Aside from helping peers grow their DJ skills, she attempts to discreetly play guitar in her dorm room and sings with MSU choirs.
She appears composed, so she is, I suppose. Who can really tell? – Elliott Smith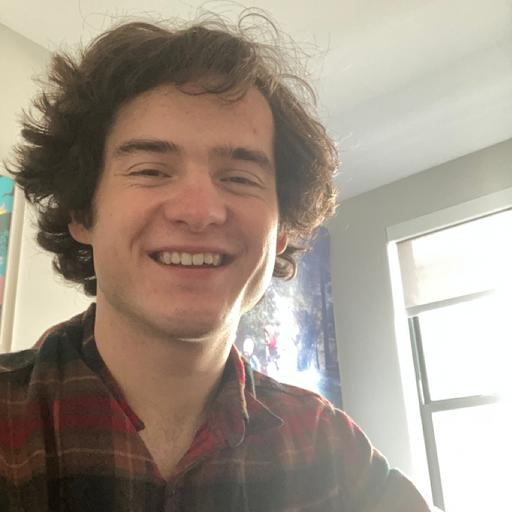 Mason Vore | Music Director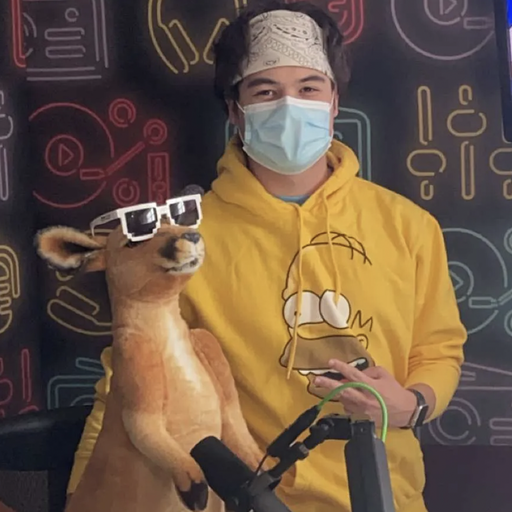 Cameron Crawford (he/him) | Live Music Director / Co-Host of The Basement
Social Relations & Policy
From the screen to your stereo, Cam has been at the Impact for roughly a year at this point, starting out as a humble DJ and working his way up to become the new live music director for the station (who's got the high ground now, Obi-Wan?). He's also hosted an episode of Social Night, in which he got to geek out about Robert Pattinson in The Batman (and comic books by extension) for roughly 45 minutes. In his free time, you'll find him procrastinating homework, searching for bands to add to The Basement, complaining about how the Glasgow Rangers and/or Tottenham Hotspur are playing that week, jamming to crappy 2000s pop-punk and partaking in a minor bit of tomfoolery.
"Watch the world argue with itself." – INXS
Norene Bassin (they/them/theirs) | Entertainment Editor | [email protected]
Journalism
Norene is from in Royal Oak, Michigan, but now resides in Lansing. They are majoring in journalism and expect to graduate in 2023. Some of their favorite genres include pop punk, punk rock, hyperpop, shoegaze and Midwest emo. Outside the Impact, you can find Norene playing with their pet hamster Milton, collecting Squishmallows, listening to podcasts and contemplating 2000s emo band lore.
"'Cause I swear I'd burn this city down to show you the light" – Fall Out Boy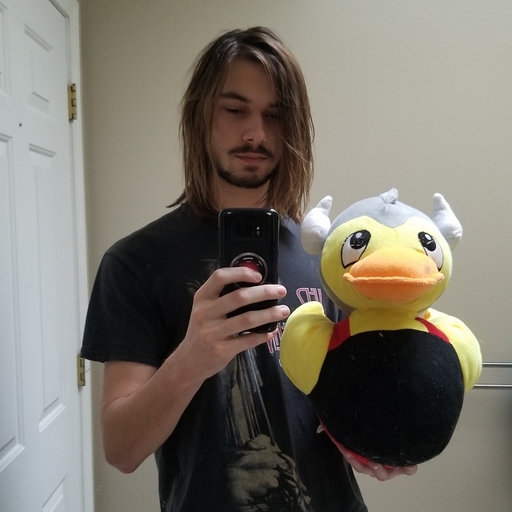 Mike Merucci | Entertainment Editorial Assistant / Host of The Afterglow | [email protected]
News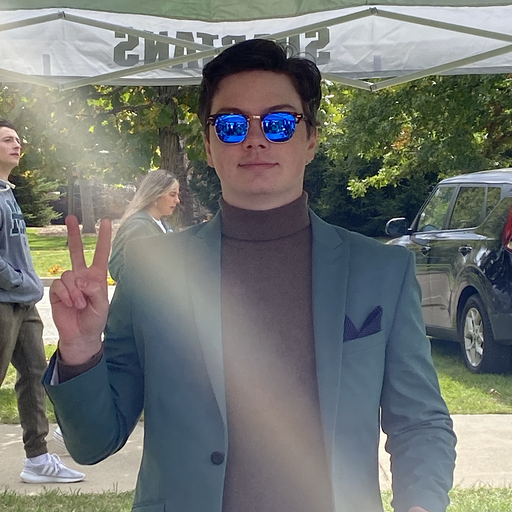 Zac Slowik (he/him/his) | News Director
Journalism
Zac is a senior at Michigan State studying journalism with a minor in journalism broadcasting. He joined Impact in January of 2020 as a sports and news volunteer. He then would serve as the news editorial assistant for one year, before becoming the News director in May of 2022. Zac also co-host The green and white report and calls football games for Impact. He prides himself as the best dressed journalist in the press box every game day. Zac spends his summers in his home town selling pools and hot tubes, and has more information in his brain about water chemistry than anyone should ever have to.
"Let's go to the mall!" – Robin Sparkles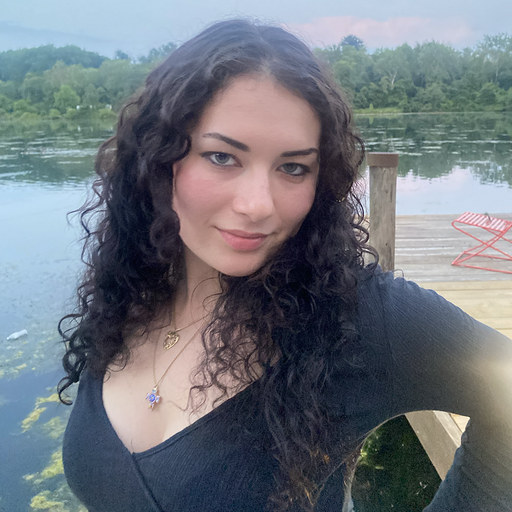 Taylor Truszkowski (she/her/hers) | News Editor
Journalism and Political Science
Taylor Truszkowski edits the news content for Impact. She is majoring in journalism with a concentration in international reporting as well as political science. In addition to producing news content, she enjoys writing fiction and poetry. Her other passions include books, travel, music and cats.
"Precipitation of heart and head" – Hippo Campus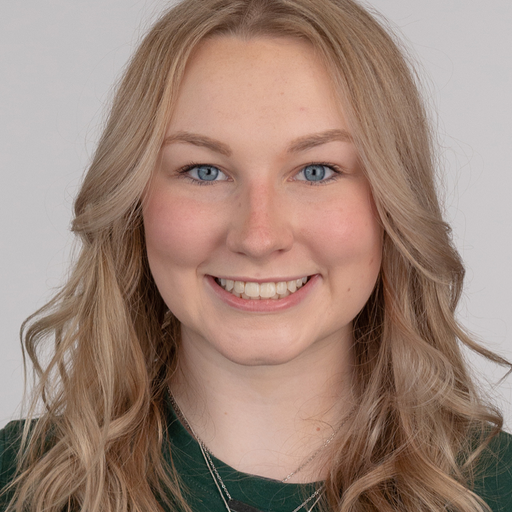 Kalee Kniess (she her) | Senior News Producer
Journalism (Broadcasting and Sports)
I'm Kalee Kniess I am the senior news producer at impact. I producer all audio and video content for the news department as well as produce the podcast roundup. I am also a server at a local Mexican restaurant. I love to do volunteer work and hike in my free time. I'm very passionate about journalism and constantly furthering my education.
"I fall in love just a little more little bit everyday with someone new" -Hozier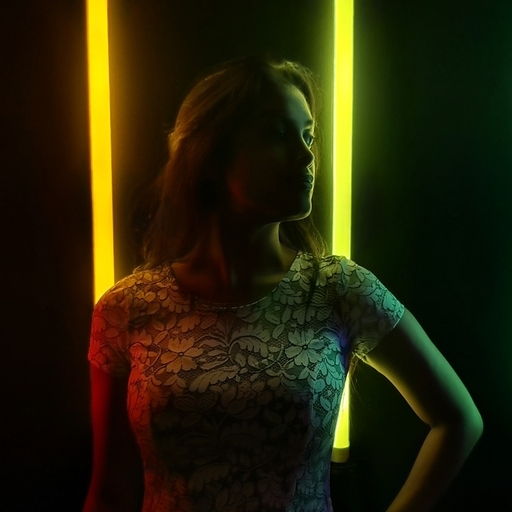 Chelsie Boodoo | Producer and Host of The Sci-Files| [email protected]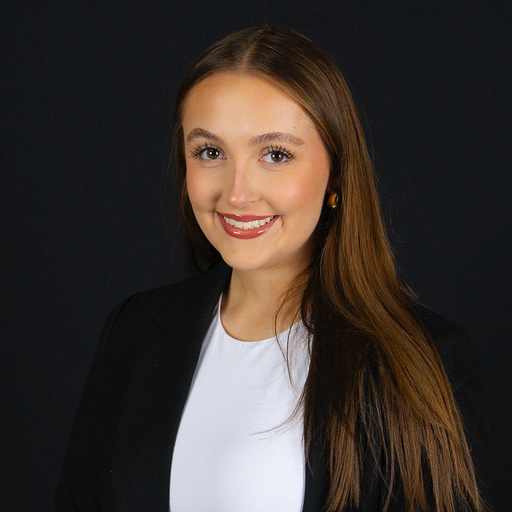 Claire Barcarella | Producer and Host of The Undercurrent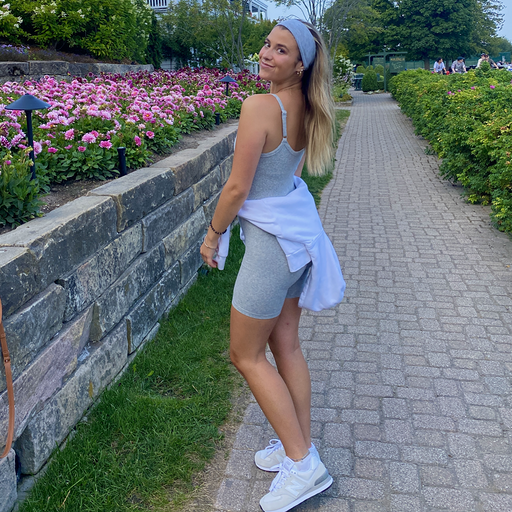 Megan Samp (she/her/hers) | Producer and Host of Exposure
Broadcast Journalism
Hi my names Megan and I'm super excited to be the co-host of the Exposure podcast this year! I love to travel, cook, listen to music, and spend time with friends. You can always find me at the comm building as I am majoring in broadcast journalism. One day I hope to be a news anchor in a big city!
"Tell me where you're going, tell us where you're headed I'm off on the adventure" -Kid Cudi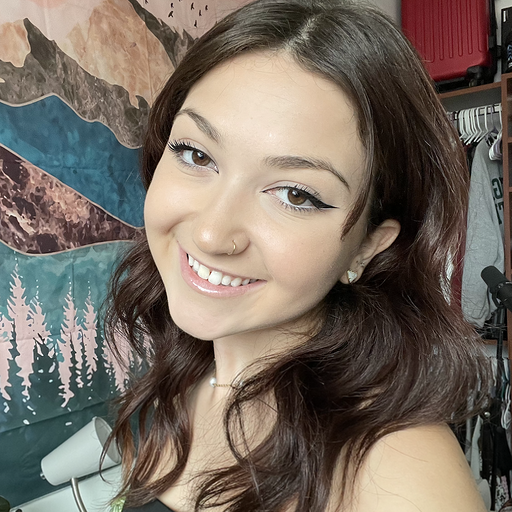 Tessa Kresch (she/her/hers) | Producer and Host of Exposure
BFA Acting with a minor in Entrepreneurship & Innovation
Tessa Golden Kresch is the News Producer and Co-Host for Exposure, a podcast that gives listeners a unique insight into MSU student organizations and clubs. She is an acting major with a passion for all things media and sound. She is super involved on campus as she has acted in several MSU plays and productions as well as a bunch of students and local short films. She is the lead singer of the indie/folk band, Game Under with her brother-in-law and she produces her own music and releases her songs on all streaming platforms. Listen to Tessa interview some interesting people every other week on the Exposure Podcast!
"It's better to feel pain than nothing at all. The opposite of love's indifference" – Lumineers
Sports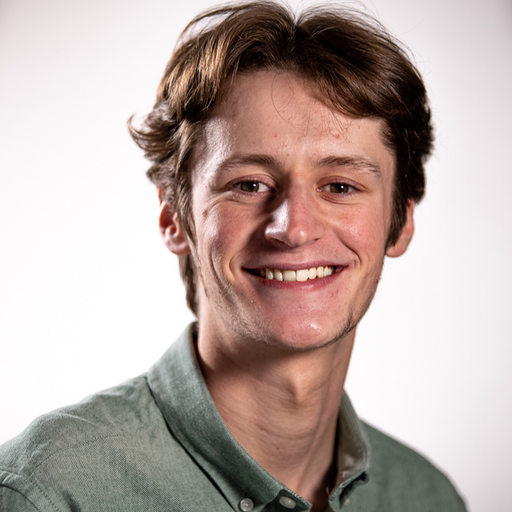 Brendan Schabath (he/him) | Sports Director
Journalism
Brendan is a senior studying journalism at Michigan State. He's been with Impact for all four years of his collegiate career and has taken over as Sports Director in his senior year. He's covered football, women's basketball, and has been the play-by-play voice of men's basketball for the last two years. He plans to pursue becoming a professional play-by-play announcer after college. Outside of school, Brendan enjoys video games, movies, and guitar hero as well as dabbling with an acoustic guitar. Emphasis on the dabbling. Brendan plans to graduate in May of 2023 with a degree in journalism and minors in sports journalism and broadcast journalism.
"The world's not forgiving of everyone's fears. The days turn into months and the months turn into years. So just for a moment, let's be still." – The Head and the Heart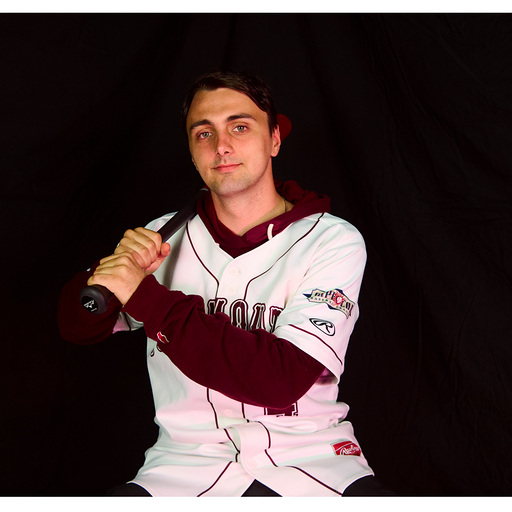 Zach Surdenik | Sports Broadcast Director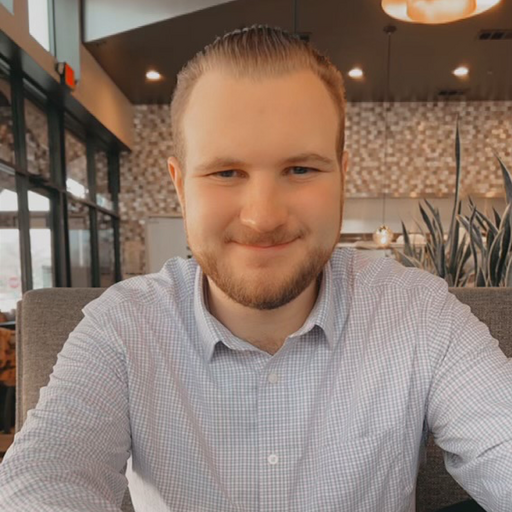 Cameron McClarren  | Sports Broadcast Assistant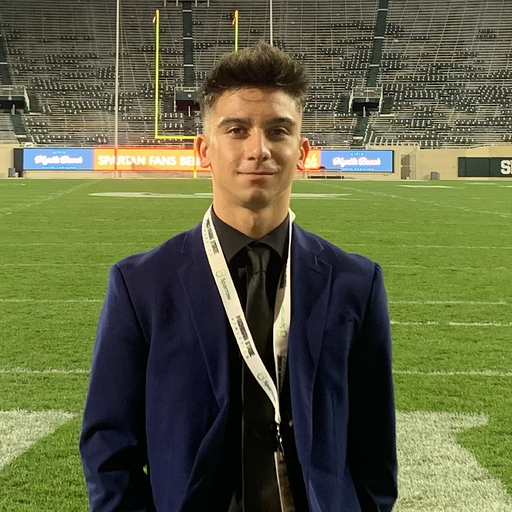 Luca Melloni | Sports Editorial Assistant
Specialty Show Hosts
Kyle Davidson (he/him/his) | Host of The Basement
Journalism
Kyle Davidson is a journalism grad student at MSU. Before Kyle signed on as co-host of The Basement, he could be found jamming out in small venues throughout southeast Michigan, and working with Impact's Entertainment Team. As a result he takes immense pride in finding a job that pays him to do something he was already doing for free: shouting out and supporting small artists. Some of Kyle's favorite artists include Greet Death, Pom Pom Squad and Deafheaven.
"I've been trying to lay my head down, but I'm writing this at 3 a.m." – Mitski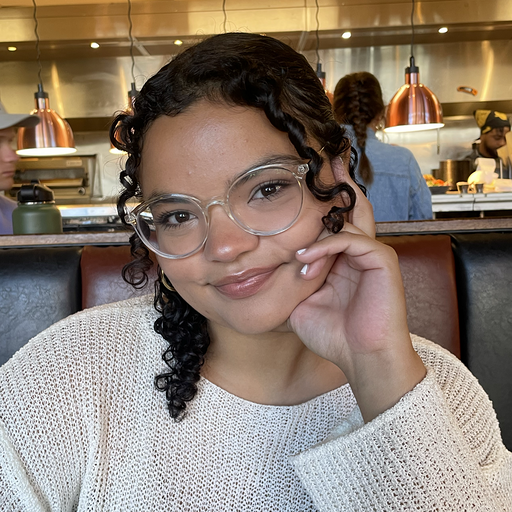 Karla Cortés | Host of El Escandalo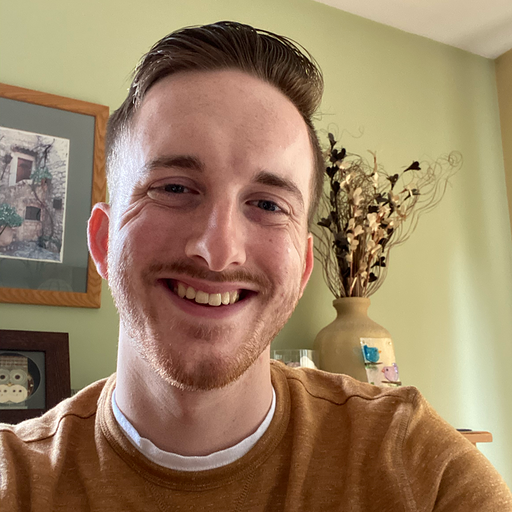 Ean Montague | Host of The Flashback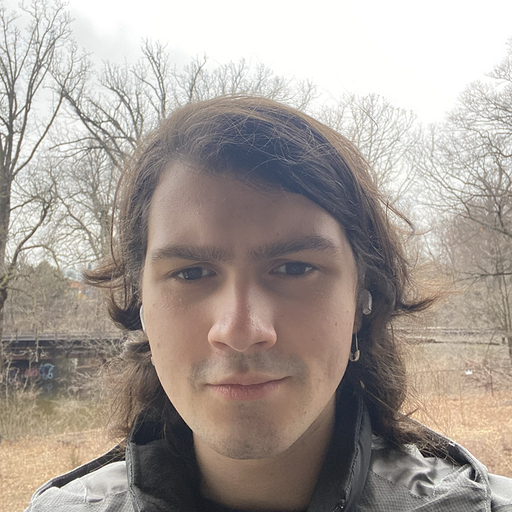 Ethan Bernier | Host of THE FUZZ
Nicholas Sanchez | Host of Thee Hourz O' Power
Journalism
Nicholas Sanchez (called "Brick" by his friends for unknown reasons) is a junior at Michigan State University. He is the host of Thee Hourz O' Power, the metal/hardcore specialty show at Impact that has been on air for more than 30 years. By studying journalism with a double minor in film studies and documentary production, Nicholas has committed himself to a life mostly without money. Besides long walks on the beach, this displaced Californian enjoys watching movies with his friends and attending every possible hardcore punk show he can. The meaner, the better, and if there's no barrier, best. In the summer you can find him somewhere on the west coast. In the winter you can find him aimlessly roaming the streets of East Lansing, wondering where the sunshine went.
"I want money, I want love" -Militarie Gun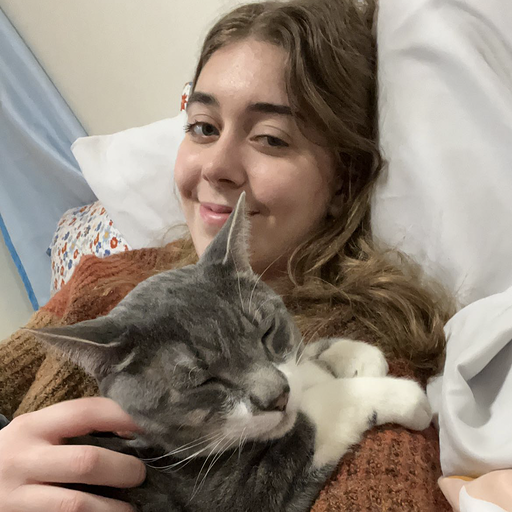 Emily Schnettler (she/her) | Host of Pity Party
Human Biology / Criminal Justice
Emily Schnettler is a senior at MSU studying human biology and criminal justice. She has been volunteering at Impact since Fall 2020. She is the host of Pity Party, a specialty show that focuses on midwest emo and pop punk music. In her free time you can find her painting or hanging with her cat Boris .
"I had a drink the other day, opinions were like kittens, I was giving them away" – Modest Mouse
General Manager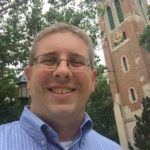 Jeremy Whiting | General Manager | [email protected]
Jeremy is the general manager of Impact 89FM | WDBM-FM, Michigan State University's campus radio station. As the only non-student employee of the Impact, he supports a staff of over 150 paid and volunteer student staff members on a daily basis. He works with the student leadership in forming the overall vision and direction of the station. Jeremy also ensures that the organization follows all FCC guidelines, supervises paid staff and manages the technical aspects of the operation.
"Don't need money, don't take fame, don't need no credit card to ride this train." -Huey Lewis & the News
Radio Board
Vipul Adusumilli – Vice President for Finance & Operations, Associated Students of Michigan State University
Miles Roberts – Treasurer, Council of Graduate Students
Arsh Rathod – Director of Media Entertainment, Residence Halls Association
Dina Kaur – At-Large Student Representative
Dr. Lucinda Davenport – University Distinguished Professor, College of Communication Arts & Sciences
Su Webster – Director, Student & Community Relations, Division of Student Life & Engagement
Caleb Gordon – News & Program Director, WPHM Port Huron
Emily Fox – Senior Arts and Public Affairs Producer, KEXP Seattle
Jeremy Whiting – General Manager, Impact 89FM | WDBM-FM (ex-officio)
Delaney Rogers – Station Manager, Impact 89FM | WDBM-FM (ex-officio)
Dr. Allyn Shaw – Assistant Vice President for Student Involvement and Leadership, Division of Student Life & Engagement (ex-officio)