Michigan State takes two out of three games in Ohio State Series
It had been over six years since the Michigan State Spartans (15-23) visited Columbus, Ohio to take on the Ohio State Buckeyes (19-16). Over the weekend, Michigan State took the first two games in the series, but dropped the final game to Ohio State. 
Although both teams had their aces on the mound during Friday's game, it was a day for the offense as the two teams combined for 17 runs on 22 hits. Spartan leadoff hitter Trent Farquhar set the tone with two hits and two runs, and third baseman Dillon Kark led the way for the Spartans with three runs batted in that came from a three-run home run in the second inning.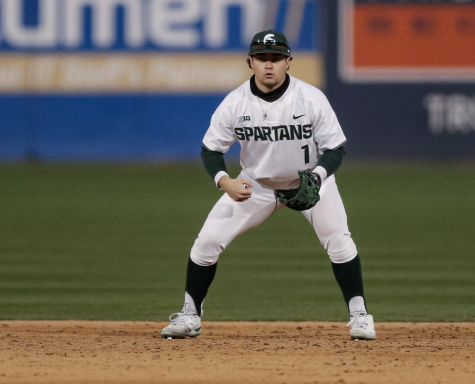 Most of Ohio State's offense came after the seventh inning when Spartan starting pitcher Mason Erla was pulled from the game after going seven strong innings and only allowing two earned runs. The Spartans' bullpen was able to hold on to secure the win, and William Christophersen recorded his first save of the season.
After that offensive showcase, both teams had excellent performances on the mound during the second game of the series. Four Michigan State pitchers combined to shut out the Buckeyes while only allowing four hits in the Spartans' fourth shutout on the season. Sophomore Burrell Jones led the way with three and two-thirds innings pitched and recorded his second win of the season.  
Thanks to its captain and catcher Adam Proctor, Michigan State was able to clinch the series win following his two-run home run in the fifth inning, his first of the season and the only runs scored on the day.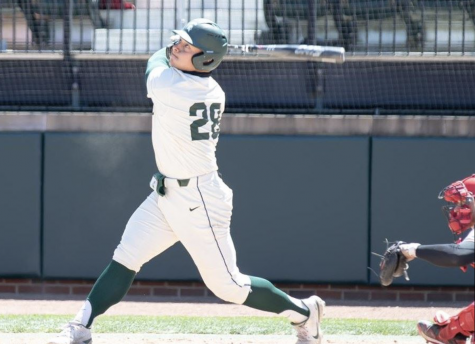 Proctor also launched a home run in the series finale on Sunday, extending his lead as the active career home run leader for the Spartans. Proctor additionally scored another run after a double in the fifth inning. 
However, it wasn't enough to overcome the team effort of the Buckeyes, led by center fielder Kade Kern who drove in three runs and reliever Jack Neely who threw two no-hit innings out of the bullpen. 
Ohio State capitalized on three Michigan State errors while scoring the last six runs of the game. Spartan pitcher Sam Benschoter has shown incredible stuff recently, but recorded the loss after going six and two-thirds innings, surrendering two earned runs while recording seven strikeouts.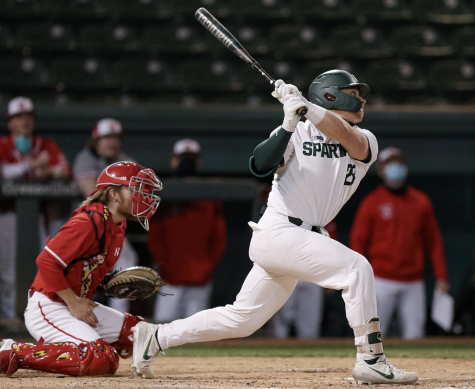 The series win provides a boost for the Spartans as they look to end the season on a strong note. Michigan State will stay on the road and visit the Rutgers Scarlet Knights (18-19) for the final road series of the season before wrapping up against the Iowa Hawkeyes (22-16) at home.