Lansing School Board President endorses Schor
LANSING—Lansing School Board President Gabrielle Lawrence has endorsed Mayor Andy Schor for reelection.
"It has been a huge advantage to the Lansing School District to have a Mayor who is not only an advocate for the district, but is also a parent of two Lansing School District students. Mayor Schor has helped to support the district through two successful millage campaigns and has been a wonderful partner who shares a common belief that the success of the city and the school district go hand-in-hand," Lawrence said.
Schor is expected to announce the endorsement of a different local school board member each day this week. He has also been formally endorsed by various local labor unions, Sen. Gary Peters, Gov. Gretchen Whitmer, former Lansing mayor Tony Benavides, local restaurant owner Gregory Eaton and others.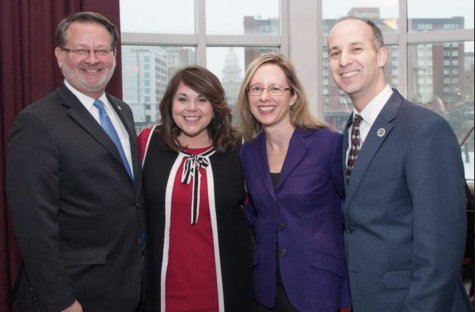 "It is an honor to receive the endorsement of Lansing School School Board President Gabrielle Lawrence, who has been a tremendous advocate for the safety and education of our children," said Schor.  "Together, we have worked to benefit the children of Lansing, whether through providing life skills and financial assistance or getting through this pandemic. I look forward to the continued partnership with President Lawrence."
Currently, Schor is set to run against city councilwomen Kathie Dunbar and Patricia Spitzley. The primary for the election will occur on Aug. 3, with the top two vote-getters advancing to the general election on Nov. 2.