Frances Kaneene, longtime MSU advisor, has 5K event and scholarship fund created to honor her memory
EAST LANSING— For the Michigan State community, and especially her own family, Frances Kaneene was more than an advisor, more than a runner and more than a mother. She was an illuminating and stabilizing force in the lives of everyone that was lucky enough to have known and associated with her.
"My mom was an incredible matriarch," Frances' daughter Tessa Kaneene said. "She gave us a childhood anyone would dream of. It was full of adventure and travel and support."
After being diagnosed with advanced stage uterine cancer in 2011, Frances was told that she had only eight months to live. This was when her obsession with running began. Her daughter called Frances' new running habit "transformational." 
"Her diagnosis gave her such a fight and such a light inside of her. It inspired her to get in the best shape of her life and she became so brave and so courageous," Kaneene said.
Despite the doctor's damning prediction, Frances lived almost another decade due to her running routine and her sheer will to fight and see her children and grandchildren grow and prosper. She passed away after an eight-year battle with cancer in August of 2020 at the age of 66. She was survived by two daughters, Tessa and Kange Kaneene, a son, Tibita, one grandson, Koda, and her husband of 42 years, John Kaneene.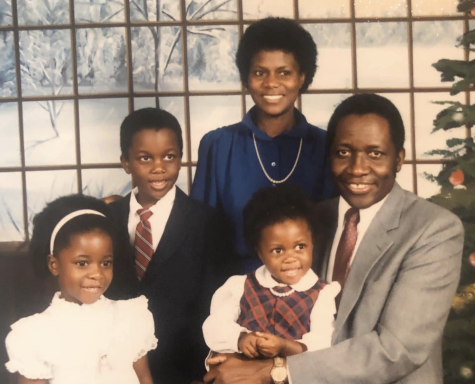 In memory of the person Frances Kaneene was and to further her legacy, the first-annual Frances Kaneene 5K run will be held in Lansing's Hawk Island Park on Sept. 12. The money raised by the event will go towards the Frances N. Kaneene Study Abroad Scholarship Fund.
Kaneene, born and raised in Uganda,  started her career in accounting for Coca-Cola and the Greater Lansing Board of Realtors in the late 1970s after graduating from the University of Wisconsin. When she became a mother, she stopped working full-time and focused on raising and spending more time with her three children, in addition to volunteering at local area women's shelters. 
"Even though she was so good at business and so good at accounting, it didn't fulfill her all the way," Kaneene said. 
Every single day,  the elder Kaneene was always looking to assist people and offer her support to whomever needed it.
Because of her warm and radiating personality, Frances' next, and most impactful job, was as an academic advisor in the Michigan State College of Agriculture and Natural Resources.  She held this job from 1990 to 2020.  
"She took a lot of people under her wing," Tessa Kaneene said, "She really wanted to make sure people felt a sense of security and that they had a place or person to talk to." 
One of these people who formed an exceptional bond was Tewsigye Jackson Kaguri, the current interim senior director of development for the College of Agriculture and Natural Resources, a Ugandan native and an "honorary son" of Frances. 
"It felt great, comforting, assuring, and humbling to have a mother figure in Michigan," Kaguri said. "She will always be my Mama." 
John Kerr and Kimberly Chung are both professors in the College of Agriculture and Natural Resources and worked with Frances Kaneene for 20 years. They both  started the study abroad scholarship that will honor the memory of Kaneene.
"We wanted the scholarship and the recipients to emulate the qualities of Frances," Chung said. "It is also a way of continuing her legacy within the department."
The scholarship will begin accepting applications in the fall of 2021 and the goal is to sponsor one student's study abroad trip per semester.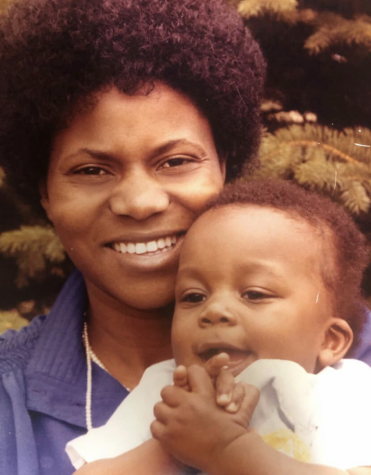 Students applying for the scholarship will be tasked with writing an essay that answers questions such as "What motivates the student to apply for a study abroad opportunity?" and  "In what ways does study abroad resonate with the student's personal value?"
Choosing a study abroad scholarship to honor the legacy of Frances seemed like a no-brainer for Chung and Kerr. 
"It became so obvious that Frances would be the reason for this scholarship,"  Kerr said. "It was like a lightbulb in our head." 
He also said that if Frances had her way, every single Michigan State student would be able to study abroad because she believed that seeing the world had a way of opening your eyes.
In the spirit of Frances Kaneene's life and her ability to bring people from all walks of life together, the 5K run in September is formatted as more of a social gathering than just a run. There will be music, food and entertainment, including some of her favorite restaurants such as Shove It Pizza, Mondays Streetfood and Smoothie Queen Cart. 
In addition, the MSU Jazz Ensemble and Ladies First A Capella are two of the many different music and entertainment groups that will be in attendance.
The location of the event, Hawk Island Park, is significant as well. The park was where Frances' ashes were spread, and the race will pass by some of her favorite natural sites. 
The event is scheduled to take place from 9 a.m.-12 p.m. on Sept. 12, and registration for the event is $30. More information regarding the 5K can be found here.