A list of possible first-round prospects for the Detroit Red Wings
EAST LANSING- The 2020 NHL Draft begins Tuesday, Oct. 6 and will be conducted virtually. Round 1 will take place Tuesday night, and Rounds 2-7 will take place on Wednesday. One team that has a big decision to make is the Detroit Red Wings, who sit at No. 4 in the first-round draft order. Detroit was by far and away the worst team in the NHL, finishing with only 39 points—23 less than the next worst team in the league, the Ottawa Senators. The lottery did the Red Wings no favors, as Detroit not only lost out on a "once or twice in a decade prospect" in forward Alexis Lafrenière, but the lottery dropped Detroit to No. 4—the lowest possible pick they could have received. Luckily for Detroit, this is a deep class that may contain the best overall prospects since 2003.
That being said, Red Wings General Manager Steve Yzerman has a big decision to make since he has a lot of gaps to fill if he wants to bring Detroit back to  a title contention level.
Unless Yzerman goes way off the board with the No. 4 pick like he did last year with the selection of Moritz Seider, the Red Wings first-round pick is likely in this list.
Forwards:
Quinton Byfield 
Byfield would be a best-case scenario for the Red Wings if he drops to No. 4. Byfield put up 82 points in 45 games last season with the Sudbury Wolves (OHL). He measures in at 6-foot-4, which is textbook size for an NHL power forward. However, he doesn't let his big frame weigh him down. Byfield is an incredibly good skater who uses his strength to his advantage and finishes strong in the offensive and defensive zones. Whatever team drafts Byfield will get a strong weapon in the offensive zone. It's unlikely that Byfield will fall past No. 3, but if Los Angeles or Ottawa go off the grid at No. 2 and 3 respectively, then Detroit will get a center who could slot into the second line immediately.
Tim Stützle
Stützle is a German center who Yzerman has publicly advocated for in the past. He has connections to the franchise already, having played with Detroit's 2019 first-round pick, Moritz Seider in Germany. Simply put, if Stützle is on the board at No. 4, it's safe to assume that Yzerman will select him. This past season has only improved Stützle's draft stock. He came into the year as a mid-to-late first round pick and he played well enough over the past year to almost assure that he will go in the top-five. He is a very raw talent that will need to have areas of his game fixed like zone entry decisions, but his vision and strong puck control are enough to make him worth the risk. 
Lucas Raymond
Raymond is a very intriguing prospect. He's arguably the strongest winger in the draft based on his skill set and awareness. However, he was receiving fourth-line minutes with minimal power-play exposure in Sweden. He put up just 10 points in 33 games. His hype is caused by the flashes he showed both at the U20 World Championship—where he put up better numbers than Lafrenière and Byfield, and when he got the puck in space where he could show his poise and lethal shot. Raymond is the first prospect listed so far on this list that the Red Wings can assume will be there at No. 4, and if he is as good as advertised, then Detroit would get goal support on the wing and a strong shot to put opposite of Anthony Mantha on the power play if they choose Raymond. 
Alexander Holtz
Alexander Holtz is an offensive juggernaut despite not being the strongest guy on the puck or in the corner . Holtz has arguably the best shot in the draft and he will usually opt to shoot instead of taking one more look for a pass, but it pays off enough so it isn't a huge concern. His quick release is hard to beat, and the Red Wings need all the goal-scoring support they can get, so a strong finisher with a great shot would be a valuable weapon to add to a roster that needs more scoring prowess. 
Marco Rossi
The Austrian center checks in at 5-foot-9, which is quite undersized for the center position. However, Rossi still put up a staggering 120 points in 56 games last season in the OHL, and averaged 1.70 points per game during his entire OHL career. Despite his frame, Rossi is hard to lay a good hit on and when he is hit, he receives punishment well. What Raymond does best is find space and make great passes to his teammate. He won't light up the net like Raymond or Holtz, but more often than not, he will get the puck to where it needs to be. 
Cole Perfetti
The last forward on the list of likely selections for Detroit is Canadian center Cole Perfetti. He is another prospect that brings a strong shot, and playmaking ability to add to his strong play in both zones. Perfetti only got stronger as the year went on; he set the record for points at the Hlinka-Gretzky Cup with 12 in 5 games as an 18-year old. He finished the year with 111 points in 61 games. While he isn't getting talked about much at the No. 4 spot, it's possible that Detroit could decide to go this route.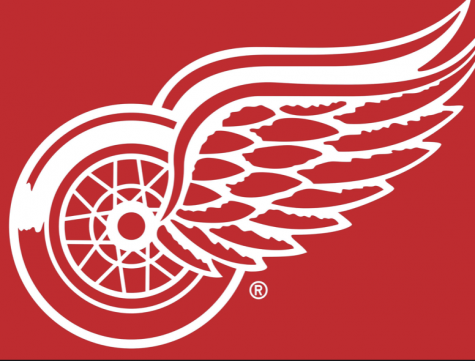 Defensemen:
Jamie Drysdale
Drysdale is the only defenseman on this list because if Detroit decides to go defense in the first-round for the second straight year, he is a no-brainer. Drysdale is much stronger in the offensive zone, but his strong skating should get him by on the defensive end. He could immediately see first team power-play minutes from the point. If Detroit still second guesses their draft selection two years ago where they picked Filip Zadina over Quinn Hughes, this may be their best chance to get their own Quinn Hughes or Cale Makar.  That would mean that the team who finished last in the NHL in goals per game this year would use two straight top-6 draft picks on defensemen, which is highly unlikely.
Goaltenders:
Yaroslav Askarov
The Red Wings won't take a goalie at No. 4, but it's fun to entertain the thought. TSN's Craig Button said Askarov is the best goalie prospect since Carey Price. He will likely go in the top half of the first round due to his big frame and lower-body quickness. After seeing what Carter Hart did for the Flyers, the comparison to Carey Price should be enough to at least watch the film if you're Steve Yzerman.