The Sci-Files – 08/02/2020 – Kaelyn Sanders – School Gun Violence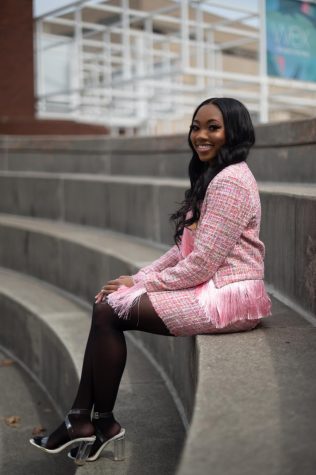 On this week's The Sci-Files, your hosts Chelsie and Danny interview Kaelyn Sanders. Kaelyn is a recent graduate of The Ohio State University, where she received her Bachelor's in Criminal Justice Studies & Criminology and Sociology with a minor in Security and Intelligence.
She is now an incoming Ph.D. student at Michigan State University's School of Criminal Justice Program. Her research interests are mainly in corrections, prisoner reentry, and school shootings as well as mass shootings. Kaelyn is interested in examining how we can better understand the experiences of people who are incarcerated and find ways to better prepare them for re-entry into the community while incarcerated as well as improving reentry services. In terms of school shootings and mass shootings, Kaelyn is interested in examining the culture of these events and measures we can take to prevent these instances or at least lower the number of injuries and fatalities.
As a member of the 2019 SROP Cohort last summer, Kaelyn researched how different perpetrator characteristics and school characteristics influenced the likelihood of a shooting being fatal versus nonfatal. Her hope is that the findings from her research can be used to better threat assessments for potential shooters and identity what practical steps schools can take to protect their students and staff.
If you're interested in talking about your MSU research on the radio or nominating a student, please email Chelsie and Danny at [email protected]. You can ask questions about future episodes here. Check The Sci-Files out on Twitter, Facebook, Instagram, and YouTube!
Resources:
https://everytownresearch.org
https://www.sandyhookpromise.org/get_educated
https://caps.msu.edu
https://www.nimh.nih.gov/health/find-help/index.shtml