Dan Deacon on Gliss Riffer, Illegally Falling Asleep in Heathrow and Baltimore Must-Dos
A few weeks ago, Impact had the opportunity to chat with Dan Deacon before his show at The Populux (formerly The Magic Stick) about his latest album Gliss Riffer as well as cool facts about Baltimore, his tour bus, and the strangest place he's fallen asleep.
Who is Dan Deacon? Can you give me the synopsis of yourself?
[su_quote]"I'm Dan Deacon and I make electronic music and I make electronic music that people dance to, but not really played in dance clubs. And I make electronic music, but I don't really make EDM. I think if you were listening to the two side-by-side it would make sense. I don't feel like I make electronic music – I don't know why I'm saying I don't know right away, but I feel like I make electronic music that's more in the tradition of American no-wave or experimental [rather than] house music or techno. I didn't really grow up listening to that stuff so I'm very very ignorant to it. I'm trying to become less ignorant to it."[/su_quote]
This is the first time you've worked on an album alone in a while. Can you talk about the process of making Gliss Riffer and why you decided to work on your own?
[su_quote]"One thing is that I just wanted to be in the studio by myself for a long time. I did a lot of large-scale projects for a long time and they were getting increasingly logistically impractical. That became a focal point of my art work, trying to make something that wasn't possible, possible. Like if you told me you could only fit 10,000 balloons in the room, I would want to try and fit 20,000. You know what I mean? It got to the point where it was more about being stubborn and stressed out than it was about making something. I think stepping back and seeing that made it achievable."[/su_quote]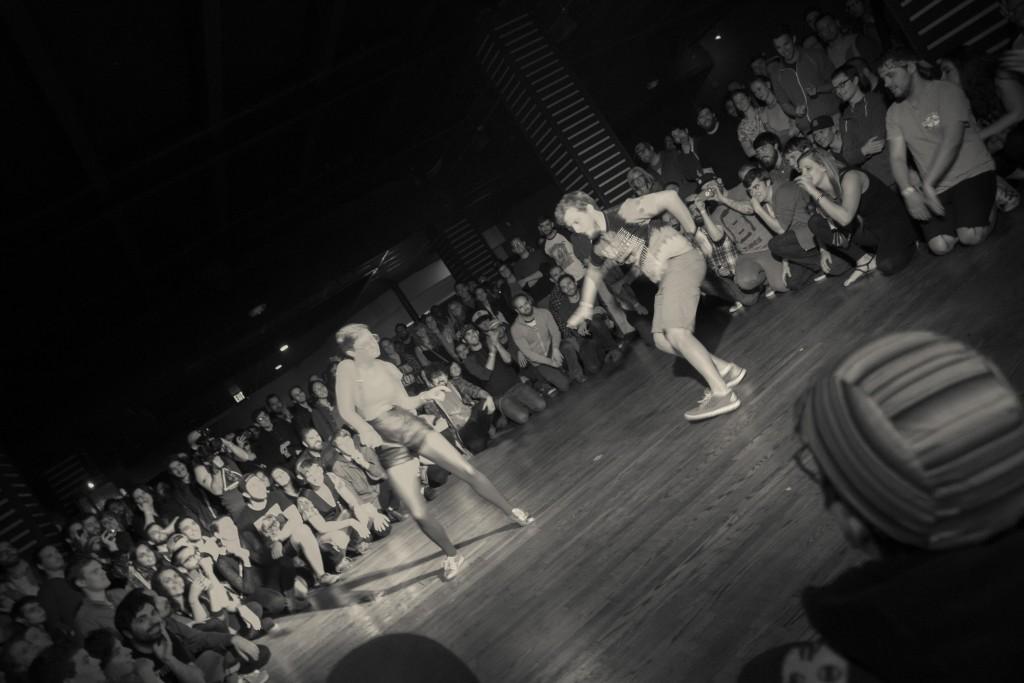 Were there any other music influences that helped to shape this record?
[su_quote]"I think the biggest influence was lyrically. It made me think about the voices as an instrument that has a quality that no other instruments have. Like every instrument has pitch, duration, volume, texture, and location. The voice is the only instrument that has content. If I could have a drum kit have the ability to have lyrics, I would do it. But since it's my own voice I didn't think about it. I started thinking if I try to exploit and manipulate, these are really negative words, but if I try to sculpt every aspect of a sound, why wouldn't I also try to sculpt the lyrics. I think the album The Milk-Eyed Mender by Joanna Newsom is the one that made me really think like 'WOAH lyrics can really be amazing!"[/su_quote]
If you could pick any artist dead or alive, who would you have play at an important ceremony, like a wedding?
[su_quote]"I would pick one of the early humans who first recognized rhythm. You know one of the first people who was like, 'Hold on you gotta check this out" [Deacon claps a rhythm] 'Pretty crazy right?' Like there was definitely a point in time before people recognized sound as a mode of self expression or art. I often wonder was rhythm or pitch the first thing that became what music was. Like did it grow out of someone bashing two rocks or someone listening to a heartbeat and then thinking about it? Or was it like hearing birds or other human sounds and making them sound beautiful?"[/su_quote]
Do you lean one way on the argument?
[su_quote]"I go with rhythm. I think rhythm is more, for lack of a term, artificial in nature than pitch. I think pitch came after rhythm. I think a lot of pitch is based in rhythm."[/su_quote]
[huge_it_slider id="1″]
How important is it to have an interactive audience at your shows?
[su_quote]"It's pretty important. And not to go into specifics, but I just try to think about the performance and aspects of the performance and the audience is probably the largest aspect of a performance. You can't have a show without an audience and when you're on stage you think about an audience as one group of people, but an audience member doesn't think about themselves that way. They think about themselves as one person in a crowd. The only relation they have to everyone else in the room, is that they're in the same room. So I like to create situations and environments that shifts. It goes from a group of individuals who are like I'm an 'I' to a 'we' to 'they' to 'us' to 'them' and back to 'I'. Just realizing that in all points in our lives we are individuals and members of different collectives of larger sizes.[/su_quote]
If you could tour with anyone right now, who would be on your dream tour?
[su_quote]"I really enjoy the tour that I'm on. I feel like it's a good crew, but if I could tour with anyone I would tour with the band from The Muppets."[/su_quote]
What's been on rotation as far as music and movies for you?
[su_quote]"Been listening to Glass Works quite a bit. In regards to movies, I have this long standing tradition of buying DVDs in paper cases at gas stations. Like the three-for-$10's that you buy at Pilot or Flying J, because we go to a lot of those. So the last ones we watched were 'Billy Owens and The Secret of the Ruin', which is like a Harry Potter rip-off. We haven't watched it yet, but I'm looking forward to 'Transmorphers'. They're all movies that you can tell are made after a Hollywood hit or they changed the name and artwork to match a Hollywood hit. I love those."[/su_quote]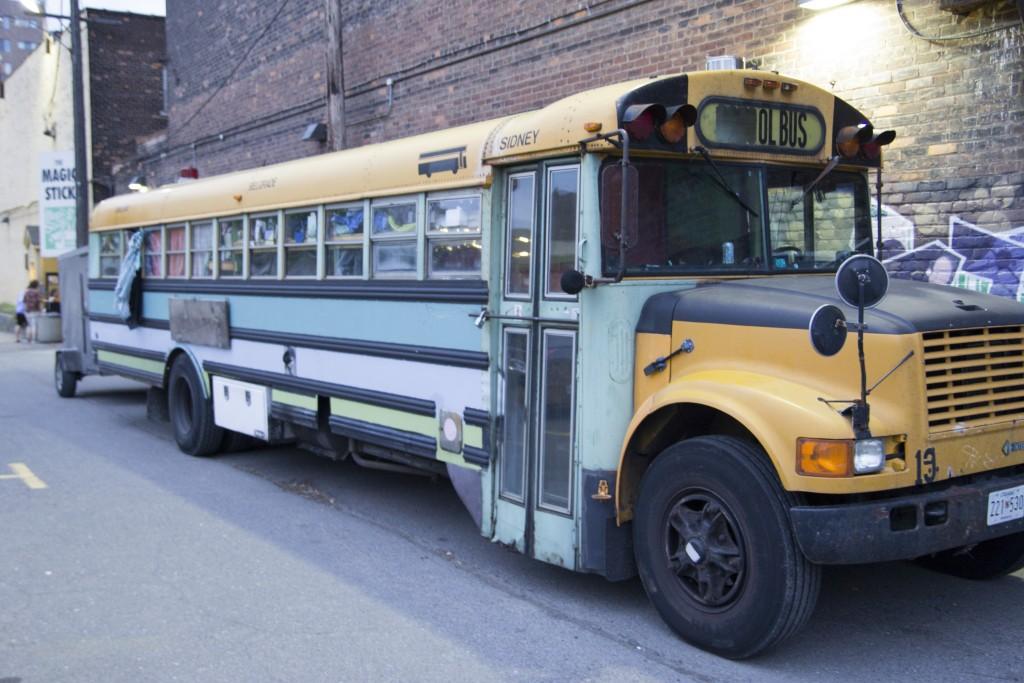 When you're on tour, what's something you do in the van that keeps you entertained?
[su_quote]"The bus is really comfortable. It's like a hallowed out school-bus we converted into an RV. You can stand up, there's couches, there's a kitchen, there's a big living room area where you can hang out. It's not like a regular van which would drive me insane, but I think the main thing we do on our days off is we tend to camp. We go to state parks or a national park and just get out of the city and away from cell service for a while."[/su_quote]
I just found out you scored Adult Swim's "Infomercial: Unedited Footage of a Bear". What got you involved in that?
[su_quote]"Ben O'Brien who's opening the show tonight is one of the creators and directors of it. We've known each other for over 10 years now. Maybe 15, probably 15 years. That can't be true, but somewhere between 10 and 15 years. Alan Resnick, his collaborator on that, went on my last tour, and we've known each other too. I've done audio for their video stuff for a while. Ben directed the Wolf Wolf video and co-directed the 'True Thrush' video with me. Alan directed the 'Guilford' video and the 'Konono Ripoff N1' video. I've just worked with those people for a long time. And Drew, my tour manager on this tour also wrote music for ['Unedited Footage of a Bear'] and we worked together for their previous project 'Live Forever As You Are Now', which is another Infomercial."[/su_quote]
What's the strangest place you've ever fallen asleep?
[su_quote]"I guess the strangest experience I had falling asleep was when I was in Heathrow, the airport in London. I had a five-hour layover and I had this five-hour La Monte Young piano piece on my phone. So I was like 'I'll just listen to this piece and it'll be perfect.' Like it's just this crazy bashing called the 'Well-Tuned Piano'. I woke up about two hours into it after I fell asleep behind a row of garbage cans. When I fell asleep, it was in a dead part of the airport and I didn't realize I was by a doorway to a major wing that hadn't opened yet. When I woke up this cop is screaming and I can't hear him because I've got my headphones in and it's just blasting. I take them off and I felt like I was getting sucked into Mars, because the piano stopped and I hear airport sounds and this cop yelling 'WHY ARE YOU HERE?' So that's probably my weirdest experience."[/su_quote]
If I was in Baltimore for a week, where should I go as far as places to eat, shop, and such?
[su_quote]"I would go to The True Vine, it's a good record store. The Sound Garden is another good record store. For a fine ale, I'd go to either The Crown, or Club Charles maybe more for a good time rather than a fine ale. They aren't really known for their ales. Red Emma's has good food. My favorite food place just closed, it was called Cantine, but it is kind of a city to have an inside, like there is this line from 'Silence of the Lambs' about how Baltimore can be a fun time if you have the right guide. I feel like that's true. I've heard of bands that come into town that go to Hard Rock and don't get why people like it here, but you sort of have to find that something."[/su_quote]
Photos: Dakota Johnston/Impact