The Afterglow 12.11.2022
This week on The Afterglow, we played a 33-minute song.
Leave a Comment
About the Writer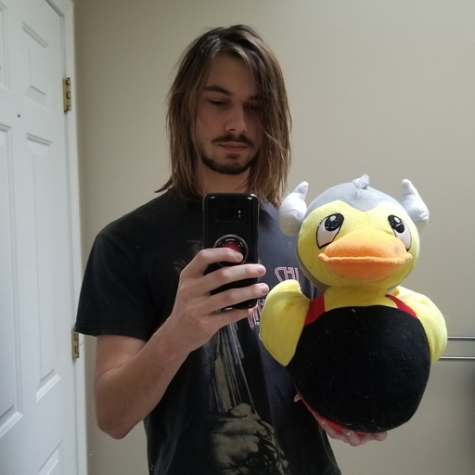 Mike Merucci, Entertainment Editorial Assistant
Mike is the editorial assistant for the entertainment team here at the Impact. He's majoring in creative advertising with a concentration in copywriting and can most often be found writing half-baked fiction ideas in his notebook. When it comes to music, his greatest loves are Death Grips, Tim Hecker, and Kero Kero Bonito, and he spends an unhealthy amount of time listening to the ambient and drone genres. He prides himself on his ability to bounce a bouncy ball extraordinarily high.