MSU adds DS Jayhlin Swain to the 2022 recruiting class
EAST LANSING, Mich— On Thursday, Michigan State announced that it has added defensive specialist Jayhlin Swain to the incoming 2022 recruiting class. Swain, a native of Elk Grove, California, has spent the past four seasons at Consumnes High School.
"Jayhlin eats, sleeps and breathes volleyball," MSU head coach Leah Johnson said. "Not only is she a gifted passer and defender, but she is a disciplined student-athlete in all she does. She is the consummate competitor, and we can't wait to have her in the gym."
Over the course of her high school career, she has led the Wolfpack to three California state playoff berths, including a third-place finish in 2018. She was an All-Delta League honorable mention selection as a freshman before earning All-Delta Defensive Player of the Year honors in 2019 and MVP honors in 2021.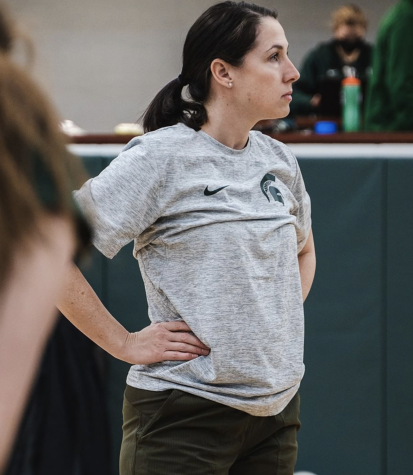 This past season, she broke the all-time high school record for most single-season and career digs. She compiled 465 digs as a senior, and has 1,295 for her career.
"I chose Michigan State because it feels like home and I know I'm in good hands with the coaches, trainers, and staff," Swain said. "It's truly a home away from home."
She is the second 2022 recruit that Johnson has added in the past month; they previously added middle blocker Lauren Schutter on March 18.