Crosstown Showdown ends in 3-2 loss for Spartans
EAST LANSING – For the first time in two years, the Michigan State Spartans faced off against the Lansing Lugnuts in the long-awaited Crosstown Showdown at Jackson Field on Wednesday.
From the game's start, fans knew the matchup would be well played on either side. The first inning saw both teams strike out all three batters in the order. There wouldn't be any offensive gains until the second inning. 
At the top of the second, redshirt junior first baseman Peter Ahn took to the plate for the Spartans and, after taking one strike, launched a home run over left field. After a fly out for MSU, Casey Mayes looked to continue the momentum with a single to Lugnuts' shortstop Euribiel Angeles; however, he was tagged out at second after junior right fielder Zaid Walker hit a single towards Angeles.
The Lugnuts, down by one, sought to close the score gap in the bottom of the second. After freshman pitcher Aidan Arbaugh gave up a single to Angeles and a walk to left fielder Austin Beck, a double by designated hitter Jack Winkler was all it took for the Lugnuts to overtake MSU, 2-1. The third inning saw more action from the Lugnuts as a double by second baseman Drew Swift was hit in off a sacrifice fly by Angeles to extend the lead to 3-1.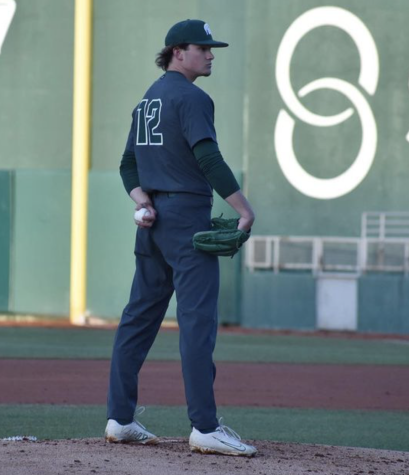 Back-to-back scoreless innings in the fifth and sixth put the Spartans in desperate need of scoring opportunities. After failing to get a base hit in his previous two at bats, sophomore center fielder Jack Frank finally hit a single to center field. Then, with a triple down the first base line by Ahn, Frank brought the Lugnuts' lead down to one point. 
"[I] really worked on staying on top of the baseball today, just hitting through it," said Ahn. "I think that worked out."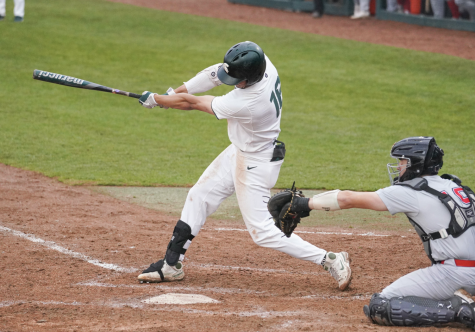 Despite Ahn still being in scoring position, two consecutive strikeouts ended the inning before he had a chance to tie the game. After one final single from Walker in the top of the seventh, sophomore second baseman Trent Farquhar was grounded out, ending the seven-inning scrimmage.
Even with the loss, MSU coach Jake Boss was pleased with the results of the mid-week game. 
"Understanding this is an exhibition game, you always try to keep the pitch counts down and have everybody ready to go for Friday," Boss said. "We had six guys throw … four of them were really, really efficient, and the other two, the pitch count got up to about 20-25."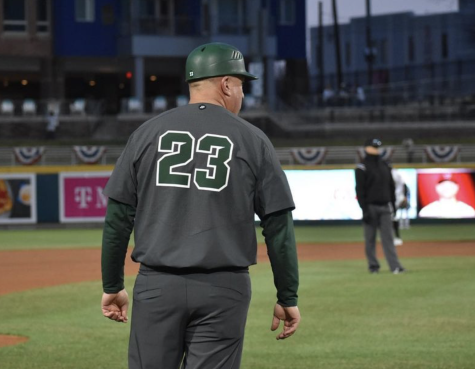 In the end, Spartan pitchers totaled nine strikeouts, two walks and three earned runs on five hits. Arbaugh and sophomore Dominic Hann were the only pitchers to give up runs.
The Spartans head to Columbus next for a three-game series against the Ohio State Buckeyes. First pitch is scheduled for Saturday at 3:05 p.m.