The Sci-Files – 03/20/2022 – Alassane Sow – Mushroom Mania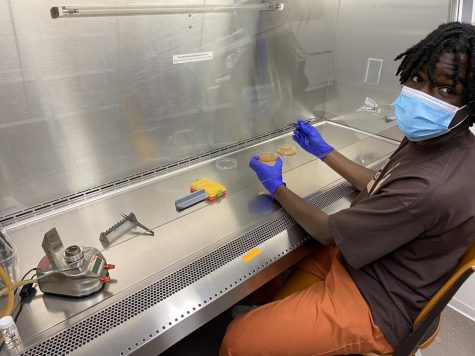 On this week's SciFiles, your hosts Chelsie and Daniel interview Alassane Sow. Alassane is an undergraduate researcher working in the Department of Microbiology and Molecular Genetics currently working on germinating symbiotic and parasitic fungi in the order Pezizalies. They are also a part of a nationwide project that focuses on creating a way to consistently grow Morels outdoors and in high tunnels.
If you're interested in talking about your MSU research on the radio or nominating a student, please email Chelsie and Danny at [email protected] Check The Sci-Files out on Twitter, Facebook, Instagram, LinkedIn, and YouTube!