MSU baseball wins second game of weekend series with late homer from Farquhar
East Lansing – After the unfortunate rainout Saturday afternoon, Michigan State baseball was back in action for a doubleheader on Sunday to finish its three-game series with Houston Baptist. 
The Spartans were coming off a narrow victory over HBU on Friday night. Sophomore infielder Dillon Kark was the hero of Friday's win, having delivered the walk-off home run that gave MSU a 4-3 victory. 
Spartans coach Jake Boss and his team would sweep the season series against HBU later in the afternoon.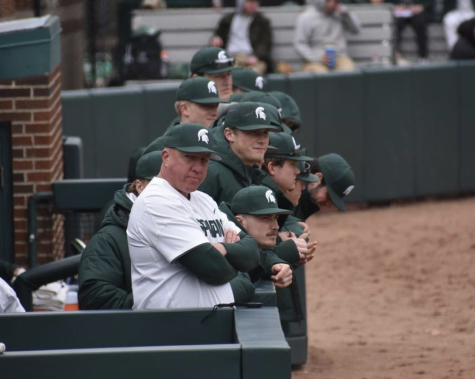 Sophomore left-hander Nick Powers made the start on Sunday for MSU and was lights-out in his performance. Six innings pitched, just six hits, zero runs earned and five strikeouts for the Flushing native helped the Spartans in Game 1.
A true pitchers' duel, MSU and HBU were locked in a scoreless tie after seven innings of play. Both teams struggled to put men on base and deliver the big hit to score runs. 
However, in the bottom of the eighth, MSU broke through when sophomore infielder Trent Farquhar drilled a two-out solo home run deep into the right field woods. The home run was the only scoring that the Spartans would need.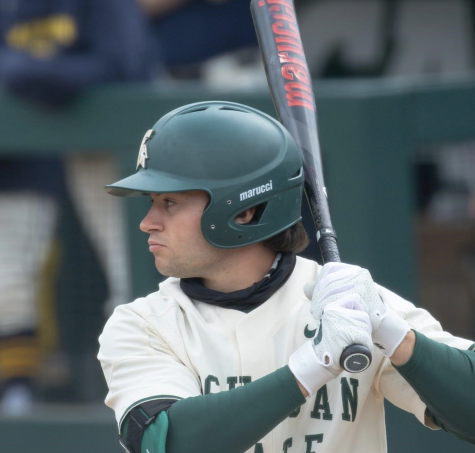 With junior right-hand pitcher Andrew Carson in line for the win heading into the ninth inning, MSU made a pitching change after a lead-off walk from the Huskies.
Senior graduate Kyle Bischoff came in clutch with a quick double play and a groundout to second to end the ballgame. MSU would win, 1-0.
The Spartans improved to 9-7 on the year before the series sweep in Game 2 of the doubleheader.