Spartans set to take on Michigan as part of Capital Clash on April 15 in nationally-televised game
EAST LANSING, Mich— Michigan State will face off against Michigan in a nationally-televised game at Jackson Field on April 15 as part of the Capital Clash. The announcement was made on Tuesday afternoon.
"We really value our long-standing relationship with the Lansing Lugnuts, and being able to play not only the Crosstown Showdown, but also a nationally televised Big Ten Conference game there is exciting," MSU head coach Jake Boss Jr. said. "We're also proud to be part of the event celebrating the first-ever game played there. Over the last 25-plus years, we've had a great relationship with the Lugnuts and this is further proof of that."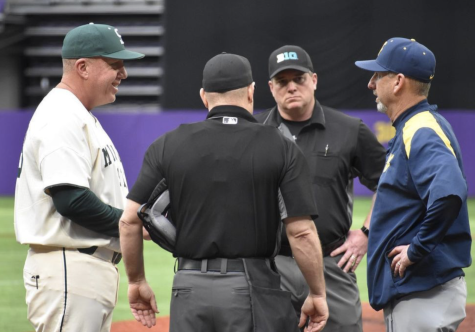 Jackson Field, the home of the Lansing Lugnuts, has hosted several MSU vs. Michigan baseball games dating back to 1996. The Capital Clash will be televised on ESPNU and first pitch is set for 5 p.m. MSU will play the Wolverines at home on April 16-17.
The Spartans are also set to play the Lugnuts at Jackson Field on April 6 as part of the annual Crosstown Showdown. That game hasn't been played since 2019; the Spartans were defeated 5-1.
MSU is off to a solid start this season, currently sitting at 5-5 through 10 games. The Spartans started the season by taking three of four from UNLV on the road before dropping all three games to Abilene Christian from Feb. 27-28.
They would subsequently rebound by knocking off Kansas 11-2 and West Virginia 9-3 while also falling to No. 12 Notre Dame 2-1 over the weekend. The Spartans are set to square off against Clemson on Wednesday before facing off against Cincinnati, Western Carolina and Kansas again.
MSU will start off the home season on March 18 as it welcomes in Houston Baptist for a three-game set.