MSU looks to snap three-game skid against Kansas, No. 12 Notre Dame and West Virginia
EAST LANSING, Mich – Following a three-game sweep at the hands of Abilene Christian, the Spartans will look to get back on the winning track in Minneapolis for the Minnesota Cambria College Classic Weekend against Kansas, No. 12 Notre Dame and West Virginia.
The Spartans (3-4) notched a team-combined 9.38 ERA on the weekend that led to 32 Abilene Christian runs.  After only scoring seven runs on 27 hits in those three games, coach Jake Boss and his team are looking to make a quick fix and show more of that offensive power from their opening series at UNLV in which they won three of four and scored 10 or more runs in the final three games of the series.
MSU fell into large deficits early in the first two games against the Wildcats and struggled to put together scoring opportunities. In game three, the Spartans had a strong chance at victory when leading 2-1 in the top of the eighth inning, but gave up 9 runs in the bottom half to lose 10-2. 
Even with the recent offensive struggles, MSU is already showing veteran leadership at the plate.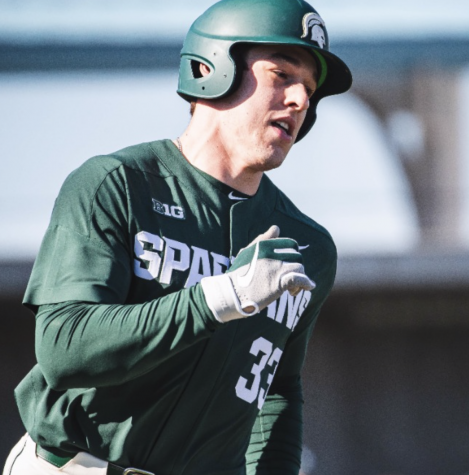 Junior outfielder, Casey Mayes, has been on an absolute tear for the Spartans to start the year. Holding a .517 batting average, a five-game mult-hit streak, and five extra base hits, Mayes has been sensational for the Spartans so far. 
Adding to MSU's power has been junior infielder Mitch Jebb and sophomore outfielder Jack Frank with 11 hits each and a combined eight runs batted in. The Spartans will need contribution outside of this group to win ball games.
On the mound, the struggles for the Spartans have occurred early in games. In all four losses, MSU starters have given up a combined 12 earned runs. The ability to shut teams down early in games will be a key to victory. 
The Spartans will match up against three different opponents in three days this weekend. They will start action on Friday, March 4 against Kansas (3-4) with No.12 Notre Dame (5-1) and West Virginia (6-2) on the following days. 
Junior right-hander, Conner Tomasic will be the go-to-guy out of the pen for MSU. With a 4.15 ERA in 8 2/3 innings pitched to go along with just eight hits allowed, Tomasic has been quite effective in his outings.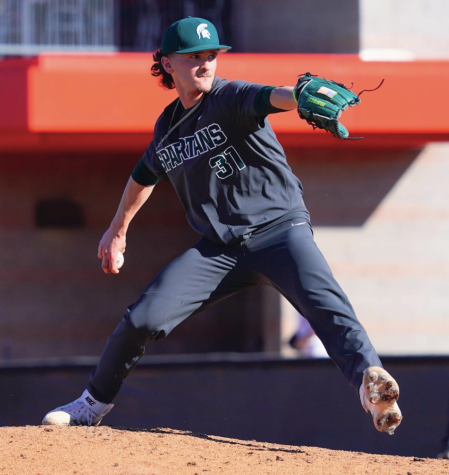 Even with solid competition so far, MSU will face their first ranked opponent of the year on Saturday afternoon against No. 12 Notre Dame. The Spartans have yet to play a ranked team through their first two series.
MSU is no stranger to a three-game weekend but will have its hands full with a different opponent each day. The focus begins with Kansas but look for Boss to try and at least take two of three to get the Spartans back on solid footing.