Spartan softball set to compete in FAU "Strikeout Cancer" Tournament
EAST LANSING, Mich. – Michigan State softball will be in Florida for the third time this season for the FAU "Strikeout Cancer" Tournament. It will play Florida Atlantic, Jacksonville, Long Island University and Columbia.  
The Spartans have a 5-4 record this season with a .556 winning percentage. Last weekend, they went 2-2, winning against Mercer and Jacksonville but falling short to North Florida twice. They hope to break off their two-game losing streak.
Sophomore Ashely Miller recently became the third player in Spartan softball history to pitch a perfect game. She leads the team with a .41 ERA and a 4-1 record.
Florida Atlantic enters this tournament with a 4-6 record and a .400 winning percentage. Its leading pitcher is Lynn Gardner, who has a 1.44 ERA, having struck out 17 batters while allowing eight walks in 24.1 innings.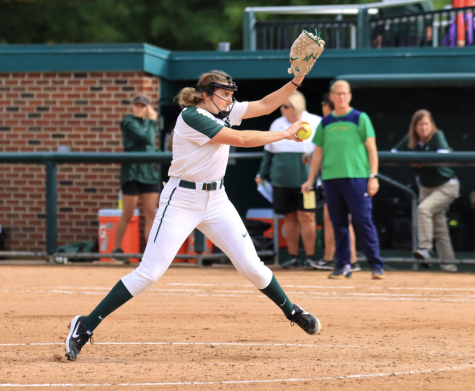 FAU played its first game of the tournament Thursday morning, taking down Jacksonville 9-1 in just six innings. 
The Spartans look for an easy win against Jacksonville, who has yet to win a game this season. The Dolphins are 0-11, with two losses against Kentucky and Florida Atlantic on Thursday in the first games of the tournament. 
In the most recent matchup between the two teams, MSU dominated with a score of 10-2 in only five innings. Dolphin senior Victoria Rodebaugh leads the team with a .269 batting average. The Spartans' leading batting average is .500, held by junior Camryn Wincher.
Long Island University has gone 1-8 this season with a .111 winning percentage. The Sharks won their first game last weekend in the GCU Purple Classic Tournament against Santa Clara University. They dominated the game 8-2 but went on to lose 2-5 in their second matchup of the tournament.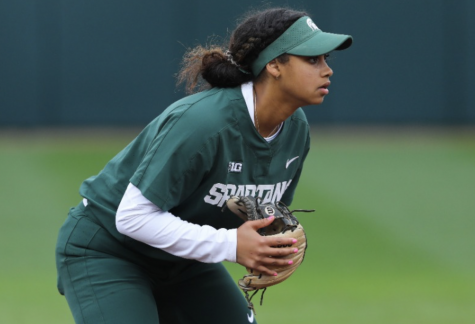 The Spartans have not faced LIU since 2014, where they fell 7-3. They hope to even their record with the Sharks, as LIU currently leads with a record of 2-1 in games played against MSU.
The final matchup of the tournament is against Columbia. This season is Columbia's first since 2020, as it is a member of the Ivy League, which prohibited play last year. Before the season was shut down, the Lions went 5-5. Their last full season was in 2019, when they went 24-21. 
Columbia is currently favored to win in the Ivy League conference. It will be put to the test in its first game of the season against No. 16 Kentucky in FAU's tournament. 
The Spartans hope to take on this tournament strong and propel themselves forward for nine games in 10 days the following week.