Spartan baseball heads to Las Vegas for season opener
East Lansing– McLane Stadium may be covered in snow, but Michigan State baseball will begin its 2022 season this weekend when it faces the University of Nevada Las Vegas in a four-game series in Las Vegas.
The Spartans will be back in action for the first time since they were swept by Iowa last May. MSU is coming off a less than ideal 17-27 record last year after playing only conference opponents and finishing 11th in the Big Ten. This will be the Spartans' first time playing a non-conference opponent since they lost to Samford in the Cox Diamond Invitational in 2020 before the COVID-19 pandemic ended the season.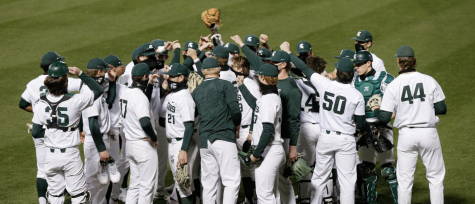 MSU will have plenty of new faces this season between the six incoming freshmen and seven transfers joining the team this spring. Pitcher Andrew Carson, who transferred to MSU from Lansing Community College, thinks the new players can help move the team in the right direction.
"All the new faces on this team … we can really change the tune here," Carson said at the program's annual First Pitch Dinner. "With a lot of new faces, I think we can really flip the script and have a great season."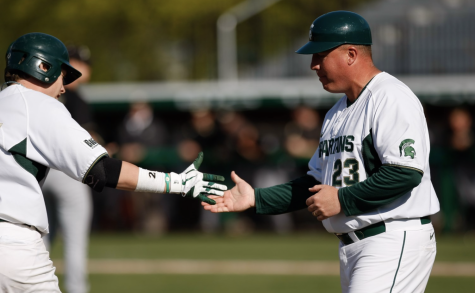 UNLV will be a tough test for MSU and will allow Spartan coach Jake Boss to experiment throughout the weekend and get younger players more chances to play. After going straight into conference games last year, Boss appreciates being able to use non-conference games to get players experience.
"We can get some of the young guys some opportunities in non-conference games," Boss said. "More importantly just to figure out what we have before Big Ten play starts."
The Spartans will start the season shorthanded after losing starting catcher Gabe Sotras last week. Sotras is expected to miss 10-12 weeks. MSU will rely on team captain Zaid Walker, who led the team in batting average last season, to lead the way offensively early in the season. Walker was named to the Big Ten Preseason Players to Watch list along with teammates Trent Farquhar and Mitch Jebb.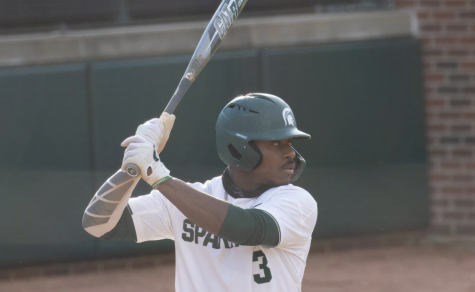 On the mound, MSU will need to establish its starting rotation for the season. Seven pitchers are in the running to start this weekend, but Boss has yet to announce the four starters. Sophomore Nick Powers will likely get the nod in the Friday opener, coming off an impressive freshman season where he was second on the team in wins and ERA. Powers was injured during the fall practices but is ready to go for the start of the year.
The UNLV Rebels are coming off a 33-game season, where they finished third in the Mountain West Conference with a 20-13 overall record. UNLV is in a similar situation to MSU, where it has a lot of holes to fill. The Rebels will look to replace Jackson-Thomas Wold and Brendan Brooks, both of whom finished 2021 with a batting average over .400. The Rebels will also be looking to replace their ace from a year ago. Pitcher Bradley Spooner led UNLV in wins, ERA and strikeouts.
The Spartans open their season Friday at 9 p.m. EST before a doubleheader on Saturday and the series finale on Sunday.