Previewing Michigan State wrestling at Maryland
MSU wrestling is on a tear this year and having its best season in a while. Despite falling short to No. 1-ranked Penn State, it was able to overcome No. 14-ranked Rutgers and move up to No. 17 in the NWCA Coaches Poll. That rank is the highest the Spartans have been able to achieve since 2006.
MSU is entering its final four dual matches before the post season extremely hot. Despite losing to Penn State overall, Cameron Caffey (197), Chase Saldate (157) and Rayvon Foley (133) were all able to beat their opponents. Caffey's two ranked wins over Penn State and Rutgers earned him Big Ten Wrestler of the Week honors.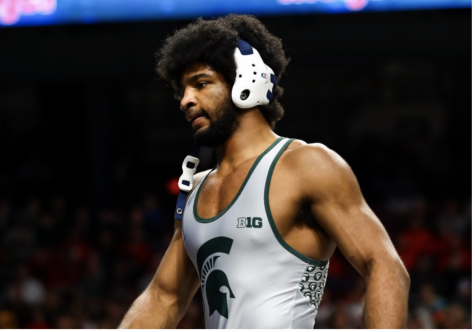 The Spartans start their final stretch of matches on Friday at Maryland, where they hope to make short work of the Terrapins. MSU comes into this match with a record of 8-2 (3-2 in the Big Ten) against a struggling Maryland roster that is 5-9 (0-5 in the Big Ten). That's not to say that this will be a cake walk for MSU. There are ranked matchups at 184 and 197 pounds that MSU will need to win if it wants to legitimize itself as a contender in the postseason.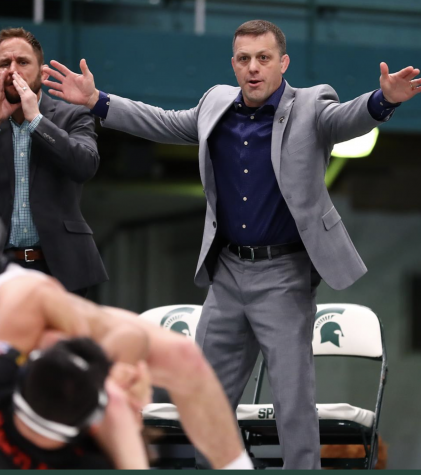 Caffey is going to be the most exciting wrestler to watch this match. He's in a ranked bout and up against a very hungry Jaron Smith, who just had his biggest win over InterMat's No. 10-ranked Patrick Brucki. Caffey and Smith are ranked No. 8 and No 28 respectively on InterMat. Caffey is coming in with seven-straight wins and four ranked wins in his last 10 bouts. If he can continue to impress like he has, the Spartans will have a legitimate national title contender.
The meet is set to begin at 7 p.m. in College Park.